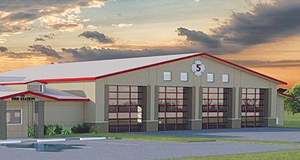 The Apopka Fire Department will hold the grand opening of the newly completed Fire Station No. 5 today, Friday, February 23, at 10 a.m....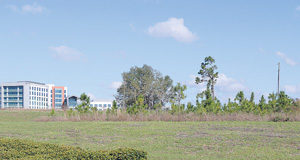 The City Council postponed the first reading of a change of zoning ordinance on documents related to a proposed 301-single-family residential subdivision located south...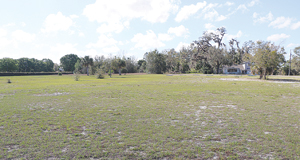 A church building with a 300-seat sanctuary is being planned for a 6-1/2-acre site across from Apopka High School.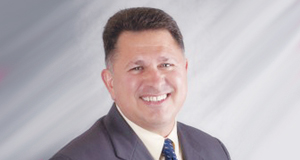 John Stemberger, president and general counsel of the Florida Family Policy Council, will be the speaker for the Apopka Mayor's Prayer Breakfast that is...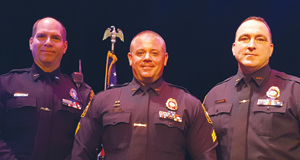 Sergeants Daniel Colley, Bryan Hall, and Brett Webster graduated from the University of Louisville's Command Officer's Development Course (CODC), Friday, February 16, in Clermont.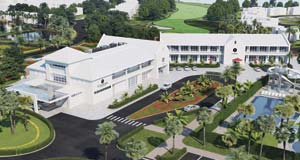 The upcoming Planning Commission and City Council meetings to consider the New Errol development proposal originally scheduled for Tuesday, February 20, and Tuesday, February...
---
Friday, February 23, 2018
OUR POSITION:
More people are taking advantage of the vote-by-mail process There are a little more than two weeks until the March 13 city of Apopka election. However, Election Day itself is becoming more and more anticlimactic in terms of long lines at the voting booths as more people are taking advantage of the vote-by-mail process, something we used to call absentee voting.
Election endorsement letters aren't allowed. With 10 candidates running for the three seats on the Apopka City Council, it would create a logjam of letters if we were to allow them to be printed.
THE VOICE OF THE COMMUNITY: OPINION & ARTICLES OF INTEREST
We must try to curb school violence
By Christine Moore, Orange County Public Schools
Our country is deep into a discussion of how best to protect our school children. My heart and deepest sympathies go out to students and family members at Marjory Stoneman Douglas High School.
Obviously displacement replaces global warming for rising oceans
By Richard Corbeil
With record snowfall and temperature lows across the nation, including Washington, D.C., you just know that the global warming wackos would come up with a counterattack.
The Last One Standing
By Patti Bankson
Tantamount to throwing meat into a lion's cage, it's no surprise that the women of The View pounced on it. Also no surprise is that the women revealed more about themselves, the kind of people they are, than whatever they had to say about Pence.
---
Letters to the Editor:
Your Opinion Counts. Send a Letter to The Editor

Police Beat: STAY INFORMED. Get the details: who, when, and why arrests were made in our community by subscribing to The Apopka Chief today.
---
Lifestyle News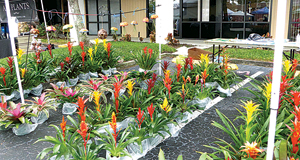 The Sweetwater Oaks Garden Club (SWOGC) will host its 13th annual Garden Fair on Saturday, March 3.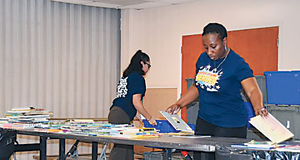 Volunteers cleaned, labeled and sorted more than 6,000 reading books at Apopka's Fran Carlton Center on Thursday, February 15 on behalf of Goodwill Industries...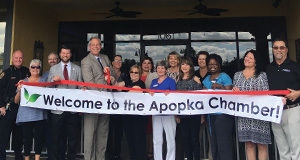 Kat's Vine and Tap celebrated its grand opening with a ribbon cutting on Tuesday, February 20.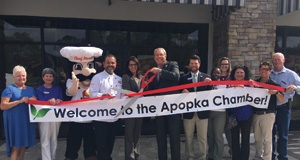 Marco's Pizza celebrated its grand opening with a ribbon cutting on Monday, February 12.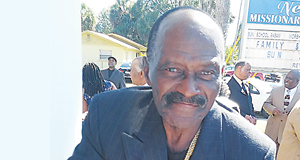 Robert Lee "Florida Bob" Griffin, a native Apopkan, was born in what is known as white QUARTERS south of 10th Street and attended Phillis Wheatley School.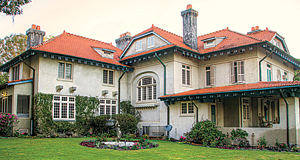 The East Lake Historical Society and the Zellwood Historical Society, in partnership with the Tavares Community Theatre Company and the Lake County Historical Museum,...
Other Headlines, Events and More:
Dates set for Errol hearing. 

The rescheduled public hearing dates for the New Errol development proposal are Tuesday, March 20, for the Apopka Planning Commission and Tuesday, March 27, for the Apopka City Council.

Mailed ballots for city vote continue to pour into elections office. An average of about 80 vote-by-mail ballots per day for the city of Apopka election are arriving at the Orange County supervisor of elections office.
Apopka Fair set for March 8-11. Organized by the Rotary Club of Apopka and with the support of the city of Apopka, over the past 17 years the Apopka Fair has taken its place among the institutions of Apopka.
State representative's staff will be in Apopka. State Representative Jennifer Sullivan's staff will hold office hours at Apopka City Hall, 120 E. Main Street, on Tuesday, February 27, from 9 a.m. to noon for constituent outreach.
Goodwill provides helpful assets to families and employees. In the more than two years since Goodwill Industries of Central Florida moved its Apopka location from Orange Blossom Trail to East Semoran Boulevard, the number of individuals served and placed in the workforce has soared.
Apopka students named to president's list. Olivia Morgan Hajduk, of Apopka, was named to the fall 2017 president's list at Tallahassee Community College in Tallahassee.

 

While Melissa G. Matthews also of Apopka has been named to the president's list at Clemson University, in Clemson, S.C., for the fall 2017 semester.
The 11th annual Trash and Treasures Sale, sponsored by the Veteran's Club of Zellwood Station, will be held on Spillman Drive in Zellwood Station at the Depot. The sale is open to the public.
Life Line Screening will host a health screening

 

event on Saturday, March 3, at the Fran Carlton Center, 11 N. Forest Ave., Apopka.
Screenings can check for diabetes risk, kidney and thyroid function, possibility of cardiovascular disease, and more. Pre-registration is required. Call 1-877-237-1287 or visit www.lifelinescreening.com.
Nemours Children's Health System will conduct a free children's autism screening at the John Bridges Community Center, 445 W. 13th Street, Apopka. Children up to six years of age are welcome. A screening can take up to 20 minutes. See page 1B for more information.
Sports News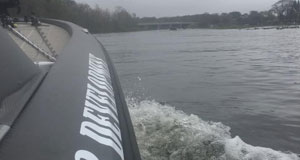 Hello Folks, First, let me say that I passed along the wrong dates for the FLW tournament dates. If you went up to Venetian Gardens...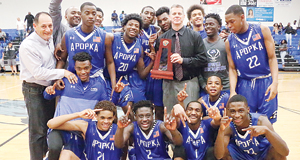 During the regular season, the Apopka Blue Darters and West Orange Warriors boys basketball teams split their two games, each winning on the other's...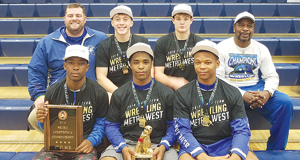 Change is supposed to be inevitable and good. However, with actions speaking louder than words, the Apopka Blue Darters wrestling team doesn't want anything...
The Mike McDaniel era got off to a start this week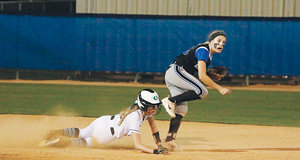 The 2018 high school softball season begins with the Apopka Blue Darters possessing the complete list of elements making for a team to be...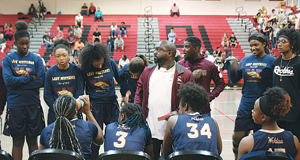 For all intents and purposes, the section of the Class 9A FHSAA postseason tournament that consists of schools located in the Central Florida area...
OTHER SPORTS HEADLINES
Will King takes over as baseball coach at Wekiva High
A new season brings a new coach to the Wekiva Mustangs baseball program.
Golf event will aid church's food pantry
A golf outing to benefit the St. Francis of Assisi Catholic Church food pantry will be held  at Zellwood Station Golf Club.