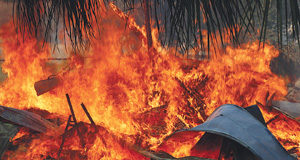 The Apopka Fire Department held a training fire on Friday, September 14, along South Central Avenue. The blaze was used to help keep firefighters'...
After a 10-week stay at the FBI National Academy in Quantico, Va., Apopka Police Captain Jerome Miller has returned home with knowledge of how...
A quarter-mill property tax increase that will help fund the 2018-2019 budget for the city of Apopka was given final approval Wednesday, September 19,...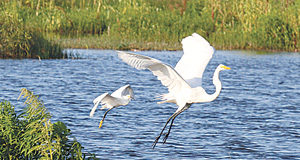 Although there are scores of species of birds along the Lake Apopka Wildlife Drive, this area had been taken over by a number of...
University of Florida scientists are finding that by covering new citrus trees with mesh, they can keep disease-carrying insects from harming the plants. That...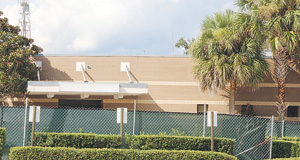 Demolition on the interior of the old Florida Hospital Apopka campus has begun and the tearing down of the 52-year-old building should begin soon,...
---
Friday, September 21, 2018
OUR POSITION:
A healthier reserve would enable city commissioners to make easier decision
City Commissioner Doug Bankson made a short statement Wednesday, September 19, at the City Council meeting, but it rang very true. It was during a discussion by City Council members about whether the city should consider purchasing a property near to City Hall that might one day serve as part of the city's efforts to redevelop downtown Apopka with restaurants and shops. Read More
THE VOICE OF THE COMMUNITY: OPINION & ARTICLES OF INTEREST
Hispanic culture, traditions are a highlight
By Rod Love, County Commissioner District 2
The Hispanic Heritage Committee of Greater Orange County (HHCGOC) and Orange County Mayor Teresa Jacobs joined the Board of County Commissioners (BCC) on the lawn of the Orange County Administration Center, for their annual Kick-Off Party to celebrate the beginning of Hispanic Heritage Month on September 18. Read More
As the Cross of Christ rises, Darwinists sink into the primeval ooze
By Richard Corbeil
As the argument has progressed in the some 170 years since Charles Darwin set forth his poorly aging Theory of Evolution, the "Theory" has remained a theory, still lacking the scientific proof method of repeatable observation, while Creationism has been moved by its proponents, into the realm known as "Intelligent Design." Read More
The Death of Altruism
By Patti Bankson, The Way I See It
Just when we thought we'd seen the end of the grueling and rude confirmation hearing for Brett Kavanaugh, along comes Diane Feinstein, dragging a 35-year old accusation behind her. Read More
---
Letters to the Editor:
Your Opinion Counts. Send a Letter to The Editor
Dem's Worst Nightmare: Kavanaugh confirmation to Supremes
By Nancy C. Thomas, Apopka Read More
Police Beat: STAY INFORMED. Get the details: who, when, and why arrests were made in our community by subscribing to The Apopka Chief today.
---
Lifestyle News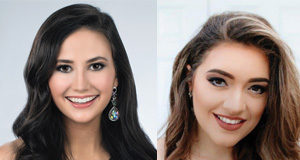 Isabel Skormin, 20, and Karla Perez, 21, will be among those who will compete for the first-place $1,500 scholarship in the Saturday, October 6,...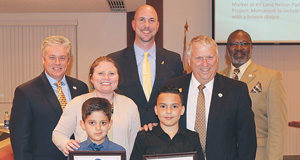 Christian Redmon (front, left) and Anthony Torres (front right) were given the Super Hero Student award by The City of Apopka. Both students used...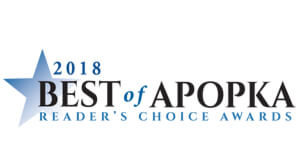 Voting for the 2018 Best of Apopka is swiftly coming to an end. Deadline for ballot submission is Wednesday, September 26, at noon. "In...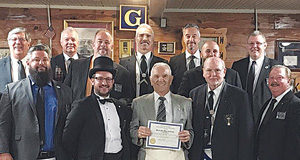 During the September 4 official visit of the District Deputy Grand Master to Orange Lodge No. 36 F. & A.M. of Apopka, Masonic Brother...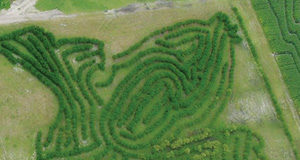 Guests at Long & Scott Farms will explore pathways cut through living cornstalks in the life-size Scott's Maze Adventures, a seven-acre cornfield maze featuring...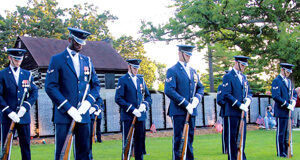 It took two years of planning, but a one-of-a-kind tribute to fallen veterans is finally coming to Apopka. The Vietnam Traveling Memorial Wall will...
Other Headlines, Events and More:
Sports News
Hello Folks, I thought when September got here that we were gonna see some cooler weather come our way. Well, it's just as hot now as it...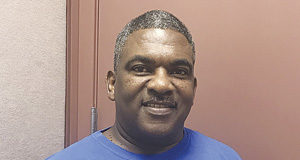 Eddie Williams, who graduated from Apopka High School in 1980 and was a star defensive back for the Blue Darters football team, was a...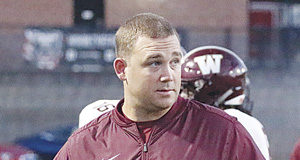 With Baptiste Orthodontics Stadium serving as host, the former district rivals are meeting for the second consecutive season today, Friday, September 21. Kickoff is...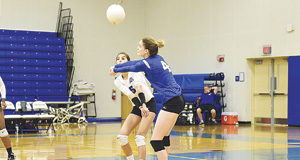 Alexis Miller returns a Boone shot on Wednesday, September 19, in Apopka's victory.
Photos on 1D.
Wekiva's Shania Trejo awaits a free ball as it's passed over the net during the September 18, 3-0 victory over the Evans Trojans.
Wekiva boys golf team fighting to keep enough players


A lot of the unexpected has changed the scouting report from the beginning of the season for the Wekiva Mustangs.

Wekiva has week off, Blue Darters have big game vs. DP
After a thrilling comeback victory over Winter Park a couple of weeks ago, Wekiva had last week off, getting ready for the rest of the season.
Apopka High boys golf team looking to play to potential


Steady improvement until reaching the capability possessed while entering the postseason was the overall scouting report at the beginning of the regular season and continues for the Apopka Blue Darters.