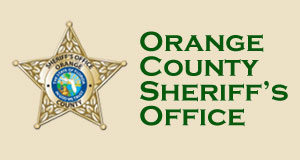 The Orange County Sheriff's Office has identified the initially unknown victim, whose body was found on the side of Lust Road near S.R. 429...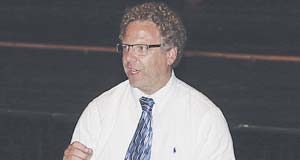 As a former math teacher, Lyle Heinz, the new Apopka High School principal, said he likes to look at the numbers in determining how...
The Apopka City Council will hold at least one budget workshop with the possibility of a second, said Edward Bass, city administrator. The first...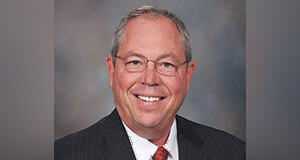 The Florida Ethics Commission has let one of two ethics complaints filed against former Apopka Mayor Joe Kilsheimer stand, dismissing the other complaint.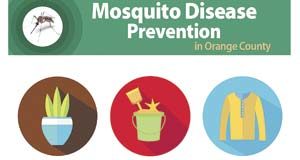 In Central Florida, mosquito activity increases during the hot, rainy months of the summer season. With increased activity comes the additional threat of mosquito-borne...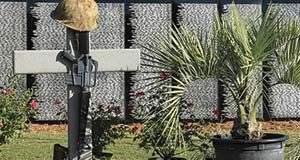 It took two years of planning, but a one-of-a-kind tribute to fallen veterans is finally coming to Apopka. The Vietnam Traveling Memorial Wall will...
---
Friday, June 15, 2018
OUR POSITION:
Community teaching experience helpful to new AHS principal
Building relationships, especially with students, is important to Heinz and anyone worth his or her salt knows that that is a key to getting youngsters to not only exhibit proper behavior but excel in the classroom.
THE VOICE OF THE COMMUNITY: OPINION & ARTICLES OF INTEREST
Suggested ways to solidify Trump's effect on our nation
By Richard Corbeil
I feel positive that Un will meet the demands of denuclearization and missile reduction in the face of President Trump's promise of an all-out military solution to the threats to our country.
O.C. offers a 'beary' good program
By Rod Love, County Commissioner, District 2
It has been almost a year since the rollout event for the launch of Orange County's Bear Cart Program. The program is targeted for residents in the northwest part of unincorporated Orange County near Apopka.
Soviet Union was behind RFK murder
By Dr. Paul Kengor, Center for Vision & Values
The tragedy erupted shortly after midnight June 5, 1968, at the Ambassador Hotel in Los Angeles. It should have been a great night for RFK. He had just achieved a grand victory, having won California in the Democratic primary.
The War at Home
By Patti Bankson, The Way I See It
While lefties were publicly biting their nails this week, convincing themselves that Trump's meet-and-greet with Comrade Un would start WW III, things going on elsewhere weren't getting the attention they deserve. Like Ms Maxie.
---
Letters to the Editor:
Your Opinion Counts. Send a Letter to The Editor
Police Beat: STAY INFORMED. Get the details: who, when, and why arrests were made in our community by subscribing to The Apopka Chief today.
---
Lifestyle News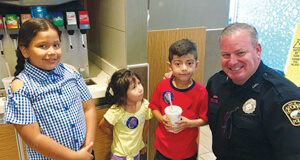 The Apopka Police Department invited community members to join them for free coffee and conversation on Saturday, June 9, 8:30-10 a.m. for Coffee with...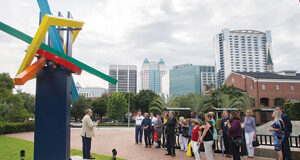 Artists are invited to submit work for the fourth annual Sculpture on the Lawn exhibition, an outdoor display featured at the entrance to the...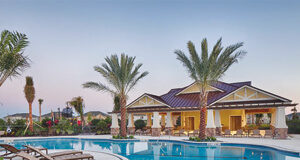 JK2 Construction, of Apopka, recently completed work on a luxury amenity center in the city of Clermont. The amenity center is part of Taylor...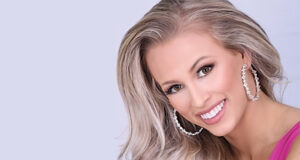 The Miss Apopka Scholarship Committee invites the community to the send-off party for Miss Apopka Lindsay Bettis (pictured). The party will be held in...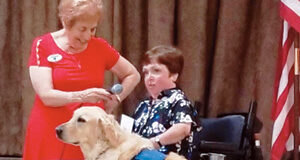 Joann Castillo, president of the General Federation of Women's Club (GFWC) Apopka Woman's Club, presents Connie Strohm and her canine aide Bryan, aka Mr....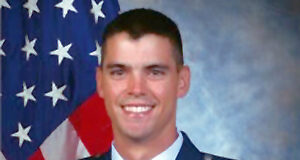 Air Force 2nd Lt. Gregory W. Arnheim graduated from Undergraduate Combat Systems Officer (CSO) Training at Naval Air Station Pensacola, Fla. Arnheim is a...
Other Headlines, Events and More:
Apopka High students, staff give thoughts on new principal.
This report is written by Valendy Pierre Gilles, a summer intern who is a rising senior at Apopka High School.
"Apopka is not immune to change, especially in cases like this – with the coming and leaving of teachers and administration."
Deputies looking for victim's attacker. Orange County sheriff's deputies are looking for a suspect who allegedly attacked his victim with what was described as an unknown substance in South Apopka.
Planning Commission moves new supermarket ahead. The Apopka Planning Commission unanimously approved the rezoning and assigning of overlay districts for the Kelly Park Crossing project
Florida Commissioner of Agriculture Adam H. Putnam is now accepting nominations for the 2018 "Woman of the Year in Agriculture" award, which recognizes women in all areas of the industry who have made outstanding contributions to Florida agriculture. The deadline for submitting nominations is July 31.
Now entering the third year of its Blue School Grant Program, the St. Johns River Water Management District (SJRWMD) plans to offer up to $20,000 in grants for education projects that enhance student knowledge of Florida's water resources through hands-on learning. The application period runs through September 7, giving teachers all summer to prepare their project proposals for the 2018–2019 grants.
Deputies identify body of woman found locally. The Orange County Sheriff's Office has identified the victim, whose body was found on the side of Lust Road near State Road 429, as Tiffany Tweedy, aged 35, the sheriff's office announced Monday, June 11.
St. Johns River Water Management District sets July as Lakes Appreciation Month. With nearly 1,500 lakes within its boundaries, the St. Johns River Water Management District will recognize July as Lakes Appreciation Month to increase public awareness about the value of Florida's lakes and to encourage behaviors that will enhance lakes' health.
Public will meet candidates at Political Hob Nob. The second installment of the upcoming Political Hob Nob and Straw Poll will give the community the opportunity to meet candidates running for political office this election season.
Apopka dad mentors 40-50 foster kids. Although Meinrad John is already father of a 16-year-old son, his role as a surrogate father to between 40 and 50 young adults at any given time is meaningful to them as Father's Day approaches Sunday, June 17.
CCW will host games event this Friday evening. The Apopka Council of Catholic Women (CCW) will host "An Evening of Bunco" in the St. Francis of Assisi Parish Center, 834 S. Orange Blossom Trail, today, Friday June 15.
Burgess graduates. Alysha Anne Burgess of Apopka was among students from 49 states and 70 countries were among candidates for degrees in spring 2018 on the University of Oklahoma Norman campus. Burgess received a Master of Education degree.
DiMarco graduates. Amber DiMarco of Apopka recently graduated from Florida Gulf Coast University with a doctorate in physical therapy from the Marieb College of Health and Human Services. Florida Gulf Coast University is a public university in Fort Myers.
Two students make the president's list. Chase Garner and Olivia Hajduk, both of Apopka, were among the more than 1,000 students named to the spring 2018 president's list at Tallahassee Community College in Tallahassee.
Apopka students land on college dean's list. Nachanti Doby and Maxwell White, both of Apopka, were among the more than 1,000 students named to the spring 2018 dean's list at Tallahassee Community College in Tallahassee.
Yard Sale sponsored by Women of the Church is accepting donations. The Church of the Holy Spirit (Episcopal) will hold a yard sale Saturday, June 23, from 9 a.m. to 1 p.m. at the church at the corner of Sixth Street and Highland Avenue, Apopka.
Family and Friends Day this June 16 at Holy Tabernacle Church. The community is invited to come and enjoy a Family and Friends Day hosted by Ministries of Good Life with Pastor Glenn & Co-Pastor Myrna Morris, inside the Holy Tabernacle church building, 2501 Apopka Blvd., on Saturday, June 16, beginning at 11 a.m.
Graceworx summer camp starts this Saturday, June 16. The Graceworx Children's Ministries (GCM) is launching its Summer Camp Venture Series on Saturday, June 16.
Pleasant View Baptist Church hosts Fourth Annual Free market and Back-to-School Bash. Pleasant View Baptist Church is announcing its Fourth Annual Free Market and Back-to-School Bash to be held on Saturday, July 28, from 9 a.m.-12:30 p.m.
Sports News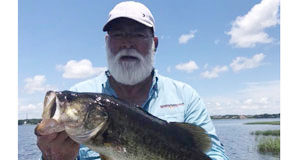 Hello Folks, I hope you had a great weekend and, more importantly, that you got a chance to do some fishin'. The days are startin'...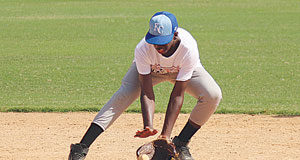 Showing good form, this camper eyes the ball as it rolls into his glove.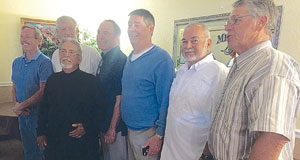 The 1968 Apopka Blue Darters baseball team held a 50th-year reunion a few weeks ago, and Roger Franklin Williams will highlight the team today,...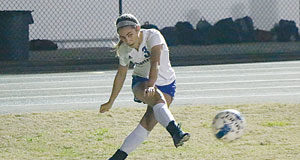 More scenes from 2017-2018 sports year for Blue Darters on pages 4C & 5C.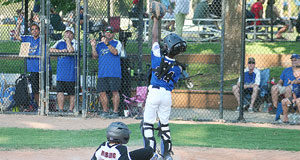 When the calendar turns to June, all-star competition is also turned to by the Little Leagues across the nation.
Hello Folks, June has arrived and believe it or not, we still have bass on the beds. The full moon isn't until the end of...
OTHER SPORTS HEADLINES
Youth football signup ongoing through Aug. 1
Registration for Apopka Raptors youth football and cheerleading is ongoing through August 1. There are five age groups from ages 4-6 through 13-14.
State fish, game commission has saltwater fish program
Summer fishing season is heating up and you're invited to Catch a Florida Memory with the Florida Fish and Wildlife Conservation Commission (FWC) by participating in any of three fun and exciting Saltwater Angler Recognition Programs.
Hunter's safety course helps build confidence outdoors
You can register for a hunter safety class by going to MyFWC.com/HunterSafety or by contacting your nearest FWC regional office.
Recreational red snapper season open until late July
The recreational red snapper season started June 11 in Gulf state and federal waters and remain open through July 20, closing July 21.