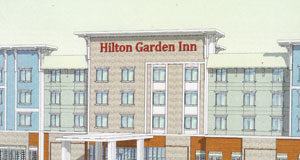 The look of the Hilton Garden Inn that is proposed for the Apopka city center was scrutinized. Find out what commissioners said in this...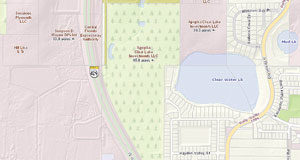 A residential development with more than 750 single-family housing, townhouses, and apartments is expected to be under construction some time later this year about...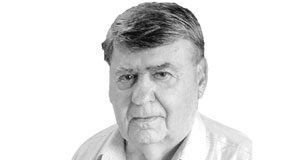 Julian "Larry" Klein, the man who kept what is traditionally known as Errol Estate Country Club afloat through the past few years of financial...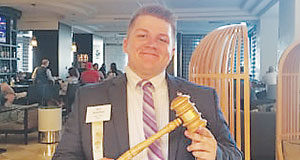 Christopher Hamilton of Apopka High School shows off a gavel that is emblematic of his earning a spot as a finalist in the National...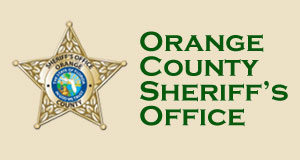 The Orange County Sheriff's Office has identified the initially unknown victim, whose body was found on the side of Lust Road near S.R. 429...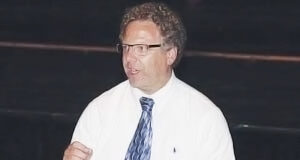 As a former math teacher, Lyle Heinz, the new Apopka High School principal, said he likes to look at the numbers in determining how...
---
Friday, June 22, 2018
OUR POSITION:
County/city fire coverage deal made sense then, makes sense no. The agreement also calls for the city to provide fire and emergency medical services to areas immediately adjacent to the city that remain in unincorporated Orange County.
THE VOICE OF THE COMMUNITY: OPINION & ARTICLES OF INTEREST
One of the smallest, least populated nations keeps blessing all others
By Richard Corbeil
It's been a couple of months since I've covered medical, scientific and technological discoveries in Israel, and a recent edition of the Levitt Letter is more than fascinating with the revelation of a book by Shoshanna Solomon
Water, septic, sewer systems dominate
By Rod Love, County Commissioner District 2
During the board meeting on January 9, current Apopka Mayor Bryan Nelson (then Commissioner Nelson) had brought up the topic of the Wekiva BMAP as an open discussion item, where he expressed concerns posed by residents about the required nitrogen reduction plan and how various stakeholders would cover those associated costs.
God's love got me through cancer
By David R. Rathburn, Center for Vision & Values
Without questions, God's presence had a remarkable calming effect on me as I contemplated how my fight against Stage III cancer would end.
Fiat by Broken Hearts and Tears
By Patti Bankson, The Way I See It
If common sense ever existed in this country,  it's lying in a grave somewhere alongside personal responsibility and accountability.
---
Letters to the Editor:
Your Opinion Counts. Send a Letter to The Editor
Test results do not always measure the person's potential and talent
By Janet Johnston, Apopka
Bags of Love appreciates community generosity
Betty Kossick, Press writer for Florida Living Retirement Community and the Florida Living Seventh-day Adventist Church
Police Beat: STAY INFORMED. Get the details: who, when, and why arrests were made in our community by subscribing to The Apopka Chief today.
---
Lifestyle News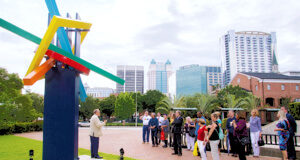 Artists are invited to submit work for the fourth annual Sculpture on the Lawn exhibition, an outdoor display featured at the entrance to the...
A mystery abounds regarding some ceremonial silver cups that were found this week in boxes at City Hall, but until the story behind the...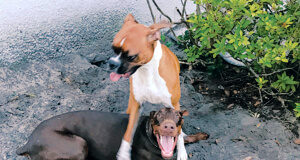 Although fireworks can be fun and exciting, experts say that it is important that pet owners understand the effects fireworks often have on animals....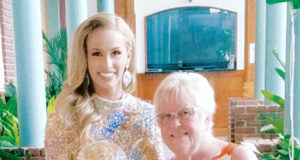 The Apopka community gathered on Tuesday, June 19, 5-7 p.m., to send  off Miss Apopka, Lindsay Bettis to the upcoming Miss Florida Competitions in...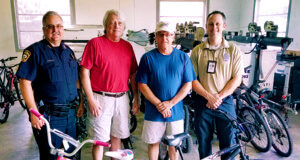 The Apopka Police Department (APD) represented by Deputy Chief, Randy Fernandez (l) and Paul Murphy of Apopka Fire Department (r) joined forces with Rusty's...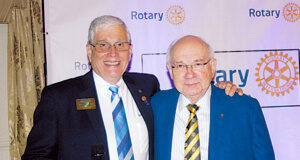 Apopka Rotary Club held its installation and appreciation dinner Friday, June 15, 2018, at Highland Manor. District Governor  Ron Janssen installed new president Dave...
Other Headlines, Events and More:
The Apopka City Council will hold at least one budget workshop with the possibility of a second, said Edward Bass, Dates and details in this week's Apopka Chief.
City seeking bids for Vick, Martin improvements.

The city of Apopka is seeking bids for the reconstruction of the Vick Road-Martin Street intersection near Apopka High School. The project will include improvement of 670 linear feet of the existing roadway and the accompanying driveways, sidewalks, and drainage materials.

Apopka police will join other agencies with enhanced DUI patrols. The Apopka Police Department, in conjunction with the Orange County Community Traffic Safety Team and other local law enforcement agencies, will conduct enhanced DUI saturation patrols through the Independence Day holiday on July 4. Read more on page 4A.
Grants are available to area teachers. Now entering the third year of its Blue School Grant Program, the St. Johns River Water Management District (SJRWMD) plans to offer

 

grants for education projects that enhance student knowledge of Florida's water resources through hands-on learning. See page 5A.
Church seeks donations for yard sale. The Church of the Holy Spirit (Episcopal) will hold a yard sale Saturday, June 23, from 9 a.m. to 1 p.m. at the church at the corner of Sixth Street and Highland Avenue, Apopka. The women are still accepting donations for the yard sale. Those wishing to donate items should call the church office at 407-886-1740 to make arrangements to drop off items.
Hartley makes Dean's list. Jonathan M. Hartley of Apopka was named to the Dean's List at Samford University. Hartley is a freshman history major.

Congratulations Hartley!

Free Market and Back-to-School Bash event set for July 28. Pleasant View Baptist Church is announcing its Fourth Annual Free Market and Back-to-School Bash to be held on Saturday, July 28, from 9 a.m.-12:30 p.m.
Three Apopkans receive diplomas from Harding. Kasey Kraft, Tyler Newton and Zackary Ward, all of Apopka, are three of the more than 800 graduates who received a diploma at Harding University's May 5 commencement exercises. Kraft received a Bachelor of Science in biology; Newton, a Bachelor of Arts in computer science; and Ward, a Bachelor of Business Administration in management.
Mosquitoes are spreading serious viruses. A virus first found in Tampa Bay-area mosquitoes that can cause a rash and mild fever has been identified in humans for the first time, according to University of Florida researchers.
Discovery Hour in the Park will be held at Wekiwa Springs State Park. Wekiwa Springs State Park, located in Apopka, is having Discovery Hour in the Park in the park's Interpretive Pavilion Sunday afternoons at 2 p.m. Volunteers and park rangers present the programs on topics suitable for people of all ages.
Public will meet candidates at Political Hob Nob. The second installment of the upcoming Political Hob Nob and Straw Poll will give the community the opportunity to meet candidates running for political office this election season. The Hob Nob and Straw Poll is scheduled for Tuesday, July 10, 5:30-7:30 p.m. at the Apopka Community Center, 519 S. Central Ave., Apopka.
Sports News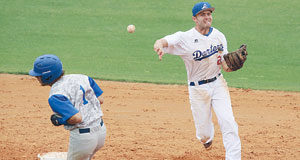 Three Apopka Blue Darter baseball players have landed postseason honors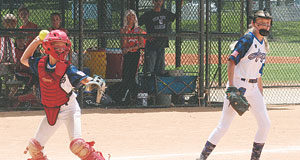 With a record of year-to-year success for Apopka Little League, anticipation and expectations were once again the order of the day as All-Star play...
Hello Folks, Summer didn't begin until Thursday, June 21. Well, that might be what the calendar says but it's gettin' hotter each day. It must be because...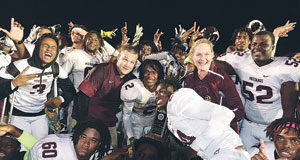 The Mustangs also won District 8A-4 title for the first time in the 11-year history of the school, and won three playoff games, landing...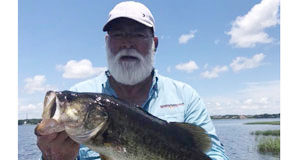 Hello Folks, I hope you had a great weekend and, more importantly, that you got a chance to do some fishin'. The days are startin'...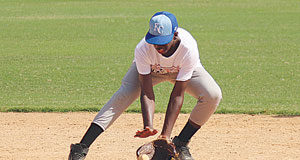 Showing good form, this camper eyes the ball as it rolls into his glove.
OTHER SPORTS HEADLINES
Three Apopka Blue Darter baseball players reap postseason accolades
Three Apopka Blue Darter baseball players have landed postseason honors
Registration ongoing for youth football
Registration for Apopka Raptors youth football and cheerleading is ongoing through August 1. There are five age groups from ages 4-6 through 13-14.