Playing this week at Wekiva Riverwalk: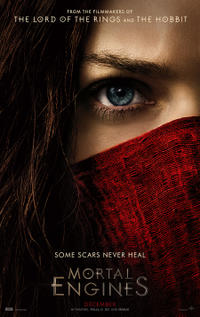 DECEMBER 14, 2018
PG-13, 2 hr 8 min
Action/Adventure/Sci-Fi/Fantasy
A mysterious young woman, Hester Shaw, emerges as the only one who can stop a giant, predator city on wheels devouring everything in its path. Feral, and fiercely driven by the memory of her mother, Hester joins forces with Tom Natsworthy, an outcast from London, along with Anna Fang, a dangerous outlaw with a bounty on her head.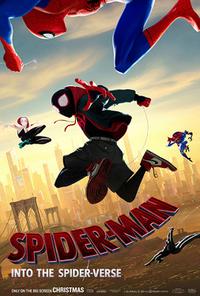 SPIDER-MAN: INTO THE SPIDER-VERSE 
DECEMBER 14, 2018
PG, 1 hr 57 min
Action/Adventure/Animated
Spider-Man mentors a teenager from Brooklyn, N.Y., to become the next web-slinging superhero.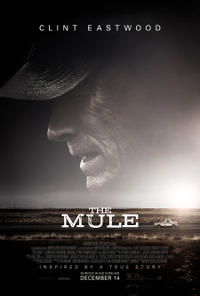 DECEMBER 14, 2018
R, 1 hr 56 min
Broke, alone and facing foreclosure on his business, 90-year-old horticulturist Earl Stone takes a job as a drug courier for a Mexican cartel. His immediate success leads to easy money and a larger shipment that soon draws the attention of hard-charging DEA agent Colin Bates. When Earl's past mistakes start to weigh heavily on his conscience, he must decide whether to right those wrongs before law enforcement and cartel thugs catch up to him.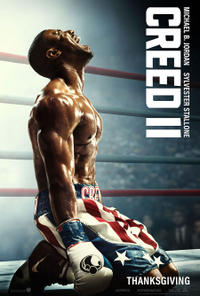 NOVEMBER 30, 2018
PG-13, 2 hr 10min
Drama
Life has become a balancing act for Adonis Creed. Between personal obligations and training for his next big fight, he is up against the challenge of his life. Facing an opponent with ties to his family's past only intensifies his impending battle in the ring. Rocky Balboa is there by his side through it all and, together, Rocky and Adonis will confront their shared legacy, question what's worth fighting for, and discover that nothing's more important than family. Creed II is about going back to basics to rediscover what made you a champion in the first place, and remembering that, no matter where you go, you can't escape your history.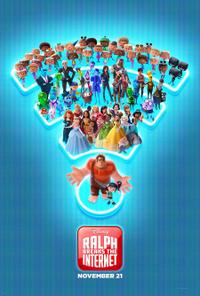 NOVEMBER 30, 2018
PG, 1 hr 52 min
Action/Adventure/Animated    
Ralph and Vanellope embark on an adventure inside the internet to find a spare part to fix a video game.
NOVEMBER 30, 2018
PG-13, 1 hr 56 min
Action/Adventure
A war-hardened Crusader and his Moorish commander mount an audacious revolt against the corrupt English crown in a thrilling action-adventure packed with gritty battlefield exploits, mind-blowing fight choreography, and a timeless romance.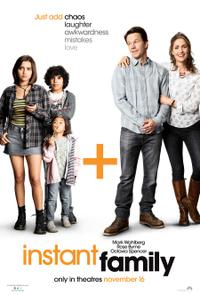 INSTANT FAMILYNOVEMBER 30, 2018
PG-13, 1 hr 59 min
ComedyWhen Pete and Ellie decide to start a family, they stumble into the world of foster care adoption. They hope to take in one small child, but when they meet three siblings, including a rebellious 15-year-old girl, they find themselves speeding from zero to three kids overnight. Now, Pete and Ellie must try to learn the ropes of instant parenthood in the hope of becoming a family.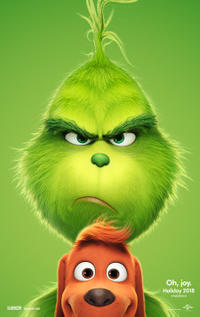 NOVEMBER 30, 2018
PG, 1 hr 30 min
Animated Comedy
Academy Award® nominee Benedict Cumberbatch lends his voice to the infamous Grinch, who lives a solitary life inside a cave on Mt. Crumpet with only his loyal dog, Max, for company. With a cave rigged with inventions and contraptions for his day-to-day needs, the Grinch only sees his neighbors in Who-ville when he runs out of food. Each year at Christmas they disrupt his tranquil solitude with their increasingly bigger, brighter and louder celebrations. When the Whos declare they are going to make Christmas three times bigger this year, the Grinch realizes there is only one way for him to gain some peace and quiet: he must steal Christmas. To do so, he decides he will pose as Santa Claus on Christmas Eve, even going so far as to trap a lackadaisical misfit reindeer to pull his sleigh.