Playing this week at Wekiva Riverwalk: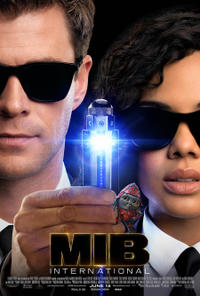 JUNE 14, 2019
PG-13, 1 hr 55 min
Action/Adventure/Comedy
The Men in Black have always protected the Earth from the scum of the universe. Is this new adventure, they tackled the biggest, most global threat to date: a mole in the Men in Black organization.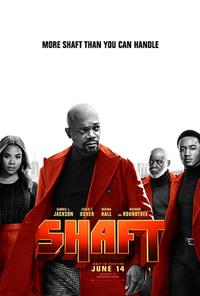 JUNE 14, 2019
R, 1 hr 51 min
Action/Adventure
John Shaft Jr. may be an FBI cyber security expert, but to uncover the truth behind his best friend's untimely death, he needs an education that only his dad can provide. Absent throughout his childhood, the legendary John Shaft agrees to help his son navigate the heroin-infested underbelly of Harlem, N.Y. Besides, the locked and loaded Shaft has his own score to settle — both professional and personal.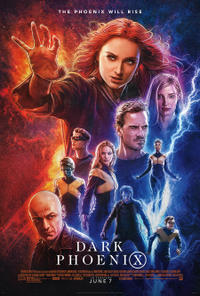 JUNE 7, 2019
PG-13, 1 hr 54 min
Action/Adventure/Sci-Fi/Fantasy
This is the story of one of the X-Men's most beloved characters, Jean Grey, as she evolves into the iconic DARK PHOENIX. During a life-threatening rescue mission in space, Jean is hit by a cosmic force that transforms her into one of the most powerful mutants of all. Wrestling with this increasingly unstable power as well as her own personal demons, Jean spirals out of control, tearing the X-Men family apart and threatening to destroy the very fabric of our planet. The film is the most intense and emotional X-Men movie ever made. It is the culmination of 20 years of X-Men movies, as the family of mutants that we've come to know and love must face their most devastating enemy yet — one of their own.
JUNE 7, 2019
PG, 1 hr 26 min
Animated/Comedy
Max the terrier must cope with some major life changes when his owner gets married and has a baby. When the family takes a trip to the countryside, nervous Max has numerous run-ins with canine-intolerant cows, hostile foxes and a scary turkey. Luckily for Max, he soon catches a break when he meets Rooster, a gruff farm dog who tries to cure the lovable pooch of his neuroses.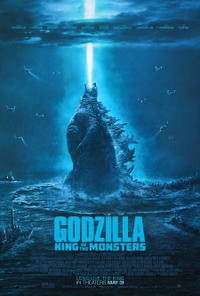 GODZILLA: KING OF THE MONSTERS (2019)
MAY 31, 2019
PG-13, 2 hr 12 min
Action/Adventure
The new story follows the heroic efforts of the crypto-zoological agency Monarch as its members face off against a battery of god-sized monsters, including the mighty Godzilla, who collides with Mothra, Rodan, and his ultimate nemesis, the three-headed King Ghidorah. When these ancient super-species—thought to be mere myths—rise again, they all vie for supremacy, leaving humanity's very existence hanging in the balance.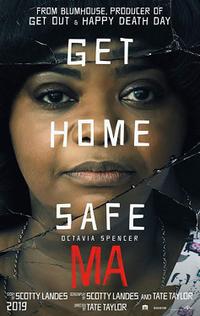 MAY 31, 2019
R, 1 hr 39 min
Horror/Suspense/Thriller
A lonely middle-aged woman befriends some teenagers and decides to let them party in the basement of her home. But there are some house rules: One of the kids has to stay sober, don't curse, and never go upstairs. They must also refer to her as Ma. But as Ma's hospitality starts to curdle into obsession, what began as a teenage dream turns into a terrorizing nightmare, and Ma's place goes from the best place in town to the worst place on Earth.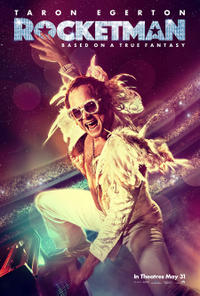 MAY 31, 2019
R, 2 hr 1 min
Drama/Music/Performing Arts
The epic musical story of Elton John, his breakthrough years and his transformation from shy piano prodigy to international superstar. Set to his most beloved songs, witness how a small-town boy became one of the most iconic figures in pop history.
MAY 24, 2019
PG, 2 hr 8 min
Action/Adventure/Romance
Aladdin is a lovable street urchin who meets Princess Jasmine, the beautiful daughter of the sultan of Agrabah. While visiting her exotic palace, Aladdin stumbles upon a magic oil lamp that unleashes a powerful, wisecracking, larger-than-life genie. As Aladdin and the genie start to become friends, they must soon embark on a dangerous mission to stop the evil sorcerer Jafar from overthrowing young Jasmine's kingdom.
Current Weather Conditions