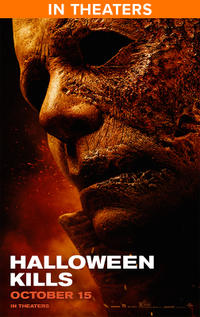 HALLOWEEN KILLS
Horror,  Suspense/Thriller
Friday, Oct 15, 2021
Minutes after Laurie Strode (Curtis), her daughter Karen (Judy Greer) and granddaughter Allyson (Andi Matichak) left masked monster Michael Myers caged and burning in Laurie's basement, Laurie is rushed to the hospital with life-threatening injuries, believing she finally killed her lifelong tormentor. But when Michael manages to free himself from Laurie's trap, his ritual bloodbath resumes.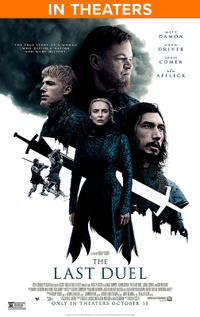 THE LAST DUEL
Drama
Friday, Oct 15, 2021
A tale of betrayal & vengeance set against the brutality of 14th century France directed by Ridley Scott and starring Jodie Comer, Adam Driver, Matt Damon and Ben Affleck.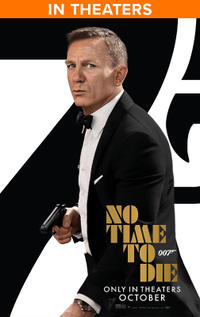 NO TIME TO DIE
Action/Adventure,  Suspense/Thriller
Friday, Oct 8, 2021
In No Time To Die, Bond has left active service and is enjoying a tranquil life in Jamaica. His peace is short-lived when his old friend Felix Leiter from the CIA turns up asking for help. The mission to rescue a kidnapped scientist turns out to be far more treacherous than expected, leading Bond onto the trail of a mysterious villain armed with dangerous new technology.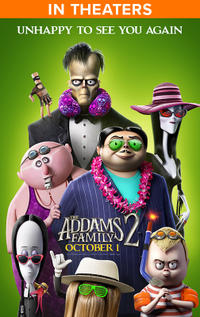 THE ADDAMS FAMILY 2
Animated,  Comedy;
Friday, Oct 1, 2021
Everyone's favorite spooky family is back in the animated comedy sequel, The Addams Family 2. In this all new movie we find Morticia and Gomez distraught that their children are growing up, skipping family dinners, and totally consumed with "scream time."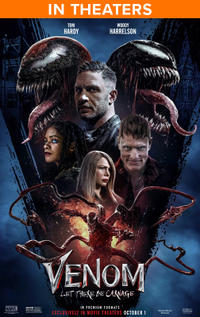 VENOM: LET THERE BE CARNAGE
 Action/Adventure,  Suspense/Thriller
 Friday, Oct 1, 2021
Tom Hardy returns to the big screen as the lethal protector Venom, one of MARVEL's greatest and most complex characters. Directed by Andy Serkis, the film also stars Michelle Williams, Naomie Harris and Woody Harrelson, in the role of the villain Cletus Kasady/Carnage.