Playing this week at Wekiva Riverwalk: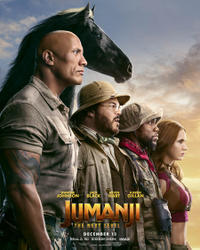 DECEMBER 13, 2019
PG-13, 1 hr 54 min
Action/Adventure/Comedy
In Jumanji: The Next Level, the gang is back but the game has changed. As they return to Jumanji to rescue one of their own, they discover that nothing is as they expect. The players will have to brave parts unknown and unexplored, from the arid deserts to the snowy mountains, in order to escape the world's most dangerous game.

DECEMBER 13, 2019

PG-13, 1 hr 32 min

Horror/
Suspense/Thriller
Hawthorne College is quieting down for the holidays as students travel home to spend time with their families. But as Riley and her sorority sisters prepare to deck the halls with seasonal parties, a mysterious cloaked figure starts to leave a bloody trail throughout the campus. Refusing to become hapless victims, Riley and her friends decide to band together and fight back against the psychotic Christmas killer.
NOVEMBER 22, 2019
PG-13, 2 hr 6 min
Drama
Inspired by a shocking true story, a tenacious attorney (Ruffalo) uncovers a dark secret that connects a growing number of unexplained deaths due to one of the world's largest corporations. In the process, he risks everything – his future, his family, and his own life – to expose the truth.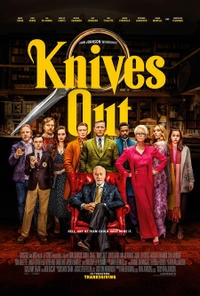 NOVEMBER 27, 2019
2 hr 11 min
Suspense/Thriller
When renowned crime novelist Harlan Thrombey (Christopher Plummer) is found dead at his estate just after his 85th birthday, the inquisitive and debonair Detective Benoit Blanc (Daniel Craig) is mysteriously enlisted to investigate. From Harlan's dysfunctional family to his devoted staff, Blanc sifts through a web of red herrings and self-serving lies to uncover the truth behind Harlan's untimely death.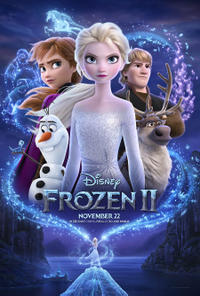 NOVEMBER 22, 2019
PG, 1 hr 44 min
Animated/Comedy
Why was Elsa born with magical powers? What truths about the past await Elsa as she ventures into the unknown to the enchanted forests and dark seas beyond Arendelle? The answers are calling her but also threatening her kingdom. Together with Anna, Kristoff, Olaf and Sven, she'll face a dangerous but remarkable journey. In "Frozen," Elsa feared her powers were too much for the world. In "Frozen 2," she must hope they are enough.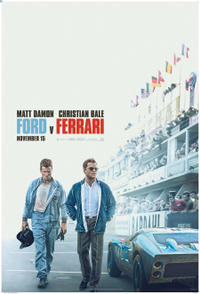 NOVEMBER 15, 2019
2 hr 32 min
Drama
Academy Award-winners Matt Damon and Christian Bale star in FORD v FERRARI, based on the remarkable true story of the visionary American car designer Carroll Shelby (Damon) and the fearless British-born driver Ken Miles (Bale), who together battled corporate interference, the laws of physics, and their own personal demons to build a revolutionary race car for Ford Motor Company and take on the dominating race cars of Enzo Ferrari at the 24 Hours of Le Mans in France in 1966.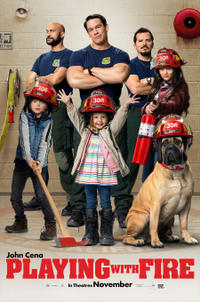 NOVEMBER 8, 2019
PG, 1 hr 36 min
Comedy
When straight-laced fire superintendent Jake Carson and his elite team of firefighters come to the rescue of three siblings, they quickly realize that no amount of training could prepare them for their most challenging job yet — babysitting. As their lives, jobs and depot get turned upside down, the three men soon learn that children — much like fires — are wild and unpredictable.
Current Weather Conditions