Playing this week at Wekiva Riverwalk:
FEBRUARY 13, 2019
PG-13, 2 hr 2 min
Action/Adventure/Sci-Fi/Fantasy
Set several centuries in the future, the abandoned Alita is found in the scrapyard of Iron City by Ido, a compassionate cyber-doctor who takes the unconscious cyborg Alita to his clinic. When Alita awakens, she has no memory of who she is, nor does she have any recognition of the world she finds herself in. As Alita learns to navigate her new life and the treacherous streets of Iron City, Ido tries to shield her from her mysterious past.
FEBRUARY 13, 2019
PG-13, 1 hr 40 min
Comedy/Horror
Collegian Tree Gelbman wakes up in horror to learn that she's stuck in a parallel universe. Her boyfriend Carter is now with someone else, and her friends and fellow students seem to be completely different versions of themselves. When Tree discovers that Carter's roommate has been altering time, she finds herself once again the target of a masked killer. When the psychopath starts to go after her inner circle, Tree soon realizes that she must die over and over again to save everyone.
FEBRUARY 13, 2019
PG-13, 1 hr 28 min
Sci-Fi/Fantasy
Natalie is a New York architect who works hard to get noticed at her job, but is more likely to deliver coffee and bagels than design the city's next skyscraper. Things go from bad to weird when she gets knocked unconscious during a subway mugging and magically wakes up to find herself in an alternate universe. Always cynical about love, Natalie's worst nightmare soon comes true when she suddenly discovers that she's playing the leading lady in a real-life romantic comedy.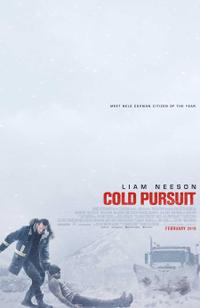 FEBRUARY 8, 2019
R, 1 hr 58 min
Action/Adventure
Nels Coxman's quiet life as a snowplow driver comes crashing down when his beloved son dies under mysterious circumstances. His search for the truth soon becomes a quest for revenge against a psychotic drug lord named Viking and his sleazy henchmen. Transformed from upstanding citizen to coldblooded vigilante, Coxman unwittingly sets off a chain of events that includes a kidnapping, a series of deadly misunderstandings and a turf war between Viking and a rival boss.
THE LEGO MOVIE 2: THE SECOND PART 
FEBRUARY 8, 2019
PG, 1 hr 47 min
Action/Adventure/Animated
The citizens of Bricksburg face a dangerous new threat when LEGO DUPLO invaders from outer space start to wreck everything in their path. The battle to defeat the enemy and restore harmony to the LEGO universe takes Emmet, Lucy, Batman and the rest of their friends to faraway, unexplored worlds that test their courage and creativity.
FEBRUARY 8, 2019
R, 1 hr 40 min
Horror/Suspense/Thriller
In her much-anticipated foray into the horror-thriller genre, Golden Globe and Emmy nominee Taylor Schilling stars in THE PRODIGY as Sarah, a mother whose young son Miles' disturbing behavior signals that an evil, possibly supernatural force has overtaken him. Fearing for her family's safety, Sarah must choose between her maternal instinct to love and protect Miles and a desperate need to investigate what – or who – is causing his dark turn. She is forced to look for answers in the past, taking the audience on a wild ride; one where the line between perception and reality becomes frighteningly blurry.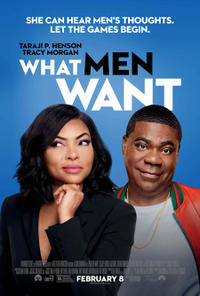 FEBRUARY 8, 2019
R, 1 hr 57 min
Comedy
Passed up for a well-deserved promotion, sports agent Ali Davis wonders what else she needs to do to succeed in a man's world. Hoping to find answers from a psychic, Ali drinks a weird concoction that suddenly allows her to hear what men are thinking. Using her newfound ability, Ali starts to turn the tables on her obnoxious male colleagues while racing to sign the next basketball superstar.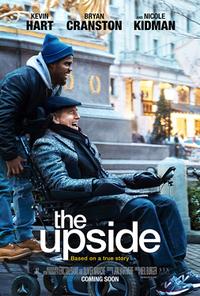 THE UPSIDE 
JANUARY 11, 2019
PG-13, 2 hr 6 min
Phillip is a wealthy quadriplegic who needs a caretaker to help him with his day-to-day routine in his New York penthouse. He decides to hire Dell, a struggling parolee who's trying to reconnect with his ex and his young son. Despite coming from two different worlds, an unlikely friendship starts to blossom as Dell and Phillip rediscover the joy of living life to the fullest.
Current Weather Conditions