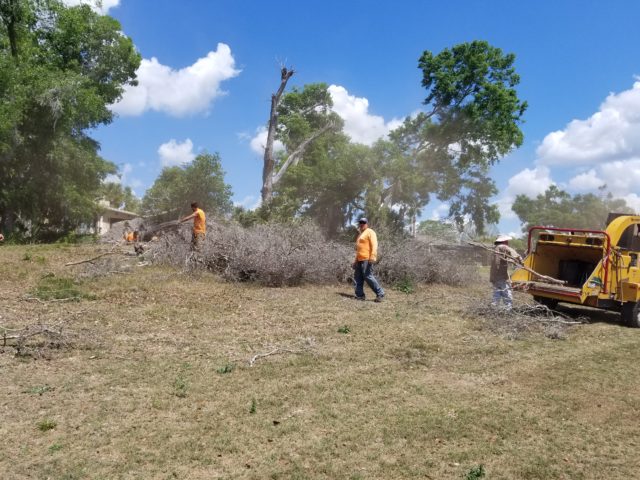 These two photographs show that crew members have been hard at work this past week clearing the ninth hole at the Errol Estate golf course, preparing the grounds for the New Errol redevelopment project.
The debris-clearing process had been under way for a week, with an estimated few more days to go in getting rid of more than 25 trees and 60-70 piles of debris.
Apopka City Council approved the New Errol project at a special Wednesday, April 11, public hearing at the Apopka Community Center/VFW Building. Hundreds of Errol Estate homeowners attended.
Since the ninth hole was already zoned as recreation before the April 11 meeting, the section didn't need City Council approval when the mayor and council reviewed such documents as the New Errol master plan.
Signature H vice president Helmut Wyzisk III told the mayor and council that his company was so confident the meeting would yield a positive outcome, two crews were already hired for the tree debris removal.
Click here for the online version of the story about the latest City Council meeting. As well, read the full article in the Friday, April 13, issue of The Apopka Chief.