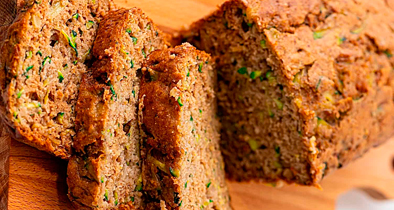 From Southern Living's All-Time Favorites, we have Chicken Mediterranean. It looks delicious and won't take too long to cook once you marinate the dish for two hours.
Isabel Beach's Salmon Patties are delicious, as I can attest. Isabel is not only a long-time reader, she is my beloved elder sister. I stood and watched as she threw in some of this and some of that, so the measurements are not exact. But it was quick and easy.
Mrs. Morris' Crockpot Roast With Noodles, from Plains Pot Pourri, Food Favorites of Plains, Ga., takes six hours in the slow cooker and is terrific for the busy person who wants to have a lovely meal at the end of the day. You only need to add the noodles at the end of cooking, and that might take 15 minutes.
Carrots and Brussels Sprouts with orange zest and brown sugar fixed on top of the stove are compliments of Southern Living's All-Time Favorites.
From Pot Pourri of Zellwood, we have Suzie Turner's Eggplant Supreme.
Mary Lee Herro shares her Zucchini Bread with optional nuts in Sharing Our Finest Cookbook from the Apopka Citizen Police Alumni Association. She says pumpkin may be substituted for zucchini, so all that canned pumpkin you bought for Thanksgiving and never got around to using can come in handy!
Try the Mile-High Apricot Pie made from canned apricots and meringue contributed by Connie Polanshek in the Jones-Morris Family Treasury.
CHICKEN MEDITERRANEAN
Recipe from Southern Living
All-Time Favorites
1/2 pound skinned and boned
   chicken breasts, cut into cubes
4 garlic cloves, minced
2 tablespoons olive oil
1 (14-1/2 ounce) can diced
   tomatoes, undrained
1/4 cup kalamata olives, pitted
   and chopped
1/2 teaspoon dried parsley flakes
1/2 teaspoon dried basil
1/2 teaspoon dried oregano
1/3 cup crumbled feta cheese
4 ounces penne pasta, cooked
Combine first three ingredients in a zip-top plastic freezer bag. Seal and chill two hours.
Cook chicken mixture in a large skillet over medium-high heat for eight minutes or until chicken is done; remove from skillet. Add tomatoes and next four ingredients to skillet. Reduce heat, and simmer, stirring often for seven minutes.
Return chicken to skillet. Sprinkle with feta cheese, and remove from heat. Cover and let stand five minutes. Serve immediately over hot cooked pasta.
Makes two servings.
Note: To serve four, use one (14-1/2 ounce) can diced tomatoes and double all other ingredients. Cook chicken mixture eight to ten minutes or until done; remove from skillet. Add tomatoes and next four ingredients to skillet. Reduce heat, and simmer, stirring often, seven to eight minutes.
ISABEL BEACH'S
SALMON PATTIES
Recipe from Reader of The Apopka Chief and Planter Newspapers
Olive oil for frying
Small can salmon, undrained
2 slices white bread
1/2 medium onion, minced
1/2 tablespoon flour
1 egg
Salt and pepper (slight)
Tear up bread, into small pieces. Combine with other ingredients. Mix well, so as to crumble bread better, plus keeping the juice along with the salmon. Pour about 1/4-cup olive oil in frying pan. Form soft patties, three at a time, to fry slowly on medium heat, turning once carefully, making sure they don't break apart. Then raise heat just a tiny bit more than medium. Serve hot.
MRS. KAYE MORRIS'
CROCK POT ROAST 'N NOODLES
Recipe from PLAINS POT POURRI, Food Favorites of Plains, GA
2- to 3-pound beef roast
1 can Golden Cream of Mushroom    Soup
1 soup can of water
4 ounces uncooked noodles
Salt and pepper to taste
Put seasoned roast, after being browned on each side in a frying pan, into the crock pot. Pour soup over the roast and add the water. Cover and cook on high until it comes to a good simmer. Turn to low and cook for 4 to 6 hours. About 15 minutes before serving, add noodles to BOTTOM of crock pot and cook on high.
BRUSSELS SPROUTS
AND BABY CARROTS
Recipe from Southern Living's
All-Time Favorites
1 (8-ounce) package frozen
   Brussels sprouts
1 (9-ounce) package frozen
   baby carrots
2 tablespoons brown sugar
1 teaspoon orange zest
2 tablespoons fresh orange juice
Cook Brussels sprouts and carrots according to package directions; drain vegetables.
Bring brown sugar, orange zest, and orange juice to a boil in a saucepan over medium heat, stirring until sugar dissolves. Toss with vegetables. Serve warm.
Makes 4 servings.
SUZIE TURNER'S
EGGPLANT SUPREME
Recipe from
Pot Pourri of Zellwood
1 tablespoon bacon drippings
1 medium eggplant, cubed small
1 medium green pepper, chopped
1 medium onion, chopped
1 clove garlic, minced
1 can tomatoes
1 teaspoon salt
1/4 teaspoon pepper
Dash of Tabasco Sauce
2 tablespoons grated Parmesan    cheese
2 tablespoons crumbled bacon
2 slices bread, toasted and cubed
Cook first 9 ingredients in large skillet until tender. Top with cheese, bacon, and bread cubes. Brown under broiler.
MARY LEE HERRO'S
ZUCCHINI BREAD
Recipe from Apopka Citizen Police Alumni Association's
Sharing Our Finest Cookbook
2 cups sugar
1 cup salad oil
3 eggs
2 cups zucchini
3 cups sifted flour
1/2 teaspoon salt
1/2 teaspoon baking powder
1 teaspoon soda
1 teaspoon cloves
1 teaspoon cinnamon
1 teaspoon nutmeg
1 teaspoon ginger
1 cup nutmeats (optional)
Beat sugar and oil together until blended. Whip in eggs. Stir zucchini into mixture. Blend in sifted dry ingredients. Add nuts. Pour batter into three greased pans, (7-1/2 x 3-1/2 inch). Fill bread pans 2/3 full. Bake at 325 degrees for 50 to 60 minutes. These freeze well.
Pumpkin may be substituted for zucchini.
CONNIE POLANSHEK'S
MILE-HIGH APRICOT PIE
Recipe from The Jones-Morris
Family Treasury
Graham cracker crumbs
1/4 cup chopped almonds
Make graham cracker crust from cracker crumbs/butter/nuts. See directions on graham cracker crumb packages. Bake at 375 degrees for eight minutes. Cool.
Apricot preserves
1 can apricot halves
Lemon juice
Plain gelatin
1/3 cup sugar
1/4 teaspoon salt
4 eggs, separated
Spread 1/3 cup apricot preserves on bottom. Drain 1-pound can apricot halves. Put half the juice plus 2 tablespoons lemon juice in saucepan. Sprinkle with one envelope plain gelatin. Let stand five minutes. Add 1/3-cup sugar and 1/4-teaspoon salt. Add four egg yolks beaten slightly, then cook mixture until slightly thickened. Remove from heat, stir in apricots. Chill. Beat 4 egg whites stiff, add 1/3 cup sugar. Fold in apricot mixture. Pour into pie shell. Chill 3 to 4 hours.