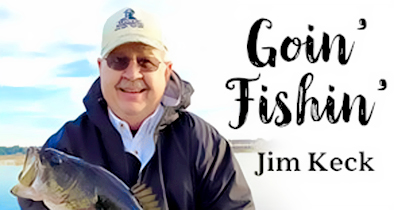 Hello Folks,
I believe we are catchin' up with our lack of rain. We had some nice rain last week and it looks like we have some more rain headed our way. The rain has helped with lake levels and also helped with makin' everything green again.
As far as fishin' goes, it has been a little slow for folks who are fishin' for panfish. Kyle at Bitter's Bait and Tackle reports that the bluegills and shellcrackers have slowed down in most of the bigger lakes in our area. You can still catch a few but they have slowed this past week. If you decide to give the panfish a try, make sure you take along some red worms and crickets to catch 'em.
The bass fishin' has been a little slow as well but the bass have been bitin' better than the panfish. Kyle reports some good stringers of bass bein' caught in Lake Kissimmee. It's been takin' more than 20 lbs. of bass to win the tournaments bein' held on Lake Kissimmee. Kyle also reports the bass fishin' has been good in the Butler Chain and the Maitland Chain as well. You will catch numbers of bass on both chains. Most of the bass are bein' caught on plastic worms, slow-sinkin' Senko-type baits, and top-water baits early in the mornin'.
I talked to Mark at Big Toho Bait and Tackle, and he reports that the bass fishin' is good on West Lake but it's gonna get tough real soon. You can still catch some bass around the edge of the submerged hydrilla clumps on Zoom Ole Monster junebug worms. Mark suggests that you if you want to go fishin' in West Lake, you need to go sooner rather than later. The lake has come up with the rain and so has the hydrilla. Mark reports that it's gonna be almost impossible to navigate the lake with all the hydrilla. So don't wait too long if you were plannin' a fishin' trip to West Lake.
I would like to take a moment to give you some information about the Lake Apopka Fish Challenge. The Trophy Catch program has tabulated the results from the Lake Apopka Fish Challenge. As you know the Trophy Catch Program is in its ninth season, which started October 1, 2020. Lake Apopka has produced seven trophy bass in the past eight years.  Those are bass that weighed in at 8 lbs. or higher. This season, Lake Apopka has produced seven trophy bass. I would have to say that's a pretty good showin' this year, as opposed to the previous years. The biggest bass was caught durin' the Challenge from Lake Apopka and weighed 11 lbs., 3oz. It was caught by Earnest Thompson in February durin' the challenge. Catching the big bass earned him a Bass Pro Shop gift certificate worth $500.
Well, that's it for this week. I hope to see you on the water real soon.
Tip of the week: bass are bitin'. Save a few and good luck!