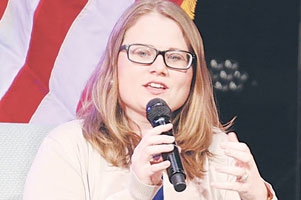 Alice Nolan has won election to the Apopka City Council, defeating incumbent City Commissioner Diane Velazquez in a runoff election held Tuesday for Seat 2.
Nolan won election to her first four-year term with 58.95 percent of the vote (1,702 votes) to 41.05 percent (1,185 votes) for Velazquez. Only 9.24 percent or 2,887 of Apopka's 31,258 registered voters cast their ballots in the race with 1,000 of those votes being cast on election day. Vote-by-mail proved much more popular as 1,881 voters sent in their ballots prior to the April 10 runoff election. Eight people took advantage of early voting.
Commissioner-elect Nolan will be sworn in on Tuesday, April 24, at noon along with Mayor-elect Bryan Nelson and Commissioner-elect Alexander Smith.
 Read more in Friday, April 13 edition.