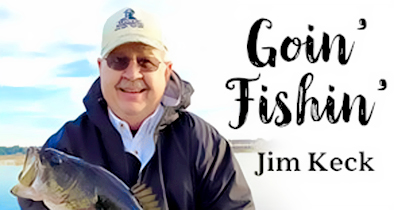 Hello Folks,
We could use some rain. It seems here lately that we are either gettin' flooded or we are dry. The lakes are pretty low and some of the small ponds are dryin' up around our area.
My buddy Rich fished his club tournament this past weekend on Lake Monroe. Rich said that the water is slow and low in Lake Monroe and there is only one inch of water up by the bank. He said everyone in his club ran aground at some time durin' the day. Rich ran aground at least 12 times durin' the day. Rich finished third in his club tournament with four fish that hit the scales at 12.4 lbs. total. Rich said he caught all of his bass on a Black Buzz Bait.
The St. Johns River is low as well and it's becomin' more and more difficult to navigate the river, so please be careful if you are goin' to fish Lake Monroe or the St. Johns River. The bluegills have been bitin' in most of the lakes in our area, so get you some red worms or grass shrimp and find you a nice bluegill bed and catch 'em. Catchin' bluegills is a great family thing to do. The kids will enjoy catchin 'em one right after another and you will enjoy watchin' their faces light up as they catch 'em.
Congrats to two area fishermen who took the national stage this past week. Jon Cox and Keith Carson, both of Debary, finished first and second at the MFL tournament held on Lake of the Ozarks in Missouri. John weighed in a total of 55 lbs. and 14 oz. over the course of three days of fishin'. John edged his best friend Keith Carson by a pound and an ounce for the win. John won $82,800 and Keith won $50,000 for his second-place finish. John and Keith travel together to all the tournaments they fish and help each other out durin' practice days. John also won a trip to fish the Redcrest Tournament next year. It was great to see anglers from Florida take the top two places in a tournament on the national stage. Again, congrats, guys, on a job well done.
The bass fishin' in the Harris Chain has been pretty good as of late. It's taken about 20 pounds or more for five fish to get in the money. Also, folks are catchin' some big bass, too. You can catch 'em on shiners or artificials. The bass fishin' on John's Lake has been good as of late. Folks are catchin' some nice bass at first light and then at dark-thirty. You need to use top-water baits at first light and in the evenin' and plastic worms and slow-sinkin' Senkos durin' the day.
Well, that's it for this week. I hope you get a chance to do some fishin' either this week or over the weekend.
Tip of the week: Bluegills are bitin'.
Save a few and good luck!