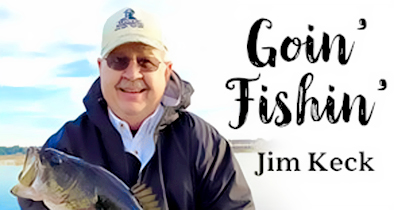 Hello Folks,
I hope y'all are enjoyin' these cooler days we have been havin'. The colder days have dropped the water temperatures and some folks are reportin' that they are seein' some bass on the beds. I know that some nice stringers of bass are bein' caught in the Harris Chain and the Kissimmee Chain.
Major League Bass Fishing League, Gator Division, held its first tournament of the year on the Harris Chain last weekend. Eric Panzironi from Longwood was the winner. Eric weighed in a five-bass stringer that tipped the scales at 24 lbs., 12 oz. Eric reports that he caught all of his bass in Lake Harris, in 10 feet to 12 feet of water. Congratulations, Eric, on your win, and hopin' you do well this year.
American Bass Anglers held its first tournament of the year on the Kissimmee Chain this past weekend as well. They put in at West Lake Toho Bait and TAckle located there in Lakefront Park in downtown Kissimmee. The winner was Jim Kuca who weighed in five bass that tipped the scales at 19.24 lbs. Jim also weighed in a nice kicker bass that weighed 7.96 lbs. Congratulations to Jim Kuca from Sarasota on his win as well. So, folks, some nice bass are bein' caught on the bigger chains in our area.
Kyle at Bitter's Bait and Tackle reports that a lot of folks are catchin' some nice bass on shiners in the local lakes, too. Kyle reports that they are havin' a hard time keepin' wild shiners in the tank for their customers. Folks are buyin' a dozen or two of shiners and gettin' on the water and catchin' some nice bass. It's that time of the year when the bass are about ready to go on the beds and they are fillin' up their tummies with shiners and baitfish. So, get some shiners and go bass fishin'.
Kyle also reports that the specks are bitin' big time. Folks are fishin' for specks just about every day and some folks are gettin' their limits.  Lots of nice specks are bein' caught in Lake Harney, Lake Jesup, and Lake Monroe. Most folks are driftin' in open water with jigs tipped with a minner. The best color of jigs to use has been white, salt and pepper, and green and yellow. Another good color has been blue chartreuse. Some folks like to fish with minners only and that works as well. The good news is that specks are bitin' and you need to get a bucket of minners and head to the lake. The bass fishin' on John's Lake has been good to real good. It just depends on the day you decide to go fishin'.
A local bass club, Winter Springs BassMasters, held its monthly tournament on John's Lake this past weekend. Randy won the tournament with a little over 15 lbs. Randy also had big bass for the day, a monster bass that weighed over 10 lbs. So, if you want to catch your personal best bass now is the time to go catch one. Also, don't forget to get registered for TrophyCatch for season nine. Go to TrophyCatch.com to register and submit your bass of more than 8 lbs.
I hope you have a great week and I'll see ya next week.
Tip of the week: go fishin'.
Save a few and good luck!