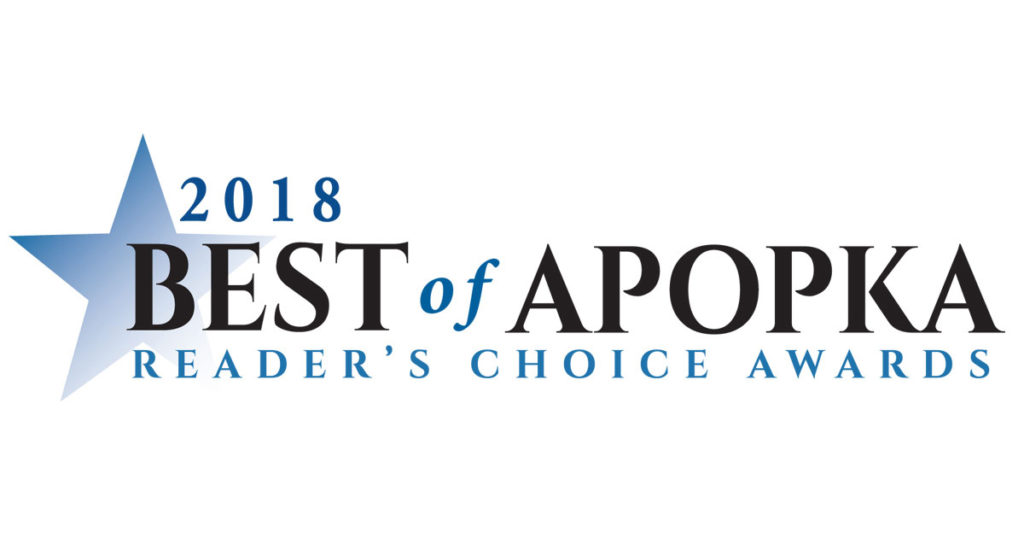 Voting is under way for the annual Best of Apopka Readers' Choice Awards.
The ballots were opened August 20, and the deadline for submitting ballots is Wednesday, September 27 at noon.
Sponsored by The Apopka Chief and The Planter, the Best of Apopka Readers' Choice Awards honors the achievements of businesses, entrepreneurs, and individuals in the Apopka area.
"This is a roadmap to the finest and top-notch businesses chosen by voters, the residents, and patrons who rely on them every single day," said Jackie Trefcer, marketing director for the newspapers."
To help businesses promote their participation in this annual event, there are promotional and marketing tools available to use or download at www.theapopkachief.com, Trefcer said. Last year, more than 75,000 votes came through the voting system.
"This year promises to be more competitive and exciting as more and more readers and businesses participate," Trefcer said. "As in the previous years, this event is taken seriously by our local businesses. Many invest a lot of time, money, and many hours to set the highest standards to achieve the greatest goals for their businesses.
In return, they've become an inspiration to our community, but most importantly, they have earned the respect and trust of their patrons."
Every year in August and September, the voting process is opened for the Best of Apopka Readers' Choice Awards.
During this five-and-a-half week window everyone can vote for whatever local store, restaurant, business or person he or she feels should hold a Best of Apopka title. People are allowed one ballot per email address and a minimum of 10 votes must be placed per ballot.
Voting can be done at www.theapopkachief.com. Ballots will be published each week in both The Apopka Chief and The Planter throughout the voting period. Only official ballots hand delivered or mailed to The Apopka Chief before that time will be tallied.
Once the voting ends, results are added up and the top three businesses in each category will be notified. Placements will be announced in the 2018 Best of Apopka Reader's Choice Awards publication that is scheduled to be published November 2 in The Apopka Chief, and November 8 in The Planter.
For more information, call The Apopka Chief at 407-886-2777.