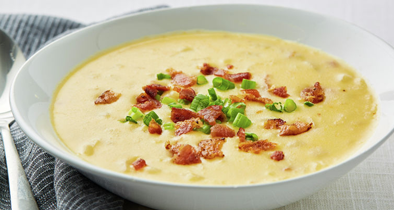 For all you busy cooks, here is Speedy Taco Supper. It will make a dozen tacos. This south-of-the-border feast is fast enough for week nights and easy enough for beginning cooks. If you're scratching your head wondering why you have to find ground chuck, which comes from front beef shoulders, you don't. I will use lean ground beef, which comes from the pieces after the beef is cut into roasts and steaks. This has fewer calories than chuck although it is a little pricier. And I usually have a ready supply in my freezer. I'm not buying many steaks these days!
"Shrimp Rice is a very simple dish to make," says Mrs. Emily Meggett, in her book titled, Gullah Geechee Home Cooking, "but it packs the flavor. When you cut your bacon, the pieces should be no bigger than a fingertip, and you want your onions chopped fine."
I have a little paperback cookbook titled The Original Country Cookbook published in 1976 by Paragon Products, Inc., in Pompano Beach. A friend gave me this little gem. I found a recipe for the making of Scrapple therein, which may have some interest among our readers. I can remember my mother sometimes cooking Scrapple for breakfast when I was a child. I have heard people on the radio sneering at Scrapple, but the ingredients for this breakfast item are made from only the finest pork items.
I also found a recipe, that I will include for you industrious cooks, for making Pork Sausage from fresh raw pork in The Original Country Cookbook.
And, here is a recipe, for the sausage you just made, from Ree Drummond of The Pioneer Woman.com. She has some wonderful recipes, including one called Sausage Breakfast Casserole. This one is an "easy make-ahead breakfast casserole."
Frances McHale contributed her Potato Soup recipe to Apopka Historical Society's Preserving the Big Potato, a Collection of Potato Recipes. I'm sorry to say there is no copyright date in this volume, but am sure it is from quite a few years ago.
Reader and dear friend Joyce Lampp's Sour Cream Pound Cake cannot be beat! It is a great favorite whenever she brings one in to our office.
SPEEDY TACO SUPPER
Recipe from 1996 Southern Living Annual Recipes
1 pound ground chuck
2 to 3 teaspoons Taco Seasoning Blend (see below)
1/4 cup water
12 taco shells
Condiments: chopped onion and
   tomato, shredded lettuce and       cheese
1) Brown ground chuck in a large skillet over medium heat, stirring until it crumbles; drain. Add Taco Seasoning Blend and 1/4 cup water, stirring well. 2) Cook over medium heat 3 to 5 minutes or until liquid evaporates. Spoon meat mixture into taco shells; top with condiments as desired. Yield: 1 dozen.
EMILY MEGGETT'S SHRIMP RICE
Recipe from Gullah Geechee Home Cooking by Emily Meggett
2 pounds small shrimp
6 slices bacon
1 large onion, diced
1/4 cup unsalted butter
1 tablespoon seasoning salt, preferably Gold Medal
1 teaspoon crushed red pepper
3 cups long-grain white rice, rinsed
1) Peel, devein, and wash the shrimp. Remove the tails. Set aside. 2) In a large skillet, cook the bacon for about 5 minutes, or until crisp, and chop it into small pieces. Add the onion and cook it with the bacon for 3 to 5 minutes, allowing the onion to become coated with bacon fat. 3) In a separate pan, melt the butter over medium-high heat. Add the shrimp and cook until pink, 2 to 3 minutes. 4) Remove the cooked shrimp from the butter and add it to the skillet with the bacon and onion. 5) Add 4-1/2 cups tepid water .along with seasoning salt and crushed red pepper. 6) Bring the water to a boil, then add the uncooked rice. 7) Cook over low heat stirring frequently until the rice has absorbed almost all of the water, 15 to 20 minutes. Stir with a fork to ensure the rice is fluffy and done.
SCRAPPLE
Recipe from Paragon Products, Inc., The Original Country
Cookbook
1-1/2 lbs pork shoulder
1/4 lb pork liver
1 cup corn meal
2 teaspoons salt
1/4 cup chopped onion
Dash ground cloves
1/4 teaspoon dried thyme
1 teaspoon dried sage
1 teaspoon dried marjoram
1/2 teaspoon pepper
Combine liver and pork shoulder in a saucepan with 1 quart water and cook slowly for 1 hour. Drain, reserving broth. Discard bones and chop meat fine. Blend salt, 1 cup water, 2 cups broth, and corn meal in pan. Cook, stirring constantly until thick. Stir in meat, onions, along with spices and herbs. Cover and simmer 1 hour. Pour into loaf pan and cool until firm. Cut into slices, dust with flour, and fry in a small bit of fat until crisp.
ALICE'S PORK SAUSAGE
Recipe from Paragon Products, Inc., The Original Country
Cookbook
4 lbs lean pork
3 tablespoons backbone fat
2 teaspoons ground black pepper
1 teaspoon salt
1/2 teaspoon cayenne pepper
4 tablespoons leaf sage
Grind together. Package and refrigerate.
SAUSAGE BREAKFAST
CASSEROLE
Recipe from
ThePioneerWoman.com
Butter or nonstick spray
1 pound breakfast sausage, such    as Jimmy Dean
4 scallions, chopped, white and      green parts divided
1 red bell pepper, chopped
10 eggs
1-1/4 cup heavy cream
1 tablespoon Dijon mustard
2 teaspoons hot sauce, optional
1-1/2 teaspoon salt
1 teaspoon black pepper
2 cups shredded sharp cheddar    cheese, divided (8-oz. portions)
1 30-ounce package frozen
   shredded hash browns, thawed
1) Grease 9 x 13-inch (or other 3-quart) baking dish with butter or nonstick spray. Preheat oven to 350 degrees. 2) Heat a large skillet over medium-high heat. Add the sausage and break up into small pieces with a wooden spoon. Cook the meat until no pink pieces remain, about 6-8 minutes. Add the red bell pepper and white and light-green parts of the scallions, and cook three more minutes. Transfer to a plate to let cool slightly. 3) Meanwhile, in a large bowl, whisk together the eggs, heavy cream, mustard, hot sauce, salt, black pepper and about one-half of the remaining green parts of the scallions (save the rest to sprinkle on top of the casserole once baked.) Gently fold 1-1/2 cups of cheese, the hash-browns, and the sausage mixture into the egg mixture. Transfer all to the baking dish and smooth into an even layer. 4) Cover with aluminum foil and bake for 50 minutes. Remove the foil, and top with the remaining 1/2-cup of cheese. Increase the oven temperature to 400 degrees and finish baking until the center of the casserole is set (not jiggly) and the top is slightly golden, 10-15 more minutes. Let rest 10 minutes, top with the remaining green parts of the scallions, then serve.
FRANCES McHALE'S
POTATO SOUP
Recipe from Apopka Historical
Society's Preserving the Big Potato – A Collection of Potato Recipes
6 cups water
6 medium potatoes peeled
   and diced
2 stalks celery diced
1 small onion diced
3 tablespoons chives, chopped
1-1/2 teaspoons salt
1/4 teaspoon freshly ground pepper
1 cup evaporated or whole milk
2 tablespoons butter
Bring water to a boil in a 2-quart saucepan. Add potatoes, celery, onion, chives, salt, and pepper. Reduce heat and simmer slowly for 25 minutes. Add butter, then stir in milk. Bring to a boil. Serve.
JOYCE LAMPP'S
SOUR CREAM POUND CAKE
Recipe from Reader of The Apopka Chief and The Planter newspapers
1 cup (2 sticks) butter or margarine
3 cups sugar
6 eggs
1 8-ounce cup sour cream
3 cups plain flour
1/4 teaspoon salt
1/4 teaspoon baking soda
1 teaspoon vanilla
Cream butter and sugar together. Add eggs 1 at a time, beating after each addition.
Sift flour, salt and soda together. Add 1 cup of the sifted flour mixture at a time to the creamed butter and sugar mixture, alternating with 1/3 of sour cream. Beat until well mixed. Then add vanilla, mixing in. Spray tube pan with cooking spray. Cut and line the bottom of tube pan with waxed paper. Bake in a 350-degree oven for 1 hour and 15 minutes. Cool on cooling rack before removing from pan.