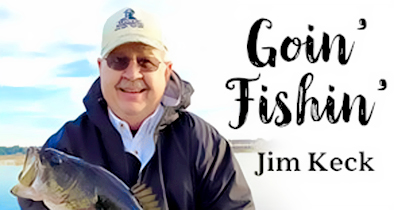 Hello Folks,
I hope you are havin' a great week. One week sure makes a difference. Last week we had some rain and breezy days but this week, not so much. I talked to Kyle this week at Bitter's B&T and he reports that not too many folks went fishin' over the weekend and it's been a little slow this week. A few folks got on the water and were able to catch a few bluegills on last week's full moon. They caught most of their panfish on red worms, and grass-shrimp. The bass fishin' has been a little slow as of late, but Rick and his brother-in-law Greg Fugate finished up their week with some nice catches of bass. They fished John's Lake on the last day and caught and released over 20 bass up to 3.5 lbs. All in all, they had a good week on the water.
I also wanted to mention that the FWC reports ZERO boating accident fatalities over the Memorial Day weekend. There were 30 boatin' accidents over Memorial Day weekend, but no fatalities. There were 100 unsafe and impaired vessel operators across the State of Florida for boatin' under the influence, which resulted in the 30 boatin' accidents. Operating a vessel while impaired not only puts yourself and everyone on board in danger, but also everyone else around you trying to enjoy a great weekend on the water. The FWC officers were focused on boatin' safety enforcement over the busy Memorial Day weekend.
Statewide officers issued more than 4,000 warnings and nearly 900 citations for boatin' violations. The FWC wants to remind all boaters to enjoy time on the water with friends and family, but do it safely. If you want to get more information about boatin' safety, visit MyFWC.com/Boating. Then once you are on the website, select Boater Education then Boating Safety. I'm sure everyone who has been boatin' for a while could use a refresher course on Boating Safety. I also wanted to mention that this comin' weekend, June 10th and 11th, is a fishing free weekend. You can go fishin' this weekend and it will be license-free weekend. This will give you a chance to experience freshwater fishin' in the Fishing Capital of the World. Fishin' is a great way to get outdoors and connect with nature and create lasting memories with family and friends. You want to make sure you know the fishin' regulations and size limits on the fish you are going to try and catch.  You can go to the FWC's website and get the current recreational fishing regulations.
Well folks, I sure wish I had a better fishin' report.
Hopefully, folks will get on the water this weekend because you can fish without a fishin' license this weekend.
See ya next week.
Tip of the week: No fishin' license
Save a few and good luck!