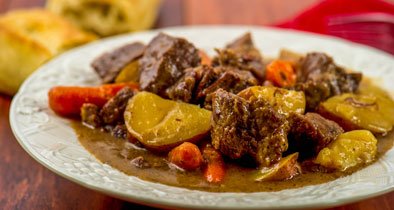 From Treasures and Pleasures cookbook put out by the Presbyterian Women of the First Presbyterian Church of Apopka, we have Southern Brunswick Stew from Laurie Andrews. Treasures and Pleasures is one of our very favorite resources for recipes.
We have a recipe from Paths of Sunshine Cookbook for white lump crabmeat. It is called West Indies Crab Salad. Make it the day before you want to serve it.
A recipe submitted by Mrs. E.E. Crozier for okra patties comes from our friends up in Plains, Georgia, in Plains Pot Pourri,.
Cyndi Wright's Shells and Grape Salad comes from Apopka Citizen Police Alumni Association's Sharing Our Finest Cookbook. We thank those kind folks for sharing this recipe for a cold salad that is just right for the extra hot weather we are "enjoying" right now.
Carrot Raisin Salad is a very simple recipe, quick and delicious, cold and crunchy. It comes from The Progressive Farmer's SOUTHERN Cookbook that Miz Belle so kindly loaned to us a few years back. We miss that wonderful lady.
Paths of Sunshine Cookbook is full of great recipes all wrapped around our state's produce. This wonderful Florida Orange Pie calls for fresh orange juice and is covered with meringue browned in a hot oven.
Sis Pitman's Granny's Relish is a versatile condiment made up in your own kitchen when summer stuff is plentiful in your garden or at the local farmer's markets. It is one of the great finds in Treasures and Pleasures cookbook.
LAURIE ANDREWS AVERA'S SOUTHERN BRUNSWICK STEW
Recipe from 1990 Presbyterian Women First Presbyterian Church of Apopka,
Treasures and Pleasures
cookbook
1 chicken, about 4 pounds, cut up
4 cups water
4 slices bacon
1/2 pound beef chuck, cut into 3/4-inch cubes
1 small onion, minced
1-1/4 teaspoons salt
1 teaspoon paprika
1 teaspoon thyme
1 1-pound can crushed tomatoes
1 10-ounce package frozen lima beans
1 12-ounce can whole kernel corn
3 medium potatoes, diced
Seasoned salt and pepper
All-purpose flour
Cover chicken with water, bring to boil and cook covered for one hour or until tender. Cool chicken. Remove meat from bones, reserving broth, and cut into bite-sized pieces. Dice bacon and brown in kettle. Remove bacon and brown beef and onion in remaining fat in kettle. Add bacon, chicken broth, salt, paprika, thyme and tomatoes. Bring to boil, cover, reduce heat and simmer for one hour. Add remaining vegetables and chicken and simmer for about 30 minutes longer. Season to taste with seasoned salt and pepper. If desired, thicken slightly with a flour and water paste.
WEST INDIES CRAB SALAD,
Recipe from Florida Federation of Garden Clubs, Paths of Sunshine Cookbook
1 pound white lump crabmeat
4 ounces chopped white onions
1/4 teaspoon salt
1/4 teaspoon black pepper
Dash of garlic powder
1/2 cup vegetable oil
1/2 cup white vinegar
1/2 cup ice water
Place crabmeat in bottom of container that has a tight fitting cover. Spread onions over crabmeat. Shake seasoning over onions and crabmeat. Pour oil, vinegar and ice water over this in the order listed. DO NOT STIR. Cover and refrigerate at least 24 hours. Stir before serving. This is a super salad. Note: Claw or flaked white meat may be used, but the taste is not as good as lump meat.
MRS. E. E. CROZIER'S
OKRA PATTIES
Recipe from Food Favorites of Plains, Georgia Plains Pot Pourri
1 pint cooked okra
1 egg
1 teaspoon salt
4 tablespoons flour
2 tablespoons cornmeal
1/4 teaspoon black pepper
1/4 teaspoon baking powder
Drain okra, mash well, add egg and beat. Sift dry ingredients together and add to okra. Mix well. Drop by spoonfuls into very hot butter or oil. Fry until golden brown, turning only once.
CYNDI WRIGHT'S
SHELLS AND GRAPE SALAD
Recipe from Apopka Citizen Police Alumni Association,
Sharing Our Finest Cookbook
8 ounces shell pasta, cooked al dente
4 cups red seedless grapes
1/2 cup chopped green onion
3 ounces blue cheese
1 clove garlic, minced
1 cup mayonnaise
3 tablespoons lemon juice
Salt and pepper to taste
While pasta is hot, mix all ingredients. Cool at least two hours.
CARROT-RAISIN SALAD
The Progressive Farmer's
SOUTHERN Cookbook
2 cups grated carrots
1/2 cup raisins
Mayonnaise or salad dressing as needed
Combine grated carrots and raisins and add just enough salad dressing or mayonnaise to moisten. Coconut or drained pineapple cubes may also be added. Yield: 4 servings.
FLORIDA ORANGE PIE
Recipe from Florida Federation of Garden Clubs, Paths of Sunshine Cookbook
1 cup sugar
3 tablespoons cornstarch
1/8 teaspoon salt
1-1/2 cups fresh orange juice
3 egg yolks lightly beaten
1 tablespoon lemon juice
1 teaspoon grated orange rind
2 tablespoons butter
1 9-inch baked pie crust
In heavy saucepan, mix sugar, cornstarch and salt. Gradually add orange juice and stir until smooth. Cook over medium heat until mixture boils, about two minutes, stirring often until thickened. Add a few spoonfuls of mixture to beaten egg yolks and return to saucepan; cook, stirring often, another two minutes.  Add lemon juice, grated orange rind, and butter. Stir in well. Pour into cooled pie shell. Spread with meringue and bake at 425 degrees for about 10 minutes.
Meringue:
3 egg whites
1/4 teaspoon cream of tartar
6 tablespoons sugar
Beat egg whites until thick, add cream of tartar and sugar, 2 tablespoons at a time and beat until stiff. Sprinkle cooled meringue with about 1 tablespoon orange zest.
SIS PITMAN'S GRANNY'S RELISH
Recipe from 1990 Presbyterian Women First Presbyterian Church of Apopka,
Treasures and Pleasures
cookbook
11 cups ground green tomatoes
4 cups ground green peppers
2 cups ground onions
4 tablespoons salt
3 cups vinegar
6 cups of sugar
1 tablespoon dry mustard
1 tablespoon celery seed
Mix tomatoes, peppers, onions and salt together and let stand one hour. Drain and transfer to a large kettle. Add vinegar, sugar, mustard, and celery seed. Bring to a boil, lower heat and simmer, uncovered for 20 minutes. Seal in sterile jars.