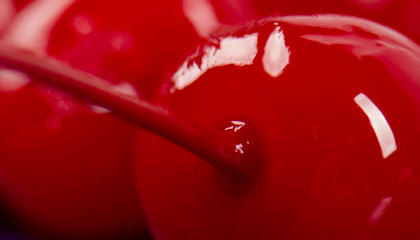 This winter 2015 has so far been very pleasantly just a little bit chilly but not extremely cold at the time of this column's writing.
Hopefully, our remaining winter weather will continue bringing us just that same fairly comfortable condition as our calendar pages this week will be turned from this still-new year's first monthly move, ending January and beginning February.
It can be quite pleasant putting on a light coat, jacket or heavy sweater and stepping out into this season's cool mornings so appreciably different from some of the earlier seasons' still too well remembered earlier sweltering, steamy, excessively hot summer days.
While our welcome winter weather is giving us a great break from summer's extreme-heat season for a little while at least (unless it suddenly changes!), we are especially appreciating and enjoying the pleasure of comfortingly biting into foods still steaming hot from the oven or stovetop on these so nicely cool Florida-style winter days.
Enjoy the cold weather hot foods recipes below from some of your Apopka-area home chefs' kitchens and stay warm inside while relishing a maybe too brief but so very nice Florida rare cool spell, which might be gone again too soon, maybe even heating up a bit in the time you're reading this. We can hope our mostly just pleasantly cool Florida winter lasts a lot longer but doesn't turn real cold nor summer heat return too soon.
This first recipe below for a good warming and delicious cappuchino could be a very tasty way to wake up and quickly get moving on out into the outdoors to check out and enjoy this great Florida-style winter weather.
Passing hot potatoes is a legendary method of motivating and galvanizing and getting quick action in fun recreational games, so maybe one (or all?) of the three varied hot potato soup recipes here below just might be just the perfect energizers for lunch to keep us going strong even on a freezing day.
Just choosing which one of those three hot potato recipes to try first just might be the most difficult step here.
Enjoy your good cold-weather hot meals on our rare really cold days and relish your wonderful mostly mild Florida-style winter weather envied by the rest of this big not-so-warm-everywhere nation's northerners on our next just pleasantly cool winter's day here!
TRACEY DAVISON'S 
BASIC CAPPUCHINO
Recipe from 
Women On The Move Cookbook
1 cup milk (whole, two-percent or one-percent fine)
2 teaspoons sugar
2 to 3 ounces strong brewed coffee
Whipping cream
Brew coffee. Combine the coffee with the sugar and milk. Shake or stir rapidly until combined. If you need to re-heat the mixture, heat in a microwave approximately for two minutes on high. Fill your cup 2/3 full with coffee and top off with whipped cream. For a mocha flavor, try adding 1/4 to 1/2 teaspoon of cocoa powder. Recipe yields one serving.
CAROL HEISEY'S 
BAKED POTATO SOUP
Recipe from Apopka Citizen Police Alumni Association's 
Sharing Our Finest Cookbook
4 large baking potatoes
2/3 cup butter
2/3 cup flour
6 cups milk
3/4 teaspoon salt
1/2 teaspoon pepper
4 green onions, chopped
12 slices fried bacon, crumbled
1-1/4 cups shredded cheese
8 ounces sour cream
Bake the potatoes for one hour at 400 degrees or microwave the potatoes. Let cool, then cut the potatoes in half lengthwise, scooping out the pulp. Melt the butter in a large saucepan over low heat. Add all-purpose flour, stirring until smooth. Cook one minute, stirring constantly. Gradually add six cups of milk, cooking over medium heat while stirring constantly until thick and bubbly. Add potato pulp, salt, pepper, two tablespoons onion, half-cup bacon and one cup cheese. Cook until thoroughly heated, then stir in the sour cream. Add extra milk if too thick. Serve with remaining onions, bacon and cheese.
MAGGIE LEE'S 
AMBROSIA FRUIT SALAD
Recipe from Apopka Ctizen Police Alumni Association's 
Sharing Our Finest Cookbook
1 can pineapple juice, drained
1 can mandarin oranges, drained
Grapes (green and/or purple)
Apples, peeled and cubed
2 bananas, sliced
Strawberries in season
Any other fruit of choice
1 container sour cream
1 package mini-marshmallows
Mix fruit. Add a small container of sour cream and a couple of cups of small (mini) marshmallows, enough to absorb the sour cream. Let set for an hour or so. Chill in refrigerator.
MARY LEE WELCH'S 
FRED'S FRUIT SALAD
Recipe from Episcopal Church of the Holy Spirit's 
Let's See What's Cookin'
2 large cans fruit cocktail, drained
2 cans (20-ounce) pineapple chunks
1 large package frozen strawberries, thawed
1 can grapefruit sections
Shredded coconut (optional)
Other fresh fruit of your choice (optional)
Combine all the fruits and juice from the cans. Add coconut and other fresh fruit if you wish.
LINDA LAURENDEAU'S 
POTATO AND LEEK SOUP
Recipe from 
Apopka Historical Society's 
Preserving The Big Potato
3 cups leeks (about four leeks), thinly sliced white ends only)
4 cups potatoes, peeled and coarsely chopped (about 4 or 5 Yukon Gold)
8 cups water
1/2 cup cream
Salt and pepper (amounts to your taste)
Bring to a boil all ingredients except cream, then cover and simmer for about 25 minutes or until vegetables are tender. Transfer to blender or food processor and puree. Return the soup to the pot and heat to simmer, but do not boil. Stir in cream. Serve hot. Garnish with a sprinkle of bacon bits and/or shredded cheese and/or chopped green leek greens if you wish.
BOB McQUEEN'S 
HOT POTATO SOUP
Recipe from 
Apopka Citizen Police Alumni's Sharing Our Finest Cookbook
5 medium potatoes, peeled and cubed
6 tablespoons butter
6 tablespoons flour
3 cups milk
1/2 cup kernel corn
1/2 cup carrots, sliced
1 teaspoon salt
1 teaspoon black pepper
1 teaspoon garlic salt
Boil peeled and cubed potatoes until soft. Drain. In large boiler, melt butter on low heat until deglazed. Add flour, mixing until roux is formed. Add milk to the roux mixture. Stir until smooth and thickened. Add potatoes, corn, carrots, salt, pepper and garlic. Simmer over low heat. Stir occasionally until vegetables are soft. Add Velveeta cheese for a cheese flavor. Other vegetables can be added if desired.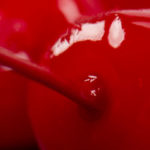 DONNA COLEMAN'S 
CHERRY UPSIDE DOWN CAKE
Recipe from 
Calvary Church of the Nazarene's 
A Harvest of Recipes
1 can of cherries, partially drained
1 cup sugar
1 tablespoon butter
1/3 teaspoon salt
1/2 cup sugar
2 teaspoons baking powder
1 cup flour
1/2 cup milk
Combine cherries and one cup of sugar in an 8- by 8-inch baking dish. Stir well. In separate bowl, mix butter, salt, half cup sugar, baking powder, flour and milk. Mix well, then dab four large spoons of mixture on top of cherries. Bake at 350 degrees until brown. Recipe serves four.