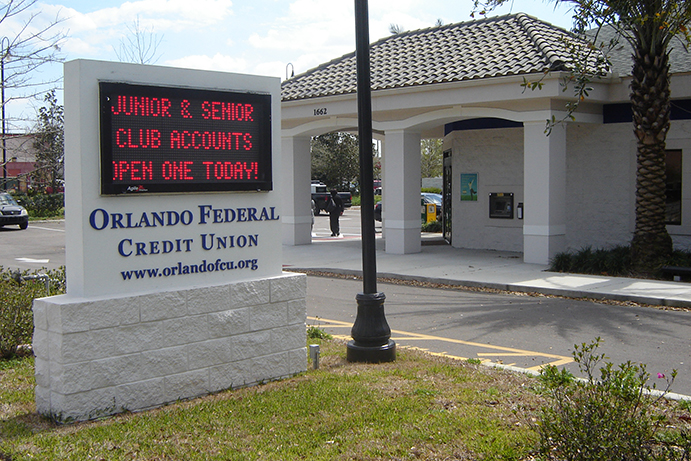 Orlando Federal Credit Union is a full service financial institution offering low rates on all types of loans and high rates on many savings and investment products.
If you're not familiar with credit unions, they're not-for-profit. This status explains why OFCU's interest rates tend to be significantly better, and fees are less and fewer than traditional banking institutions. Anyone who lives, works, worships, or attends school in Orange, Seminole, Lake, or Osceola counties can join. A $5 deposit in a Share Savings Account is all it takes to be an active member. 
Some of the services offered at OFCU are Dividend Checking, Money Market accounts, Share Certificates of Deposits (CDs), IRA accounts, Club accounts, auto loans, mortgages, home equity loans, credit cards with reward points (no annual fee), free online banking, Bill Payer and E-statements, Saturday hours, financial management services, car buying services, gift cards, and free financial seminars.
So, if high car payments are putting the brakes on your household budget, refinancing your higher interest loan from another lender can give your monthly budget a big boost. You can also reduce your payments by extending the term of your loan. Make sure to talk to an Orlando Federal Credit Union loan professional today and discuss which option is right for you.
They also offer the OFCU Visa Platinum Credit Card. You can earn reward points each time you make a purchase. Use your reward points for travel, merchandise, event tickets, activities, gift cards, or account credits. The more you use your OFCU credit card the more points you earn. You earn one point for every $1.00 you spend on eligible purchases using your OFCU Visa Platinum Credit Card. You can redeem those points for a wide variety of great rewards.
OFCU encourages people to learn about the benefits of their children's program, the "Kidz Savers," "CUTEAM," and the "Prime Plus" program for members age 50 and over.
OFCU challenges you to start funding a Traditional or Roth IRA for a healthier financial future. Even if you have fully funded your work-based retirement account, you may be able to set up a Traditional or Roth IRA to increase the size of your retirement "nest egg." With an IRA account, you can't lose value and are insured up to $250,000 by the NCUA. You can open your Traditional or Roth IRA at any of their nine locations, or for questions, please call 407-835-3500, option seven. You can increase your retirement nest egg with a Traditional or Roth IRA!
To serve their members, OFCU has nine convenient Central Florida locations and over 4,000 shared service centers throughout the United States. The Orlando Federal Credit Union's Apopka team is conveniently located at 1662 W. Orange Blossom Trail, in front of Home Depot. Visit their website at www.orlandofcu.org or call them at 407-835-3500 to see how they can help you.
Advertisement