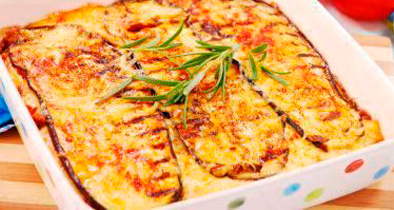 Chicken, Italiano comes from Paths of Sunshine cookbook. The accompanying note instructs: "Prepare this recipe the day before serving to allow melding of flavors."
Here is a different way to prepare eggplant. It looks pretty good, and it's simple. It doesn't take long to fix, either. Eggplant Casserole from Vera Lester in What's Cookin'? Mrs. Lester and her husband, Bud, happened to be neighbors of mine. I really miss them and their tales of old-time Apopka since their passing several years ago.
A friend gave me a small paperback book more than 40 years ago titled The Original Country Cookbook. It was published by Paragon Products, Inc., in Pompano Beach in 1976. The introduction says, regarding the recipes, "They come from a period in America when work was hard and appetites big. All have been tested and edited carefully for accuracy. These recipes call for basic natural ingredients and do not need today's artificial this and imitation that!" Maple Layer Cake comes from this valuable little publication.
Molasses Popcorn Balls from The Original Country Cookbook should be a lot of fun for both kids and grown folks.
Mrs. Hilda Vincent contributed a recipe to Stew-Pot Favorites of Zellwood titled Lurvada's Bread Pudding. There is a note at the bottom that declares, "This is a Plymouth Citrus Produce Cooperation recipe."
Also found in Stew-Pot Favorites of Zellwood is a recipe for Peanut-Butter Crisps. It looks like it might be worth your time to experiment in the kitchen! Invite the kids in to "help." But don't let them get too close to the boiling hot syrup.
Mrs. Lorene James has a recipe for Crystallized Tomato Pickles in Stew-Pot Favorites of Zellwood. This wonderful publication, gifted to us by Claire Ellington, was put together by the Woman's Society of Christian Service, Zellwood, Florida. There is written on the front in pencil, "? 1962." I imagine this is a guess as to when the book was written.
My elder sister Isabel made a crystallized sweet cucumber pickle from her own recipe 50 years ago or more that was better than any pickle I have ever had before or since. She did it with lime, also. The slices were almost 1/4-inch thick, and you could just about see through them. They were crisp and delicious!
You have to really be careful when using lime. I tried it, but I did it wrong and ended up with empty cucumber skin circles! The insides were eaten up by the lime.
CHICKEN, ITALIANO
Recipe from
PATHS OF SUNSHINE COOKBOOK
8 chicken breasts, skinned, boned,    split (16 pieces)
1/2 cup red table wine
2 teaspoons fresh lemon juice
1/2 teaspoon garlic granules
1/4 teaspoon black pepper
2 cups seasoned stuffing mix,
   divided
1 tablespoon Parmesan cheese,
   grated
1 (8 ounce) carton sour cream
1/2 cup slivered almonds, blanched
1/4 cup butter, melted
Place chicken in flat plastic container (with cover). Blend wine, lemon juice, garlic and pepper together. Pour over chicken breasts, cover and refrigerate for 2 to 3 hours, turning container over several times during this period to thoroughly marinate the pieces. Toss together 1-1/2 cups stuffing mix and cheese. Drain chicken breasts and pat dry with paper toweling. Coat chicken thoroughly with sour cream. Dredge the chicken pieces with the 1-1/2 cups cheese-stuffing mix. Place chicken pieces, closely together, in casserole dish. Cover and refrigerate. Before baking, sprinkle with reserved 1/2 cup stuffing mix, slivered almonds and melted butter. Bake at 325 degrees for 1 hour or until chicken is fork tender. Place chicken pieces on warm serving platter. Additional Parmesan cheese may be passed.
Serves 6 generously.
VERA LESTER'S
EGGPLANT CASSEROLE
Recipe from What's Cookin'?
Compiled by
The Apopka Woman's Club
1 onion
1 green pepper
1 eggplant
1 can tomatoes
Salt and pepper to taste
Crumbled Ritz Crackers
Peel eggplant. Slice and dip in flour. Fry in cooking oil and then put in casserole dish. Fry chopped onion and green pepper until clear. Pour can of tomatoes in frying pan and cook just a minute or two. Pour this mixture over the eggplant and put cracker crumbs on top. Bake in 325-degree oven for 25 minutes.
MAPLE LAYER CAKE
Recipe from
Paragon Products, Inc.,
The Original Country Cookbook
3 eggs
1 cup soft maple sugar
1 cup flour
1/2 teaspoon salt
1 teaspoon baking soda
1 cup cream
1/4 cup grated maple sugar
Beat egg yolks till light. Add the soft maple sugar and flour sifted with the salt and baking powder. Fold in whites of the eggs beaten very stiff, last. Bake for 30 minutes in two greased and floured layer cake pans at 320 degrees. Put together with the cream, whipped and sweetened with the grated maple sugar. Sprinkle top layer with powdered sugar.
MOLASSES POPCORN BALLS
Recipe from
Paragon Products, Inc.,
The Original Country Cookbook
3 qts popped corn
   (3/4 cup unpopped)
1 cup sugar
1/3 cup water
3/4 teaspoon salt
1/3 cup molasses
1/4 cup butter
3/4 teaspoon vanilla
Pop the corn, and set aside. Place all of the ingredients, except vanilla, in a saucepan and cook, stirring until sugar is dissolved. Continue cooking without stirring until syrup forms a brittle ball in cold water (270 degrees). Add vanilla and stir only enough to mix in through hot syrup. Put popped corn in a large bowl. Pour cooked syrup slowly over popped corn and mix well. Wet hands slightly and shape corn into balls.
LURVADA'S BREAD PUDDING
This is a Plymouth Citrus Produce Cooperation recipe
Recipe from Mrs. Hilda Vincent compliments of
STEW-POT FAVORITES OF
ZELLWOOD
Woman's Society of Christian
ervice, Zellwood, Florida
1 cup raisins
2 eggs, beaten
1/2 loaf white bread and
1/2 loaf brown bread, broken
1-2/3 cup sugar
1-1/2 sticks melted oleo margarine
Vanilla
Nutmeg
Moisten bread with milk. Mix well together and bake in moderate oven until firm. Serve warm with milk or cream.
PEANUT-BUTTER CRISPS
Recipe from Kathy Parker
compliments of
STEW-POT FAVORITES OF
ZELLWOOD
Woman's Society of Christian
Service, Zellwood, Florida
3 cups Rice Krispies
1 cup salted peanuts
1/2 cup sugar
1/2 cup white corn syrup
1/2 cup peanut butter
1/2 teaspoon vanilla
Mix Rice Krispies and peanuts in bowl; set aside. Combine sugar and corn syrup. Cook, stirring constantly until mixture comes to a full rolling boil. Remove from heat. Stir in peanut butter and vanilla. Immediately pour hot syrup over Rice Krispies mixture, stirring gently to coat. Pat it evenly into buttered 8 x 8 x 2-inch pan. Cool and cut in 2-inch bars. Makes 16.
CRYSTALLIZED TOMATO PICKLES
Recipe from STEW-POT
FAVORITES OF ZELLWOOD
Woman's Society of Christian
Service, Zellwood, Florida
7 pounds green tomatoes
3 cups slack lime
Soak sliced tomatoes in two gallons of water with 3 cups slack lime for 24 hours. Rinse them good. Soak in 2 gallons of water with 4 ounces alum for 24 hours. Rinse. Soak in 2 gallons of water with 5-cent box of giner for 6 hours, then soak for 3 hours in 2 quarts of vinegar with 5 pounds sugar.
Add cinnamon and cloves or spice and boil one hour. It may take more vinegar.