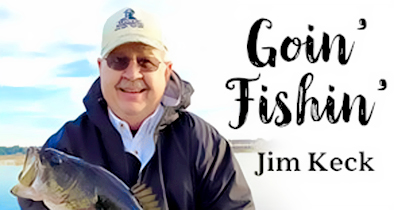 Hello Folks,
Summer has arrived and if you haven't been outside, it's hot. It's gonna be a hot one this summer but, hey, what's new, right? We know it's gonna be hot and that's why we live in Florida. We make it back up in the winter months.
Hopefully, we will get some rain this week. Our bodies of water are pretty low, especially the St. Johns River. Lake Monroe is low, but some folks are still catchin' plenty of bluegills in the lake. Kyle at Bitter's Bait and Tackle reports that folks are buyin' plenty of red worms and goin' fishin' for bluegills. The bass fishin' hasn't been too bad either in most of the lakes in our area. Lots of folks are fishin' our local lakes with shiners and catchin' a few early in the mornin' or late in the afternoon.
Kyle reports that the bass are bitin' on the Harris Chain and folks are catchin' their bass around the bluegill beds. Lake Kissimmee has been producin' some nice stringers of bass lately. Folks are gettin' on the water at first light and takin' advantage of the mornin' bite. Top-water baits or a buzz-baits will get their attention. Once the mornin' bite is over, you need to move to deeper water and fish the submerged hydrilla beds and eel-grass beds. The bass will also move into the pad fields to be in the shade durin' the day when the sun gets high in the sky.
Kyle also reports folks catchin' some bass in the Maitland Chain on shiners. Folks are free-linin' shiners over the submerged hydrilla and eel-grass beds and they are catchin' some nice bass. The bass fishin' on the Butler Chain has good for numbers these past few weeks. Folks are fishin' off shore around the hydrilla beds and pepper grass patches in Lake Butler. John's Lake has been a little slow durin' the day, but the bass fishin' has been better at night.
I wanted to give a shout out to Eric Panzironi of Longwood. Eric is fishin' the MLF Tackle Warehouse Invitationals this year. Eric fished the Potomac River Invitational this past week and finished in third place. There were 150 anglers in the tournament and Eric had a great finish. Eric reported that he found a stretch of milfoil grass in practice. He fished that stretch every day and never seen another competitor the whole tournament. Eric caught most of his bass on a chatter-bait. He said he missed a few but, as Eric says, that's fishin'. Oh, by the way, Eric missed second place by just one ounce. Eric had a great tournament and he is very happy to have the finish he had. Again, congrats to Eric on his third-place finish.
Well, folks that's it for this week. I hope you get a chance to get on the water and do some fishin' this week.
Tip of the week: go fishin'.
Save a few and good luck!