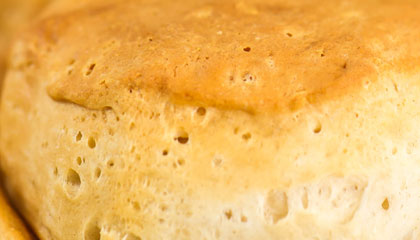 The red, blue and other beautifully bright-colored covers of a lot of Apopka-area cookbooks scattered across a large desk are brightening a drizzly and rather dreary gray February day's weather outside the windows on a Florida-style wintry Monday afternoon on which this week's Kitchen Kapers is being written.
Favorites for all Seasons, our local Church of the Holy Spirit's cookbook, has a cheerful bright red cover framing an artful picture depicting red tomatoes, purple onion, orange carrot and a leafy green cabbage.
That joyful cover art cheers up this day's gloomy gray weather with its colorfulness even before the book is opened and its great recipes once again are happily re-discovered another new day.
Ditto for Episcopal Church of the Holy Spirit's A Harvest of Recipes, the local Calvary Church of the Nazarene's brown-and-tan checkerboard cover of its cookbook with a red-green-orange-art cover depicting a very artful collection of a beet, sliced red-onion, carrot, two red tomatoes with some stem-green, and a big emerald-green leafy vegetable suggesting maybe a very nice cabbage or other green-hued leafy vegetable.
Another cookbook's title, Home Sweet Habitat, written in white ink on the royal-blue simple but classical cover of Habitat for Humanity's thick-paged Home Sweet Habitat is a standout drawing attention even from its place across the room on the bookshelf among so very many community cookbooks.
First United Methodist Church of Apopka's cookbook Feeding The Flock's whimsically colorful cover art depicting a very happy-faced mother hen carrying a neat hand basket which is holding a very contented tiny chick, with her other baby chick toddling or flapping alongside her has to be the most eye-catching of our local cookbooks' cover art. The cookbook's title explains the name. It has great recipes as well, as do all our local cookbooks.
The cover art on New Vision Community Church's cookbook, Feeding The Flock, is a sweet artful scene depicting an old-fashioned straw-hats-wearing farm couple feeding their flock of hens and chickens.
First Baptist Church of Apopka's cookbook entitled Taste & See has a very eye-catching depiction of a cornucopia full of and spilling out a plentiful farm harvest including varied fresh field crops including corn, squash, pumpkin, apples, pears and squash.
Additional detailed depictions of more of the Apopka community's longtime production of many local cookbooks will be included in some future columns.
Enjoy your Apopka neighbors' favorite and best recipes below from a few of those Apopka community cookbooks as can fit into this week's column and more in future weeks.
CAROL SLIMAN'S 
FAT-FREE CARROT MUFFINS
Recipe from Errol Country Club's Errol Membership Recipes
2-1/4 cups all-purpose flour
1/2 cup sugar
1 teaspoon ground cinnamon
1 teaspoon salt
1 teaspoon baking soda
1/2 teaspoon baking powder
1/4 teaspoon ground ginger
3 medium-size carrots, finely shredded (1-1/2 cups)
1 (8-ounce) container vanilla non-fat yogurt
1/2 cup frozen no-fat, no cholesterol egg substitute, thawed
1/2 cup unsweetened applesauce
1/2 cup dark seedless raisins
1/3 cup packed light brown sugar
1 teaspoon vanilla extract
1 teaspoon confectioner's sugar
About one hour before serving or early in day, preheat oven to 350 degrees. Spray eight six-ounce brioche pans or jumbo muffin-pan cups (3- x 1-1/2) with non-stick cooking spray. Place the prepared brioche pans or the muffin pans in a 15-1/2 by 10-1/2 inch jelly-roll pan for easier handling.
In medium bowl, combine flour, sugar, cinnamon, salt, baking soda, baking powder and ginger.
In medium bowl, with wire whisk or fork, mix shredded carrots, yogurt, egg substitute, applesauce, raisins, brown sugar and vanilla extract until well-blended. With spoon, stir flour mixture into carrot mixture just until flour is moistened.
Spoon the batter into the prepared brioche pans or the muffin pans. Bake for 30 minutes or until toothpick inserted into center of each muffin comes out clean. Cool carrot muffins in pans on wire racks for 10 minutes. Remove muffins from pans, cool slightly on wire racks. Sprinkle with confectioners' sugar. Recipe makes eight carrot muffins. (Each muffin has about 280 calories, 1 mg cholesterol, 440 mg sodium and zero fat.
ELLEN CARLTON'S 
SKID ROW STROGANOFF
Recipe from 
New Vision Community Church's Feeding The Flock
8 ounces uncooked egg noodles
1 beef bouillon cube
1 garlic clove, minced
1/3 cup onion, chopped
2 tablespoons cooking oil
1 pound ground beef
2 tablespoons flour
2 teaspoons salt
1/2 teaspoon paprika
2 (3-ounce) cans mushrooms
1 can cream of chicken soup, undiluted
1 cup commercial sour cream
Chopped parsley
Cook noodles in water with bouillon cube. Drain. Brown the garlic, onion and crumbled beef in oil. Add the flour, salt, paprika and mushrooms. Stir and cook for five minutes. Add soup and simmer below boiling point for 10 minutes. Stir in sour cream, keeping heat low so it won't curdle, until heated through. Serve over the cooked noodles and sprinkle parsley around it.
GEORGE LaPIERRE'S 
CLASSY CHICKEN DINNER
Recipe from 
New Vision Community Church's Feeding The Flock
1 package chipped beef
4 chicken breasts, skinless and boneless
1 can cream of mushroom soup
4 medium potatoes
3 carrots
Salt and pepper (amounts to your taste)
Line crockpot with chipped beef slices. Cut chicken, potatoes and carrots into bite-size chunks. Place in crockpot. Add salt and pepper. Pour soup over and cook on low for six to eight hours.
GEORGE LaPIERRE'S 
SPAGHETTI PIZZA
Recipe from 
New Vision Community Church's Feeding The Flock
1/2 box spaghetti
1-1/2 pounds ground beef
1 small onion, chopped
1 egg
3/4 cup grated parmesan or Romano cheese
1 large jar Prego spaghetti sauce with mushrooms
1 (8-ounce) package shredded Mozzarella cheese
Cook spaghetti according to directions on box and set aside. Brown the ground beef and onion and drain, then spread the beef and onion mixture in bottom of a casserole dish.
Mix egg and Parmesan cheese to make a paste, then stir the paste over the beef mixture. Pour the spaghetti sauce over the spaghetti mixture. Bake at 350 degrees until bubbly. Remove from oven and sprinkle mozzarella cheese on top. Return to oven until cheese is melted and slightly brown. Let stand for 10-15 minutes before cutting.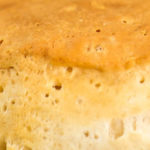 LORETTA SNIDER'S 
CHEESE-GARLIC BISCUITS
2 cups Bisquick baking mix
2/3 cup milk
1/2 cup shredded Cheddar cheese
1/2 cup butter or margarine, melted
1/4 teaspoon garlic powder
Heat oven to 450 degrees. Mix together the Bisquick baking mix, milk and the shredded Cheddar cheese until a soft dough forms. Beat for 30 seconds. Drop dough by spoonful onto an ungreased cooking sheet. Bake for 8-10 minutes or until golden brown. Mix butter and garlic powder. Brush this mixture over warm biscuits before removing them from cooking sheet. Serve warm. Recipe makes 12 servings.