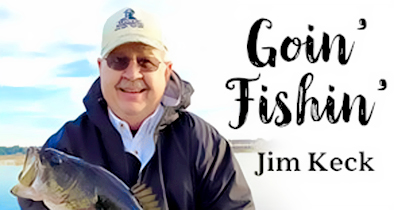 Hello Folks,
I hope everyone had a great Easter weekend and you got a chance to do some fishin'. The panfish are bitin' in Lake Monroe, Lake Jesup, and the St. Johns River.
Kyle at Bitter's Bait and Tackle reports that folks are catchin' some big bluegills and shellcrackers on red worms. Kyle reports that some anglers are usin' 4 to 5 boxes of red worms on each trip. If you don't have a boat, that's alright because some folks are fishin' off the seawall in Sanford and catchin' 'em there as well. So, get you some red worms and go fishin'.
This would be a good time to take the family fishin' after the kids get their homework done. The bass fishin' has been doin' pretty good in most of the local lakes. Kyle reports that they are sellin' lots of shiners and folks are fishin' from the bank and catchin' some nice bass. Of course, you can catch some bass on shiners in the lake as well. You need to fish your shiners along the shoreline cover like reeds, grass-lines, and lily pads. 
The bass fishin' has been pretty good on the Harris Chain if you can find a spot to get out of the wind. The wind has been blowin' like crazy and it makes for a long day on the water. A little wind is good for bass fishin' but when it blows too much, it makes it difficult to fish.
Kyle reports that you can catch some nice bass in Lake Dora and Lake Eustis. He fished a small club tournament over the weekend and the fish were bitin' good. It took five bass that weighted a little over 15 lbs. total to win. The big bass of the day was a little over 6 lbs. Most of the bass are bein' caught on a variety of lures. Plastic worms, slow-sinkin' Senko-type baits, top-water bait, and lipless crank-baits have been workin' best.
John's Lake on the west side of Winter Garden has been really good for numbers of bass. Folks are catchin' numbers of bass on a variety of baits. Plastic worms, and slow-sinkin' Senko-type baits have been workin' the best. Also, keep an eye out for schoolers as well. Keep a lipless crank-bait or a noisy top-water bait tied on to one of your rods in case they start schoolin' around the boat. You won't have enough time to get a lure tied on because the bass usually don't school that long and you want to be ready when they do decide to feed on the bait-fish.
I also want to remind you that there are still a lot of boat ramps that are closed. So, make sure you check to see which ramps are open to the public before you go fishin'. You can check the website of the cities and counties or the FWC's website for ramps that are open or closed.
Hopefully, we will get some rain this week and the fishin' continues to be good. See ya next week. 
Tip of the week: big panfish.
Save a few and good luck!