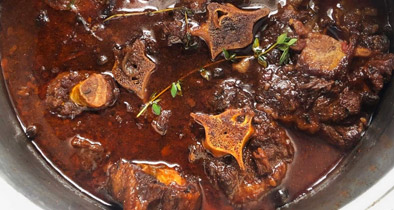 Monday is Martin Luther King Day. In honor of this beloved leader of our American Civil Rights movement, we will highlight one of the favorites of Dr. Martin Luther King, Jr. according to Chef Alexander Smalls in his book titled Meals Music and Muses, wherein he says this was Dr. King's favorite Southern pan-fried chicken. It takes 2 hours for marinating the chicken in buttermilk, garlic powder, onion powder, cayenne pepper and sweet paprika. Chef Smalls says that the origins of fried chicken come from a combination of West African batter frying in palm oil and Scottish flour frying in animal fat, and that is how we arrived at the recipe for fried chicken that is prevalent today. Fried chicken was a Southern dish that traveled from the African American communities to main street white America.
Patrick Connelly's Beer Batter for Fish makes me want to go immediately from work and procure some very fresh fish, preferably catfish. But just about any fresh fish would be good prepared this way. The recipe comes from Treasures and Pleasures, that most valuable reference book published by the 1990 Presbyterian Women of First Presbyterian Church of Apopka
Oxtail soup from What's Cookin' (published many years ago by The Apopka Woman's Club), may leave you scratching your head wondering, "Where in the world can I find oxtails?" Oxtail, according to the authorities, is the meat cut from the cattle's tail, which is cut and skinned, and then cut into smaller pieces. Oxtail has a rich gelatin content which makes it suitable for braising and stews. So, just go and ask your butcher for oxtails which he can probably find for you, even as a special order. Or you can substitute by using neck bones which are much more affordable.
Nancy Thomas, a long-time reader, shares her cole slaw. She puts chopped salted peanuts in the slaw. She says she learned this trick from her dad, a good ole' Georgia boy.
As you may recall, our beloved Miz Belle Gilliam loaned us her treasured cookbook, The Progressive Farmer's SOUTHERN Cookbook, so we could share some of the recipes with you. This is one of many. Lemon refrigerator cookies will prove to be simple and quick. Get the dough ready and, with three or four big cookie sheets, you can have your own little assembly line and get the cookies baked in very little time. This recipe yields 12 dozen cookies.
Diane Bunnell's Cone Cup Cakes recipe, from Northside Baptist's Cookbook, is simple and quick, and the kids would love doing it. Made with a cake mix, frosting, and ice cream cones, the cupcakes are baked according to directions on the box.
CHEF ALEXANDER SMALL'S
FRIED CHICKEN
Excerpted from Book titled
Meals Music and Muses
Instructions:
2 each 3-pound chickens cut into legs, thighs, breasts, and wings
For marinade:
2 cups buttermilk
1 tablespoon garlic powder
1 tablespoon onion powder
1 tablespoon cayenne pepper
1 teaspoon sweet paprika
Salt
Pepper
For frying:
Peanut oil, canola oil, or vegetable oil
3-1/2 cups all-purpose flour
Salt
Pepper
Place prepared chicken pieces in large bowl. Add buttermilk, garlic powder, onion powder, cayenne, paprika, 1/2 teaspoon salt, and 1/4 teaspoon black papper. Toss with your hands and combine until coated. Cover and chill in the refrigerator for at least 2 hours or overnight.
Frying:
Remove marinated chicken from the refrigerator to come to room temperature while gathering the remaining ingredients. Fill a large cast-iron skillet with enough oil to come halfway up the sides. Heat over medium-high heat to 350 degrees Fahrenheit. Add the flour in a large bowl and season with 1/4 teaspoon each of salt and pepper. Whisk to combine.
Dredge the chicken pieces in the seasoned flour, shaking off any excess. Once the oil has reached the right temperature, working in batches to avoid crowding the skillet, place the floured chicken in the hot oil and fry until golden brown on the bottom, 8 to 10 minutes.
Turn the pieces carefully and fry until golden brown on the second side and cooked through, 5 to 6 minutes. Larger pieces may need a few more minutes of cooking time. Drain on a crumpled brown paper bag, paper towels or rack. Serve immediately.
PATRICK CONNELLY'S
BEER BATTER FOR FISH
from Treasures and Pleasures,
1990 Presbyterian Women
First Presbyterian Church
of Apopka
1 cup all-purpose flour
12 ounces light beer
1 teaspoon salt
1 teaspoon paprika
Lime juice
Sift 1 cup all-purpose flour into 12 ounces of light beer. Add 1 teaspoon salt and 1 teaspoon paprika. Mix with eggbeater. Soak skinned fillets of fish in lime juice, roll in flour, dip in batter, then place fish in preheated vegetable oil at 350 degrees. Cook until fish floats to top of cooker and is golden brown.
NOTE: The batter sticks to the fish better if covered and cooled in refrigerator. Mix batter with eggbeater again just prior to dipping fish.
ISABELL B. DEDRICK'S
OXTAIL SOUP
Recipe from The Apopka Woman's Club, Apopka, Florida
What's Cookin'
1-1/2 pound oxtails
1/2 cup diced celery
1/4 cup diced onion
1 teaspoon salt
1/4 teaspoon pepper
Pinch of parsley
Last:
1 package frozen mixed vegetables
2 cups tomato juice
Cover with cold water and simmer first six ingredients in covered pan for 1-1/2 hours. Cool and strain. Put in refrigerator until fat can be skimmed from the top. Three-quarters of an hour before serving, reheat and add 1 package of frozen mixed vegetables and 2 cups of tomato juice.
NANCY THOMAS' COLE SLAW
Contributed by Reader of
The Apopka Chief
1 large head cabbage, washed and drained, quartered
3 large carrots, peeled and grated
1/4 cup Vidalia onion, diced small
3 ribs celery, washed, diced small
2/3 cup salted peanuts, chopped
Granny Smith apple, peeled and chopped small
Slice the cabbage finely with sharp knife and cutting board, then cross-chop. Alternately, you can use food processor. Make sure the cabbage has drained well so the coleslaw isn't watery.
Put peanuts in Ziplok and, on hard surface, chop into small pieces with back of heavy knife. Fold the above ingredients together. Then mix in the dressing (see below). Chill and serve. You can make an hour or two ahead of time to allow the flavors to meld together.
Dressing:
3/4 cup sour cream
3/4 cup mayonnaise
1/4 cup apple cider vinegar
1/4 cup apple juice
3/4 cup brown sugar
1/2 teaspoon dry mustard, ground
1/2 teaspoon celery seed
1/2 teaspoon All-purpose seasoning (No-Salt Seasoning works well)
Salt to taste
Pepper to taste
Mix the first four dressing ingredients into a soupy mixture. Mix the next six dry ingredients together and blend into dressing. Fold the dressing into the chopped vegetable mixture.
LEMON REFRIGERATOR COOKIES
Recipe from The Progressive
Farmer's SOUTHERN Cookbook
1 cup butter or margarine
1/2 cup dark brown sugar
2 eggs
Grated rind of 1 lemon
2 tablespoons lemon juice
1 teaspoon vanilla
2-3/4 cups flour, sifted
1/4 teaspoon soda
1/4 teaspoon salt
1/2 cup pecans, finely chopped
1 cup semi-sweet chocolate morsels
Cream butter or margarine and brown sugar until smooth. Then add eggs one at a time and beat well after each addition. Stir in grated lemon rind, lemon juice, and vanilla. Add sifted dry ingredients, nuts, and chocolate. Form into two 12-inch rolls 1-1/2 inches in diameter. Chill in waxed paper.
When chilled, slice thin and place on ungreased cookie sheets. Bake at 375 degrees Fahrenheit for          minutes. Yield: 12 dozen.
DIANE BUNNELL'S
CONE CUP CAKES
Northside Baptist Church
1 box cake mix
24 flat-bottom ice cream cones
1 can frosting or your favorite homemade frosting
Make cake mix following directions on package. Fill cones half full with cake mix. Place cones in cupcake baking pan. Bake following directions on the box for baking cupcakes. When cupcakes are cool, frost.