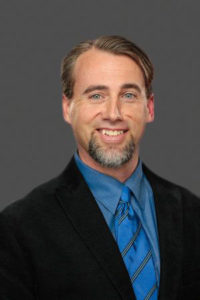 As a licensed podiatrist in Apopka, Orlando Foot & Ankle Clinic believes their patients deserve to have the information needed to make good choices about their foot and ankle care.
Dr. Childs takes pride in providing his patients with the highest quality of care available. Whatever your foot and ankle trouble, they will work together to find the answers that will comfort you and bring you relief. They take pride in providing you with a comfortable office experience. Their experienced staff is friendly and will ensure a pleasant visit.
Orlando Foot & Ankle Clinic's Apopka office is located at 202 N. Park Avenue, Suite 500. Dr. Childs and the Orlando Foot & Ankle Clinic have been serving the Apopka area since 2001. Dr. Childs offers solutions for a wide variety of conditions such as in-grown toenails and fungus. Plantar fasciitis or heel spur syndrome can grow behind or under the heel bone, and Dr. Childs can relieve the spurs quickly and easily, usually without surgery.
Orlando Foot & Ankle Clinic uses custom orthotics, medication, or physical therapy to help you walk comfortably again. They also offer state-of-the-art minimally invasive radiofrequency TOPAZ treatments to successfully treat this condition. Bunions and Hammertoes left untreated can severely affect walking and balance, especially in older patients.
Corns and calluses, warts, and Morton's Neuroma are common foot problems associated with pain, swelling, and/or inflammation of a nerve, usually at the ball of the foot. Orlando Foot & Ankle Clinic has many effective treatments to combat all of these.
Children's foot care needs early correction, and prevention is a key to healthy feet. Dr. Childs has special conservative and, if needed, surgical options for flat feet, toeing in, and toeing out.
Senior foot care is essential! As you get older, your feet require extra care. No matter what your concern, you can trust Orlando Foot & Ankle Clinic's advanced methods, conservative treatment approach, and compassionate understanding to get you back to your active lifestyle. Every diabetic should visit a podiatrist regularly. Without careful monitoring, even the smallest injury can become critical. Dr. Childs is authorized to fit and dispense diabetic shoes in the office.
Sometimes, due to serious accident or injury, Dr. Childs is called upon to reconstruct parts of the foot and ankle. If this is ever the case for you or a loved one, please know that you are in good hands.
Dr. Childs looks forward to making many more long-term relationships in the Apopka area. He has always appreciated the hospitality of the people and the natural charm of Apopka. In fact, Dr. Childs has made his home here in Apopka and looks forward to serving the community for many more years to come.
Orlando Foot & Ankle Clinic is located at 202 N. Park Avenue, Suite 500, across from the former location of Florida Hospital Apopka. For more information, call their office at 407-423-1234.
Advertisement