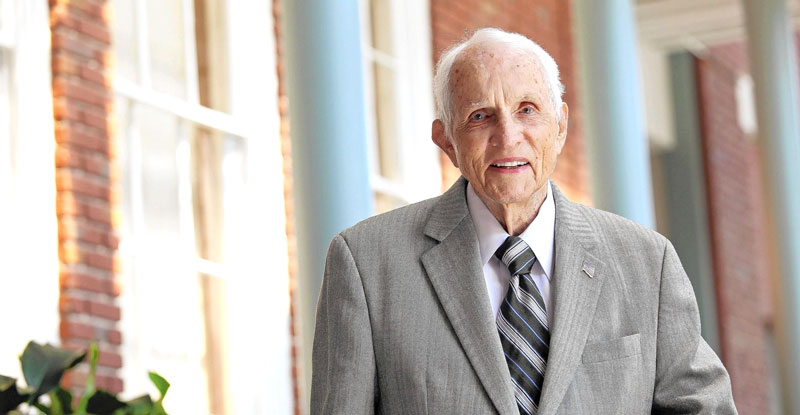 The first John Land Apopka Community Trust Legacy Gala will be held Thursday, October 25, at Highland Manor, 604 E. Main St., Apopka. The fundraiser gala will be held at Highland Manor, 604 E. Main St., Apopka.
A social hour will be held from 6-7 p.m. followed by dinner at 7 p.m. A silent auction will be held during the social hour.
Guest speakers will be Apopka High School football coach Rick Darlington and Orange County Mayor Teresa Jacobs.
The Trust was created in 2013 for the purpose of creating a fund that, over time, could grow while at the same time fulfill a variety of charitable and social needs within the Apopka community. A group of about 35 community leaders from various groups, including several from the city and Apopka-based clubs and service organizations came together to hear about the Apopka Community Trust. The Trust began with seed money of $200,000 that was approved by City Council. More than $100,000 has been donated back into service organizations and assisted with special youth sports, various school programs, and community events.
"The mission of the John Land Apopka Community Trust, Inc., is to carry on the legacy of a man who believed in the power of community," said John Ricketson, president of the Trust board and publisher of The Apopka Chief.
"Apopka is truly a great city, and the greatest asset to this city are its citizens. The Trust was founded on the principle of believing that Apopka's citizens are strong, diverse, and unified in care for one another. The Trust will serve its citizens through philanthropic funding and encouragement, to promote scholastic achievement through scholarships and sponsorship, to support city and community betterment, and to help worthwhile charitable needs."
Patterned after a similarly named group in Mount Dora and other area communities, the Apopka Community Trust raises money through various means for virtually anything that the board thinks is good for the community. The Trust is a 501(3)(c), allowing for tax advantages for donations.
Sponsorship tables for the gala are available and will help the Trust continue to raise funds for its philanthropic efforts.
Individual gala tickets are available at The Apopka Chief office, 400 N. Park Ave., and the Apopka Area Chamber of Commerce office, 180 E. Main St. Single ticket pricing is $100 and may also be purchased at ApopkaCommunityTrust.com through EventBrite.
Tickets will be available until Friday, October 19, at noon.
"We're encouraging people to purchase their tickets now, as seats are limited," Ricketson said. "This is an outstanding occasion to support the Trust as individuals or position your company as a community-minded business."
For more information, call Ricketson or Jackie Trefcer at 407-886-2777.