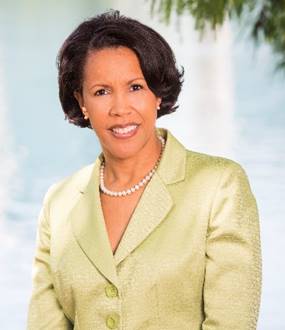 President Barack Obama appointed OCPS Superintendent Dr. Barbara Jenkins to a key administration post, according to a Thursday, January 5, White House press announcement.
Jenkins was tapped to be a member of the Board of Directors of the National Board for Education Sciences. She joins 12 other leaders in their fields to be appointed to key administration posts, by and with advice and consent of the Senate.
"These fine public servants bring a depth of experience and tremendous dedication to their important roles. I know they will serve the American people well," said Obama in the White House press statement.
The overall mission of the National Board of Education Sciences is to advise and direct the Institute of Education Sciences (IES) in expanding fundamental knowledge and understanding of education.
The IES has a goal of providing education leaders and practitioners, parents and students, researchers, and the general public with unbiased, reliable, and useful information about the condition and progress of education in the United States; about education policies, programs, and practices that support learning and improve academic achievement, and access to educational opportunities for all students, according to a Friday, January 6, OCPS press release.
Jenkins is one of four superintendents nationwide to be named a finalist for the 2017 AASA National Superintendent of the Year to be announced in March. She was recently named the 2017 Florida Superintendent of the Year.
For updates on OCPS and other school happenings in the Apopka area, visit The Apopka Chief online or pick up the latest issue at local vendors.