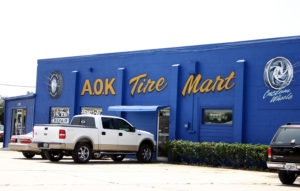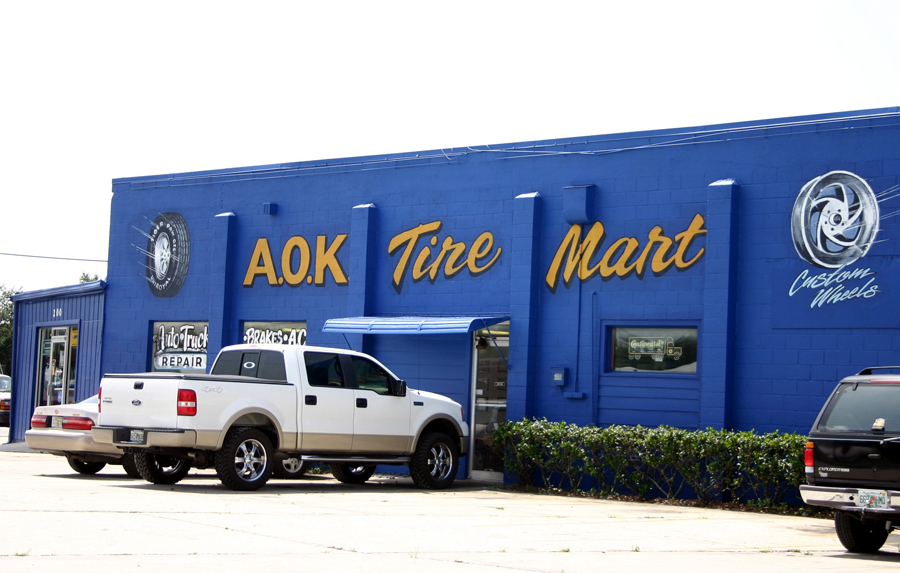 The team at A.O.K. Tire Mart wants to make sure your family outings are safe ones.
Make sure your vehicle is prepared for the busy roads by outfitting your vehicle with new, durable tires. Stop in at A.O.K. Tire Mart today for your free safety inspection, where the professionals will make sure your tires have good tread and that they will keep you and your family safe.
The tire professionals at A.O.K. Tire Mart can assist you with the important tasks of purchasing the right tires and sustaining proper maintenance. 
A.O.K. Tire Mart offers so much more than their name would lend people to believe. Specializing in the retail and commercial end of new and used tires, they are also experts in all types of tire repairs.
They offer the finest in tire products. Uniroyal has been serving Americans since 1892 and continues to make high-quality, durable car and truck tires that drivers can afford. Michelin is also a leader in the industry, committed to improving the transportation of people and goods around the world, making roads safer, and reducing impact on the environment. General and BF Goodrich tires both offer tires for your tuner, sports car, passenger car, family SUV, sport truck, pickup truck, or off-road vehicle, with many options to fit your needs. They even offer 24-hour roadside assistance for your convenience. Now that's customer service!
A.O.K. Tire Mart also offers a wide assortment of custom wheels and custom dual exhaust systems for the customers who want that extra special feature added.
If you're looking for any type of tire, from lawn mower or wheelbarrow tires to heavy equipment or semi tractor-trailer tires, you will find the proficient staff at A.O.K. Tire Mart more than ready to assist you with them.
A.O.K. Tire Mart is Apopka's choice for knowledgeable personnel and the best quality products for all your vehicles. They have been successfully serving Apopka and surrounding communities since 1988.
A.O.K. Tire Mart is a family-owned and operated business, with owner Don Williams personally overseeing the company's daily operations. Using his 'hands on' approach to make sure that each and every customer is handled with complete honesty, he gives the best service at the most competitive prices available in the area.
Service is important to the staff at A.O.K. Tire Mart. When you combine these positive aspects of A.O.K. Tire Mart, you can see why their many long-standing customers keep coming back.
When you arrive at A.O.K. Tire Mart their sales associate, Jimmy Motes, will greet you. His knowledge of automotive care will set A.O.K. Tire Mart apart from other automotive repair businesses. A.O.K. Tire Mart also works with commercial and/or fleet vehicles. Josh Fillyaw is the commercial sales representative and dispatcher for the service fleet and he will be glad to help you with any services that are needed.
A.O.K. Tire Mart is a complete car care center, offering all types of minor or major mechanical repairs. They specialize in auto and diesel engine repairs, mufflers, A/C repairs, transmission service, tune-ups, oil changes, brakes, shocks, and alignments.
Remember, the next time you need your vehicle serviced in any way, stop in and see for yourself why A.O.K. Tire Mart is leading the way in automotive service. They are open six days a week for your convenience. Their hours are Monday through Friday, from 8 a.m. to 5:30 p.m., and Saturday, from 8 a.m. to noon. A.O.K. Tire Mart is conveniently located at 200 W. Main Street, Apopka, or call 407-889-7074 for more information. You can also visit them at aoktiremart.net or on Facebook.
Advertisement