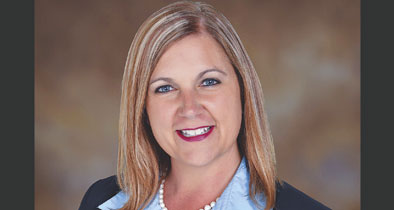 Before the new school year kicks off, the Lovell Elementary School community
will be able to first meet new Principal Sarasty and new Assistant Principal Luz Hale on Wednesday, July 10, at "Meet Your Principal, Meet Your AP." There, families can take part in fun activities, and enjoy popcorn and snow cones.
"(It's) giving them a chance to see us in a casual environment before they see us in the classroom," Sarasty said. "(It's) really getting to know the students and the families and building that relationship with them prior to having to make a phone call on discipline or an academic (issue) or any of that. (We're) just really trying to build that home-to-school relationship where parents feel welcome, students feel welcome, and students take ownership and pride in their building (and) pride in their school."
Orange County Public Schools Superintendent Dr. Barbara Jenkins introduced Sarasty
as the new Lovell principal at the May 28 School Board meeting in downtown Orlando. Sarasty replaces Oscar Aguirre.
The 2019-2020 school year begins Monday, August 12, with teachers reporting a week prior.
Sarasty is a 20-year OCPS employee. Throughout the years, she held various positions as an elementary school teacher, K-5 reading coach, instructional resource teacher, and senior administrator. She was senior administrator for North Learning Community from 2017 until her appointment as Lovell principal.
In late 2018, Sarasty served as acting principal of Lakeville Elementary School, where she built relationships with teachers and students, visited classrooms and assisted classes with whatever task they did. Sarasty said she would inject that experience into her role as Lovell Elementary principal.
Read more about Principal Melissa Sarasty on page 1A of the Friday, July 5 edition of The Apopka Chief. Subscribe today!