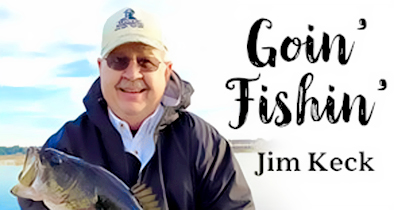 Hello Folks,
I hope you are havin' a great week and you are enjoyin' the cooler weather that came to town this week. I woke up Tuesday mornin' and went outside to get the paper and it felt great. My wife likes it, too, and she hopes it lasts at least until Thanksgivin'.
Rick and I got a chance to get on the water early this week and did a little fishin'. We watched the cold front move through and slow down the fishin'. We started off good but then it really slowed down after the cold front moved through. Once the sun came out later in the day, the fishin' picked up and got a little bit better in the afternoon. We didn't catch a lot of fish but Rick did catch a nice 4.8 pounder. We caught our bass on Senko-type baits, plastic worms, and by flippin' a Bitter's BFM bait.
The fishin' on the Harris Chain has been pretty good as of late. Kyle at Bitter's Bait and Tackle reports some nice stringers of bass bein' caught durin' local tournaments. Kyle reports that folks are startin' to catch some specks in Lake Monroe driftin' open water with minners. The specks are still bitin' in Lake Jesup as well. Most of the specks that are bein' caught in Lake Jesup are still under the State Road 417 bridge.
Kyle also reports that a lot of folks are fishin' for specks in John's Lake on the west side of town. Most of the anglers are driftin' open water with minners. The bass fishin' on John's Lake has been pretty good, too. Kyle and his fishin' partner, Price, better known as Cricket, won their club tournament on John's Lake last week. They weighed in five bass that weighed a little over 16 lbs. total. Congrats, guys, on your win.
The bass fishin' on the Butler Chain is startin' to pick up a little. Kyle reports that you can catch plenty of small bass but the bigger bass are a little harder to catch right now.
The fishin' on West Lake Toho is producin' some nice bass on shiners. Mark at Big Toho Bait and Tackle reports that most of the bass are bein' caught on shiners. You can catch some nice bass on shiners fished out from the Kissimmee grass points. If you don't want to fish with shiners, try fishin' top-water baits early in the mornin' at first light. The top-water bite is usually over by 9 a.m., so you need to get on the water at first light to take advantage of that early-mornin' bite.
Well, that's it for this week. I hope you enjoy the cooler weather and you get a chance to get on the water and do some fishin.' See ya next week.
Tip of the week: cooler weather.
Save a few and good luck!