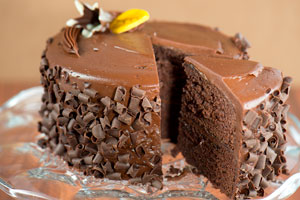 Former First Lady Rosalynn Carter shares her Chicken and Rice Casserole with us through Plains Pot Pourri, from the kind folks of Plains, Georgia.
Kathy Walker's Pasta Fagioli is the most wonderful soup in the world. We found this recipe in New Vision Community Church's Feeding the Flock. Thank you, New Vision.
Also from Feeding the Flock is Renee Tyler's Spicy Lentils.
Preserving the Big Potato brings Breakfast Potatoes from Eugene Schlienger to us, and we certainly thank them for all their lovely recipes.
Carrot-raisin salad is from the The Progressive Farmer SOUTHERN Cookbook. This recipe is simple… and simply wonderful. This is one of the recipes we found in this lovely cookbook loaned to us by Miz Belle Gilliam. We love that lady!
Potato Rolls are the gem of Mary Wise who shared them with Plains Pot Pourri, a cookbook that was shared with us by a beloved reader of this newspaper who was originally from the town of Plains, Georgia.
Terry Shafar's Deep Dark Chocolate Cake… goodness, gracious. What a delicious treat for those of us who LOVE chocolate! The recipe is printed in New Vision Community Church's Feeding the Flock. 
ROSALYNN CARTER'S
CHICKEN AND RICE CASSEROLE
Recipe from Food Favorites of Plains, Georgia Plains Pot Pourri
1 chicken, cut up and seasoned
1/2 stick butter
1 4-ounce can mushrooms, drained (save liquid)
4 large onions
2 chicken bouillon cubes
1 cup uncooked rice (do not use Minute Rice)
Melt butter in casserole. Place chicken in layers with onions and mushrooms. Bake covered for 1-1/2 hours at 350 degrees.
Remove chicken from oven, add enough boiling water to mushroom liquid to make 4-1/2 cups of broth in casserole. Dissolve bouillon cubes in broth. Add rice, replace chicken into casserole and bake for 1 hour at 350 degrees.
KATHY WALKER'S PASTA FAGIOLI
Recipe from New Vision Community Church's Feeding the Flock
1-1/2 pound ground beef
3 teaspoons oil
6 ounces onion, chopped
7 ounces carrots, slivered
7 ounces celery, diced
1 24-ounce can diced tomatoes
1 cup red kidney beans (cooked)
1 cup white kidney beans (cooked)
44 ounces beef stock
1-1/2 tablespoon oregano
1-1/2 teaspoon pepper
2-1/2 teaspoon parsley (fresh, chopped)
3/4 teaspoon Tabasco sauce
24 ounces spaghetti sauce
4 ounces pasta shells (any kind)
Saute beef in oil in 4-1/2 quart pot until beef starts to brown. Add onions, carrots, celery, and tomatoes. Simmer for ten minutes. Rinse cooked beans, drain, and add to pot. Also, add beef stock, oregano, pepper, parsley, Tabasco sauce, spaghetti sauce and pasta. Simmer until celery and carrots are tender, about 45 minutes. Makes 4-1/2 quarts of soup.
RENEE TYLER'S SPICY LENTILS
Recipe from New Vision Community Church's Feeding the Flock
1 cup dried lentils
1 to 1-1/2 cup water
Small onion, chopped
2 cloves garlic, minced
1 teaspoon Celtic Sea Salt
1 can organic diced tomatoes with green chilies
Put lentils, water, onion, garlic, and salt in medium saucepan and cook on medium heat for 30 minutes. Add tomatoes, reduce heat and simmer for 10 additional minutes.
EUGENE SCHLIENGER'S
BREAKFAST POTATOES
Recipe from Apopka Historical
Society's Preserving the Big Potato – A Collection of Potato Recipes
2-1/2 pounds potatoes, diced
2 ounces roasted garlic and onions, combined
16 ounces white cheddar cheese, shredded
1 quart heavy cream
1 green onion
1/4 ounce seasoning (below)
Preheat oven to 350 degrees. Combine the above ingredients in a large bowl; mix well. Take the mixture and spread it evenly on a baking sheet. Bake for 20-25 minutes or until golden brown. Eight servings.
Seasoning:
1/2 cup kosher salt
1/4 cup celery salt
1/4 cup granulated onion
1 teaspoon black pepper
1 teaspoon white sugar
Combine all ingredients well; store in an airtight container. This is an all-purpose seasoning that can be used for meats, fish, poultry, soups, and stews. Yields 10 ounces.
CARROT-RAISIN SALAD
The Progressive Farmer's
SOUTHERN Cookbook
2 cups grated carrots
1/2 cup raisins
Mayonnaise or salad dressing as needed
Combine grated carrots and raisins and add just enough salad dressing or mayonnaise to moisten. Coconut or drained pineapple cubes may also be added. Yield: 4 servings.
MARY WISE'S POTATO ROLLS
Recipe from Food Favorites of Plains, Georgia Plains Pot Pourri
2 packages dry yeast
4 to 5 cups all purpose flour, divided
2 servings instant mashed potatoes
1 cup milk
1/2 cup sugar
1 tablespoon salt
1/2 cup shortening
2 eggs
In large bowl, stir together yeast and two cups flour.
In saucepan, heat until just barely warm, milk, sugar, salt and shortening, stirring until shortening is dissolved. Add potatoes.
Combine this with the flour and yeast. Add eggs. Beat with mixer three minutes. Stir in the remaining flour, or enough to make soft dough.
Grease dough and place in a well-greased bowl.
Place in refrigerator for one hour until dough has risen twice in bulk.
Make rolls, let rise about two hours.
Bake at 375 degrees. Any remaining dough may be stored for future use.
TERRY SHAFAR'S DEEP DARK CHOCOLATE CAKE
Recipe from New Vision
Community Church's,
Feeding the Flock cookbook
Cake:
2 cups sugar
1-3/4 cup all-purpose flour
3/4 cup Hershey's cocoa
1-1/2 teaspoon baking powder
1-1/2 teaspoon baking soda
1 teaspoon salt
2 eggs
1 cup milk
1/2 cup vegetable oil
2 teaspoons vanilla
1 cup boiling water
  Preheat oven to 350 degrees. Grease two 9-inch round cake pans. In large bowl, combine dry ingredients. Add eggs, milk, oil and vanilla. Beat on medium speed two minutes. Remove mixer and stir in boiling water. Batter will be thin. Pour into prepared pans. Bake 30 to 35 minutes. Cool completely.
Chocolate Butter Cream Frosting:
1/2 cup butter
1/4 cup shortening
1/2 cup cocoa
1 teaspoon vanilla
1 egg
3 cups powdered sugar
1/4 cup milk
1 8-ounce container Cool Whip
Cream together the butter, shortening and cocoa. Blend in vanilla and egg, beating well. Alternately add sugar and milk, beating until smooth after each addition.
Take a cake layer and put it on Saran Wrap. Frost the top of layer and dump it with frosted side down in a trifle bowl.
The layer the plastic was touching will now be on top, and the frosted layer on the bottom. Remove plastic wrap and frost.
Now put half the Cool Whip on top. Next, frost the second layer; put frosted side on top of Cool Whip. Frost top side and finish with remaining Cool Whip on top.