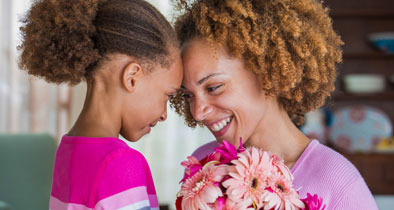 This Sunday is Mothers Day. We have a lot to be thankful for even though, with COVID-19 concerns, everything is different with having to stay apart from our grown children and grandchildren and close friends and other family members. We will celebrate in spite of that!
This week, you have your choice of two sirloin steak recipes, both from Paths of Sunshine Cookbook. The first is Harry's Marinated Sirloin Steak that is for cooking on the grill, and the second is Sirloin Steak Roast for roasting in the oven. Both recipes look simple, and the ingredients in the marinades should tenderize the meat. One ingredient in Harry's recipe calls for "flavor enhancer" which I assume is monosodium glutamate or MSG. You may or may not choose to use it.
Carolyn Booth's cheesy scalloped potatoes from the Apopka Historical Society, Preserving the Big Potato. Carolyn uses raw sliced potatoes that are cooked as they bake in the sauce in the oven. She sometimes adds cooked ham in this dish.
In What's Cookin'? put out by the Apopka Woman's Club, we found Louise Hooper's Brown Rice Casserole. We appreciate these community-minded ladies and are so sorry they had to cancel the Art and Foliage festival this year because of the COVID-19 pandemic. They have put on this spectacular two-day festival every spring since 1961. Next year will be a different story; it will be bigger and better than ever!
We have a recipe from Savannah Style for an especially tasty broccoli salad that includes a sweet and sour sauce, bacon, and raisins. You can make it ahead.
Mary Ann Peery, a member of The Apopka Woman's Club for many years  prior to her passing, and who just happened to be the mother of our editor, John Peery, cooked up a storm for her family. We have found a couple of her recipes in What's Cookin'? Curried Fruit is the one we share with you in recognition of Mothers Day.
Toni LaPierre's Apple Cake is teriffic!  New Vision Community Church's Feeding the Flock has this lovely recipe, and we share it with you as we thank Toni for her generosity.
Jewel Dominick has a wonderful straight-forward recipe for Peach Pie in Plains Pot Pourri. This cookbook was a gift from a friend who was a transplant from Plains.
HARRY'S MARINATED
SIRLOIN STEAK
Recipe from Florida Federation of Garden Clubs, Paths of Sunshine Cookbook
2/3 cup soy sauce
Juice of one lemon
1/2 teaspoon black pepper
1/2 teaspoon dry mustard
1/3 cup red wine
1 tablespoon cooking oil
3/4 teaspoon garlic powder
1-1/2 teaspoons flavor enhancer
1-1/2 inch thick sirloin steak
Mix all ingredients. Place sirloin in plastic bag. Pour marinade over sirloin and seal bag. Place on flat surface. Marinate in refrigerator for 2-1/2 to 3 hours, turning every 30 minutes. Remove steak and grill to your taste. Remove from grill and cut into serving portions.
SIRLOIN STEAK ROAST
Recipe from Florida Federation of Garden Clubs, Paths of Sunshine Cookbook
1 clove garlic
5 to 7 pounds sirloin steak, 4 inches thick, boned and tied
1 cup beef stock
1 cup catsup
1/2 cup steak sauce
1/2 cup Worcestershire sauce
Sliver garlic clove and insert in roast in several places. Sear meat on both sides in roasting pan. Combine remaining ingredients. Pour over roast. Baste the roast several times during cooking in a 375-degree oven for 1 to 1-1/2 hours.
CAROLYN BOOTH'S
CHEESY SCALLOPED POTATOES
Recipe from Apopka Historical
Society Preserving the Big Potato
1/4 cup butter
1/4 cup flour
2 cups milk
1 teaspoon salt
1/2 teaspoon white pepper
5 potatoes, peeled and thinly sliced
2 small onions, thinly sliced and separated (you can use chives instead)
2 cups shredded cheddar cheese
Melt butter and add flour stirring until smooth. Cook one minute, stirring constantly. Gradually add milk and cook over medium heat until thickened. Stir in salt and pepper. Layer the sauce, potatoes, onions, and cheese in a baking dish beginning and ending with sauce. (Reserve some cheese for top to add at end of bake.) Cover and bake at 350 degrees Fahrenheit for 55 to 60 minutes or until tender. Sprinkle with remaining cheese and bake an additional five minutes.
Optional: You can add chopped cooked ham between the layers for a one-dish meal.
LOUISE HOOPER'S
BROWN RICE CASSEROLE
Recipe from The Apopka Woman's Club, What's Cookin'?
1/2 stick butter
1 medium onion, cut finely
1 cup plain rice
1 small can mushrooms
2 cans consommé (beef)
Melt butter, put in chopped onions, then rice. Add other ingredients. Put in greased casserole with a top and bake in oven 1 hour at 250 degrees.
BACON-BROCCOLI TOSS
Recipe from Savannah Style,
a Cookbook by The Junior League of Savannah, Inc.
6 to 8 cups raw broccoli florets (approximately 2 bunches)
1/2 cup raisins (white and/or dark)
10 slices bacon, browned, drained, and crumbled
1 small purple onion, finely chopped (any color will do but purple adds great color)
SAUCE:
1/4 cup vinegar
1/4 cup sugar
1 tablespoon dry mustard
3 tablespoons flour
1/2 cup water
3/4 cup mayonnaise
Mix first five ingredients of sauce and cook slowly over medium heat until thickened. Let cool. Add mayonnaise. Combine broccoli, raisins, bacon, and onion, and mix with sauce. Refrigerate. Toss just before serving.
MARY ANN PEERY'S
CURRIED FRUIT
Recipe from The Apopka Woman's Club WHAT'S COOKIN'?
1 large can pear halves
1 large can pineapple chunks
1 large can peach halves
1/4 cup sliced maraschino cherries
1/3 cup butter
3/4 cup brown sugar, packed
2 teaspoons curry powder
Bananas and nuts, if desired.
Drain fruit well and place in casserole dish. Melt butter. Add brown sugar and curry powder. Mix well and cover fruit with mixture. Bake one hour at 325 degrees F.
TONI LAPIERRE'S APPLE CAKE,
Recipe from New Vision
Community Church's,
Feeding the Flock cookbook
2 tablespoons cinnamon
1/4 cup sugar
4 large tart apples, peeled, sliced or diced
1 cup oil
4 eggs
7 tablespoons orange juice
2-1/2 teaspoons vanilla
3 cups flour
2-1/2 cups sugar
3 teaspoons baking powder
1/2 teaspoon salt
Mix cinnamon and 1/4 cup sugar. Sprinkle over apples and let stand. Grease Bundt pan with Crisco and flour it. Cream the oil, eggs, orange juice and vanilla. In another bowl, sift flour, sugar, baking powder and salt together. Add to liquid mixture and beat some more. Put layer of batter in Bundt cake pan, then a layer of apples. Continue alternating layers, starting and ending with batter. Bake in preheated oven at 350 degrees for 1-1/2 hours.
JEWEL DOMINICK'S PEACH PIE
Recipe from Food Favorites of Plains, Georgia Plains Pot Pourri
1/2 stick (4 ounces) margarine, melted in baking dish
1/2 cup sweet milk
1/2 cup flour (self-rising)
1/2 cup sugar
2 cups sweetened fresh peaches, sliced
Melt the margarine in the baking dish. Mix the milk, flour, and sugar together. Pour over the melted margarine. Pour 2 cups sweetened peaches on top of this mixture and bake 30 minutes at 350 degrees.
Note: If you do not have fresh peaches, you can use frozen peaches, thawed and sweetened if not pre-sweetened.