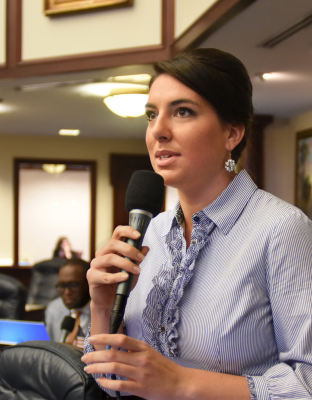 State Rep. Jennifer Sullivan, District 31, will hold office hours at Apopka City Hall Monday, September 26, from 9 a.m. to noon for constituent outreach.
Those wishing to make an appointment may do so by calling Morgan Hatfield at Sullivan's office at 352-742-6275.
For normal assistance, visit or contact the Eustis office located at 2755 South Bay Street, Unit D, Eustis, Monday through Friday from 9 a.m. to 5 p.m.
Sullivan was elected to the Florida House of Representatives in 2014 and was re-elected subsequently. She is the majority deputy whip from 2016 to 2018.
For updates on what local government officials are doing, visit The Apopka Chief website or pick up a copy of the newspaper in locations in and around Apopka.