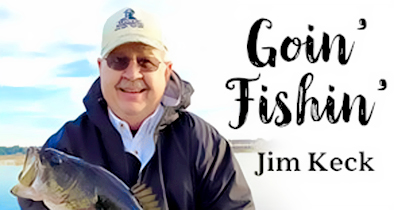 Hello Folks,
Well, it was a little windy over the weekend and that kept some anglers off the water. Hopefully, this week the wind will settle down so we can go fishin' this weekend. We have a full moon this weekend and this would be the weekend to go catch some bluegills.
Kyle was bass fishin' the first of this week and he reports that he saw lots of bluegills on the beds in West Lake, so I'm sure the bluegills will be spawnin' over the weekend. You need some red worms or grass-shrimp to catch 'em.
Kyle reports that the bluegills bite has slowed down in some of the bigger lakes, but they should turn back on this weekend with the full moon. Lake Monroe, Lake Jesup, and Lake Harney bluegill fishin' should be good this weekend.
The bass fishin' has been good most days on the water. Kyle reports folks are catchin' some bass on shiners in our local lakes. Folks are also catchin' some bass in John's Lake and the Butler Chain on shiners. Folks are fishin' the shiners over the top of the submerged eel-grass and hydrilla beds throughout the chain.
Over on the Harris Chain, the bass fishin' has been really good. The American Bass Anglers held its monthly tournament on the Harris Chain over the weekend. There were approximately 56 boats in the tournament. Congrats to Rick Danner from Tavares, who won the tournament. Rick weighed in five bass that hit the scales at a total of 26.61 lbs. Rick also had a 7.25-pound bass in his limit that helped push him to his win. Rick said he mainly fished three lakes – Eustis, Dora, and Beauclair. He caught most of his bass on a white Z-Man Jackhammer ChatterBait. Rick flipped Kissimmee grass in those lakes, as well. Congrats to Daniel Monahan from Melbourne. He weighed in the biggest bass of the tournament which hit the scales at 8.88 lbs.
The bass fishin' on the Butler Chain has been good for numbers of bass caught. As I mentioned, folks are catchin' 'em on shiners and you can also catch 'em on plastic worms and Senko-type baits.
You may find some late spawners in the chain, as well. Please make sure that, if you catch a big female, take a quick picture and release her right there so she can finish spawnin'. She will go right back to her bed and finish what she started.
If the weather holds this weekend, the fishin' should be real good. I hope you get on the water this weekend and catch some fish. See ya next week.
Tip of the week: full moon.
Save a few and good luck!