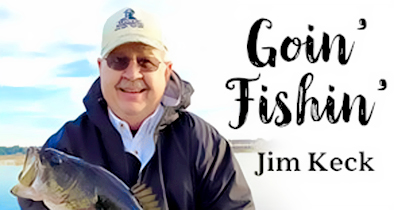 Hello Folks,
I hope you had a great weekend and hopefully you got a chance to do some fishin'.
The fishin' on the Harris Chain has been real good. My fishin' buddy Rich Niles and his cousin Joe Edwards had a great weekend catchin' bass. They fished the Harris Chain on Saturday and caught around 20 bass. They caught their bass on Jack-Hammer chatter-baits. They both caught a bass over six pounds. They caught most of their bass in and around the submerged hydrilla and eel-grass beds throughout the chain. Then, on Sunday, they decided to fish a private lake and they caught around 25 bass. They caught those bass on chatter-baits and swim-jigs. Again, they caught their bass around submerged hydrilla and eel-grass through the lake. They fished their jigs and chatter-baits right through the grass. When they would get hung up on the grass, they would jerk it to get the bait free of the grass.
Rich said that lots of times they would get bit right after the bait broke through the grass. I have heard of people usin' this style of fishin' for bass. I have caught my share of bass rippin' a Rat-L-Trap right through the grass as well. So, if you have some grass in your favorite bass lake, give this technique a try the next time you go fishin'.
Kyle at Bitter's Bait and Tackle reports that the panfishin' has slowed down some or folks just aren't goin' like they were. It's been gettin' pretty hot and with the afternoon showers, it has kept folks off the water. The bass fishin' on West Lake and Lake Kissimmee has been hit or miss. Some folks are catchin' some nice bass over seven pounds on shiners. You can catch 'em on artificials, but you have to have some patience.
The bite is a little slow once the sun gets up. You need to get on the water at first light. Throw a top-water bait, buzz-baits, something that makes some noise on top of the water. Once the mornin' bite is over, try usin' plastic worms, or slow-sinkin' Senko-type baits. If you are fishin' around submerged grass areas in the lakes, try rippin' your favorite lipless crank-bait, chatter-bait, or a swim-jig through the grass.
Congrats to Jacob Wheeler on his win on Lake Guntersville. Jacob weighed in a total of 54 lbs., 15 oz. over the final two days of the tournament. This is Jacob's sixth win on the MLF pro tour. He caught most of his fish between 6 feet and 35 feet deep. Most of his bass were caught on a new lure that is comin' out at ICAST this summer. It's called the Freeloader. It probably won't be available to the public until this fall.
Well, that's it for this week. I hope you get a chance to do some fishin' and I'll see ya next week. Don't forget that Monday, May 29, is Memorial Day. This is a day we remember those who gave the ultimate – their lives – while serving in the U.S. military.
Tip of the week: Memorial Day.
Save a few and good luck!