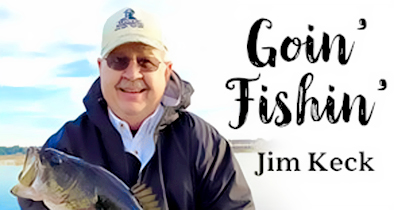 Hello Folks,
I hope y'all had a great weekend and you got a chance to do some fishin'. I just talked to Kyle at Bitter's Bait and Tackle, and he reported that it's been kinda slow again this week.
Folks are gettin' the kids ready for school and there haven't been too many folks goin' fishin'. It's still been pretty hot with some afternoon showers coolin' things off.
Kyle reports that he did fish Lake Panasoffkee last week and it was slow over there as well. He was able to catch a few bass on plastic worms but that's about it.
The fishin' on the Harris Chain has been a little slow but some nice bass are bein' caught early in the mornin' at first light. Try and find some runnin' water from the afternoon rains.
The bass seem to be feedin' at first light and folks are catchin' a few bass on top-water baits. Once the sun gets up, you will have to fish the mouth of canals where the water is flowin' into the lake. Plastic worms and Carolina-rigged plastic worms have been workin' the best.
Also check the shell-beds durin' the day. The bass will feed on the shell-beds some time durin' the day. You can also catch some nice bass flippin' the heavy cover where the bass have plenty of shade. The water is a little cooler in those types of areas throughout the lake.
Anglers have been catchin' some big bass in Lake Griffin which is part of the Harris Chain. A gentleman by the name of Dennis Smith caught and released a nice bass that weighed 8 lbs., 12 oz. Dennis caught his big bass in Lake Griffin and entered it in Trophy Catch for August.
Folks are still catchin' plenty of bass in the Butler Chain. You can catch numbers of bass on plastic worms, jigs, and slow-sinkin' Senko-type baits. Most of the bass are bein' caught off-shore around the submerged hydrilla and ell-grass beds throughout the chain.
The Extreme Bass Series held its tournament on John's Lake last weekend. It took 5 bass that weighed 14 lbs., 9 oz. to win. The team of Chase Morgan and Ethan Shelton were the winners of the tournament.
Big fish for the tournament was caught by the team of Rusty White and Troy Ogburn. Their big bass weighed 6.23 lbs. By the way, no angler caught the pink tagged bass in John's Lake durin' the tournament.
Well, folks, I wish I had better news to report this week, but that's how it is some weeks. See ya next week.
Tip of the week: go early.
Save a few and good luck!