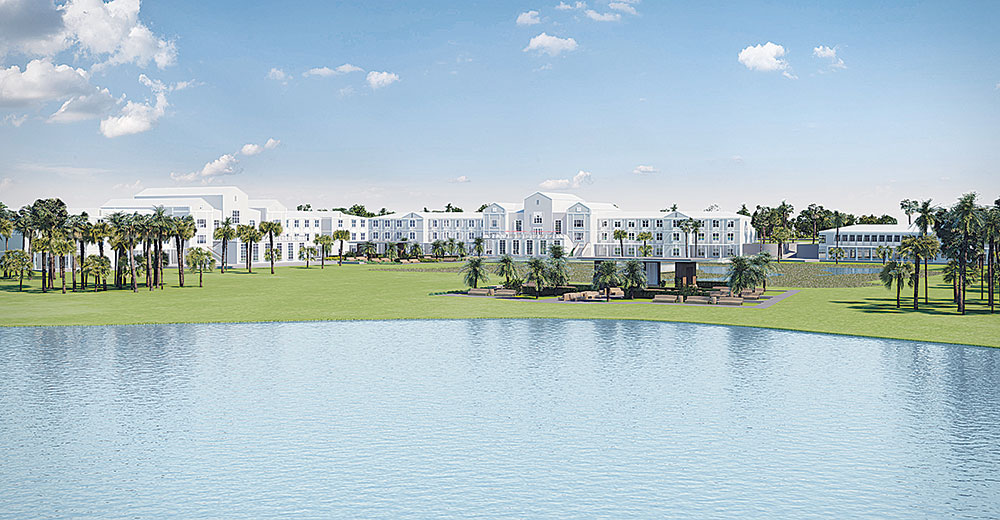 In our article about the redevelopment of Errol Estate in the April 7 printed edition of The Apopka Chief, there were inaccuracies.
 The article and caption for the front-page picture said that an assisted living facility would be built on the current driving range. That is not accurate. The assisted living facility will be built on what are the former seventh and eight golf holes of the former Grove course west of where Welch Road dead ends into Vick Road.
 The article also did not give full accuracy to the depth of the work that golf-course architect Steve Smyers has done with the redevelopment of the golf course. Smyers has worked extensively with Helmut Wyzisk Jr. and Helmut Wyzisk III, principals of Signature H Property Group, the developers of the project at Errol Estate. Smyers, who is known as one of top golf-course architects in the country, will reconfigure and redevelop the golf course to championship standards, the Wyzisks said. Among the many top golf courses Smyers has designed are Isleworth in Windermere and Old Memorial in Tampa.
 In addition, the Wyzisks have had several meetings with Errol community residents and city of Apopka officials, as well as others, in regards to the redevelopment of the community.
A correction will also appear in the April 14 printed edition of The Apopka Chief.
 We apologize for the inaccuracies and wish nothing but the best for the project as it progresses.