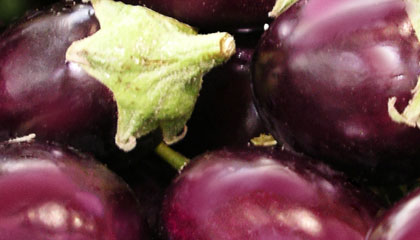 Recipes for Kitchen Kapers are contributed to this column by The Apopka Chief's readers or are selected from our many Apopka area community cookbooks.
Send us your favorite recipes cooked up in your kitchen so we can share them with our readers, then we can all even better know what's cooking these early days of this still so very young early Year 2015 in this outstandingly historical old town Apopka.
Enjoy the variety of recipes below from your Apopka-area hometown's home chefs, and as always, as many deliciously different recipes as we can fit into this column's space!
Especially eye-and-appetite catching this week are Toni LaPierre's Bacon-Wrapped Baked Cabbage Pieces and Richard Houchins' Pineapple Custard Pie.
All of this week's recipes, including a couple from two very far-away places – the Savanna Red Rice and the Boone Tavern (Kentucky) Spoon Bread recipes – are provided by Apopka's New Vision Community Church's cookbook, Feeding The Flock, created by the church's Mary & Martha Women's Ministry. The recipes below are greatly appreciated and
the cookbook is a treasure indeed! Buy a copy fast if you have the opportunity! Meanwhile, enjoy the recipes here.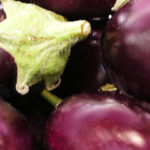 ANNA KENNEDY'S 
EGGPLANT CASSEROLE
1 medium eggplant
3/4 cup grated cheese
1/2 cup milk
1/2 stick butter or margarine
2 slices toasted bread, crumbled   
Salt and pepper, amounts to your taste
Peel eggplant and cut it into blocks. Bring eggplant blocks to a boil and then boil for four to five minutes more. Drain the boiled eggplant blocks and then to the drained eggplant add the toasted bread crumbs, milk, butter, salt and pepper. Mix all together, then put in casserole dish and sprinkle the grated cheese over top.
Bake at 350 degrees until cheese melts and begins to bubble.
TONI LaPIERRE'S 
BACON-WRAPPED BAKED 
CABBAGE PIECES
1 head cabbage
8 slices bacon
Salt and pepper (amounts to your taste)
4 teaspoons butter or margarine
8 squares of aluminum foil
Cut cabbage lengthwise into eight sections and wash it. Place each piece on a square of foil. Salt and pepper the squares, amounts to your taste.
Wrap each cabbage piece with a slice of bacon and put one half teaspoon of butter or margarine on top of each; then wrap each with the foil, securing edges well so steam will not escape. Repeat until all pieces are wrapped. Place them on a cookie sheet or in a 9- by 13-inch baking dish.
Bake in preheated oven at 350 degrees for 45-55 minutes or until tender when squeezed. "May be placed in oven with baked potatoes and meat loaf for an easy company meal," the recipe suggests.
LAURA ELKINS' 
EASY-MAKE STUFFED
TOMATOES
1 can tuna fish (regular, not albacore)
1-1/2 tablespoons olive oil
Balsamic vinegar
Dijon mustard
Minced garlic
Diced celery
Chopped cilantro
Pine nuts
Mozzarella cheese (for garnish)
Sprigs of cilantro
Exact measurements are not important for this recipe, the recipe's contributor noted at top of her basic instructions.
With a knife, core out the tomato tops. Then scoop out the tomato's juice, using a spoon. Serrated is best.
Carefully slice a sliver off the bottom from each one to create a flat bottom of each tomato, then turn the tomatoes upside down to drain.
Drain the tuna; then scoop the drained tuna into a bowl. Stir in olive oil and the balsamic vinegar and Dijon mustard, amounts to your taste.
Add in the garlic, celery, chopped cilantro and pine nuts according to your desired amounts of each.
With a teaspoon, fill each tomato to the top with these combined ingredients. Cut the mozzarella into thin squares and garnish the top of each tomato with a piece of the mozzarella and a sprig of cilantro for an added touch of color.
For a creamier version, substitute mayonnaise or Miracle Whip instead of the olive oil and balsamic vinegar.
ELLEN CARLTON'S 
SOUR CREAM CABBAGE
1 firm green cabbage, shredded
1 egg, well beaten
2 tablespoons sugar
1/2 teaspoon nutmeg
Salt and pepper (amounts to your taste)
1 cup sour cream
Cook cabbage in as little water as possible until tender, 5-10 minutes. Drain. Mix other ingredients together and add to the cabbage in saucepan, heating just until heated through.
TONI LaPIERRE'S 
BOONE TAVERN SPOONBREAD
2-1/2 cups milk
2 tablespoons butter
1 teaspoon salt
2/3 cup white cornmeal
3 eggs, separated
In heavy saucepan, heat two and a half cups milk to scalding. Add two tablespoons butter and one teaspoon salt. Slowly stir in two-thirds cup cornmeal and bring to boil. Boil gently for one minute, stirring constantly. Remove from heat and cool. Separate three eggs and beat the yolks. Beat whites until stiff. Add beaten yolks to meal mixture. Fold in egg whites. Pour into greased casserole and bake at 375 degrees for about 45 minutes. Serve spooned from baking dish with butter on top.
RICHARD HOUCHINS' 
PINEAPPLE CUSTARD PIE
1 nine-inch baked pie shell
2 packages vanilla pudding and pie filling
1 can evaporated milk
1 large can crushed pineapple, drained with juice retained
2 egg whites
4 tablespoons sugar
1/2 teaspoon vanilla
Cook the package of pudding/pie filling according to the package's recipe for pie filling, using pineapple juice in place of water (when diluting evaporated milk). If not quite enough juice, just add a little more milk. Set aside to cool somewhat.
Place drained pineapple on paper towels to dry thoroughly before adding to pie filling. Spread evenly in pie shell. Cover with meringue and bake until lightly browned. Cool before serving.
To make the meringue, beat the egg whites until frothy. Add sugar gradually and continue beating until stiff. Add flavoring. Pile the meringue on pie and bake in slow oven at 325 degrees for 15-18 minutes or until lightly brown, making sure the pie is completely covered with meringue. Cool before serving.
JUNE SHANNON'S 
SAVANNAH RED RICE
1/4 pound bacon
1/2 cup chopped onion
2 cups raw rice
2 cups tomatoes
1/2 teaspoon salt
1/4 teaspoon pepper
1/8 teaspoon Tabasco sauce
Fry bacon crisp and remove from pan. Saute the onions in bacon fat. Add washed rice, the tomatoes, seasonings and crumbled cooked bacon. Cook mixture for 10 minutes over low heat. Pour into one-quart casserole dish and cover tightly.
Bake at 350 degrees for one hour, stirring with fork twice. Recipe serves 8-10.