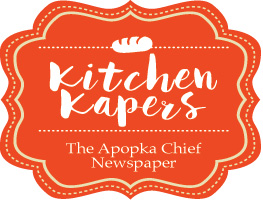 Easter Sunday is the only day of the year that outshines even the second most joyous day of the year, Christmas.
Christmas is the start of the story of those two totally connected holiday. Easter is the grand finale of that story, as told in the the Holy Bible, the best book ever written.
So it has been now, for more than 2,000 years. Both those two days, Christmas and Easter, are widely celebrated, not by all the Earth's residents but by countless Christians worldwide.
Easter eggs contribute very artfully to the Easter story in their own beautiful way. Beautifully colored and decorated Easter eggs inevitably catch kids' attention and adults' as well during this special holiday time of year when the reason for the season of celebrating Easter is being told and re-told everywhere all around us.
Easter eggs can grab and focus kids' and adults' attention long enough for all to hear once again and understand that message of what Easter is really all about, not just the eggs but so much more.
Easter eggs are fun. We enjoy artistically decorating them for our Easter eggs hunts. Then, we get to enjoy eating those boiled Easter eggs, not just the boiled egg alone, but in delicious recipes, using boiled eggs from the refrigerator or freshly cooked, not the decorated eggs left too long out in the sun during Easter egg hunts.
Enjoy this Easter, celebrate the day's true significance and enjoy cooking as many as you can of your Apopka-area neighbors' recipes below, including one recipe for starting the day with a great Easter breakfast, and then on to an Easter eggs recipe special, the Spinach Salad with Boiled Eggs.
There's also a Raisin Sauce for Ham recipe requested by a reader last Easter time, which might be appreciated again by others who will be serving Easter ham this year.
Have a very Happy Easter 2015!
EGG DROP SOUP
Recipe from Habitat for Humanity's Simple Decent Cooking
2 (14-ounce) cans chicken broth
1 broth can water
1 or 2 eggs, beaten
2 (5-ounce) cans chunk white meat chicken, drained
Pepper (amount to your taste)
In saucepan, bring broth and water to a boil. Add the beaten eggs. Cook for one minute, stirring constantly. Stir in chicken. Cook until heated through, stirring frequently. Season with pepper. Ladle into soup bowls. Low sodium chicken broth may be substituted for the canned chicken broth.
MARY WALSH'S DEVILED EGGS
Recipe from A Taste Of Heaven
6 hard-cooked (boiled) eggs
5 tablespoons mayonnaise
1 teaspoon vinegar
1/4 teaspoon dry mustard
1/4 teaspoon salt
Dash of pepper
1 teaspoon onion pepper
1/3 teaspoon Worcestershire sauce
1 tablespon bacon bits, crushed
Cook eggs. Cool and shell. Halve the eggs lengthwise and remove yolks. With electric mixer, mash the yolks. Add the next eight ingredients and mix thoroughly. Refill egg whites. Sprinkle with paprika.
ELLEN CARLTON'S RAISIN SAUCE FOR EASTER HAM
Recipe from New Vision Community Church's Feeding The Flock
1/2 cup brown sugar
1 teaspoon dry mustard
2 tablespoons cornstarch
2 tablespoons vinegar
1/4 teaspoon lemon peel
2 tablespoons lemon juice
1-1/2 cups water
1/2 cup raisins
2 tablespoons butter
Mix all ingredients and cook over low heat until thick. Recipe makes about two cups of raisin sauce.
MARGARET WIESE'S HOLIDAY SUGAR COOKIES
Recipe from St. Francis of Assisi Church Favorite Recipes
1 cup soft butter or margarine
3/4 cup 4X confectioners powdered sugar
1-1/2 teaspoons vanilla
1/2 cup light cream
1/2 cup chopped nuts
2 cups regular or Wondra flour
Blend all ingredients. Chill dough well. Heat oven to 350 degrees. Shape dough into one-inch balls. Dip into red or other colored sugars. Flatten slightly with bottom of a glass. Bake until lightly browned.
MYRT HUBBARD'S STUFFED FRENCH TOAST WITH STRAWBERRY SAUCE
Recipe from Treasures and Pleasures
1 loaf firm bread (French or other)
10 eggs
1 (8 ounces) cream cheese
1-1/2 cups Half-and-Half
1/4 cup maple syrup
8 tablespoons butter, melted
Cube the French bread and layer half of the cubes in a 12- by 8-inch pan. Cut the cream cheese into small pieces and scatter across the bread. Cover with remaining bread cubes. Mix together the eggs, Half-and-Half, maple syrup and the melted butter. Pour evenly over the bread cubes and press down the cubes to soak up the egg mixture. Cover and refrigerate overnight. Bake at 350 degrees for 40-50 minutes. Serve with fresh strawberry sauce. Recipe serves 8-10.
Fresh Strawberry Sauce:
2 cups sliced fresh or frozen strawberries
2 cups strawberry preserves
Heat together the berries and preserves. Serve the Fresh Strawberry Sauce over French Toast.
DON W. MOORE'S BUTTERMILK PIE
Recipe from The New Good Ole Boy's Cookbook
1/2 stick butter, melted
1 teaspoon lemon flavoring
1/4 cup buttermilk
3 eggs
1 cup sugar
1 cup coconut
Mix eggs, butter, flavoring, buttermilk and all other ingredients. Put in pie shell and cook for 10 minutes at 375 degrees, then turn oven back to 300 degrees and bake for an additional 30-35 minutes.