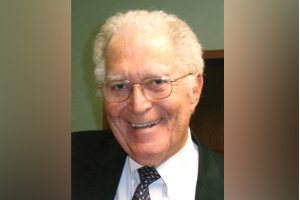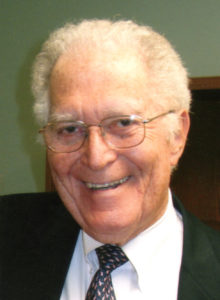 Older adults often can benefit from health care that is tailored to their changing needs by a physician who limits their practice to the care of the elderly. Such a physician understands the typical patterns of aging and that no one is typical. Dr. Charles A. Morgan, M.D., P.A. knows this well.
Dr. Charles Morgan is a local Extended Care Physician who provides medical services to older adults in his office and in nursing homes, assisted living facilities, and retirement communities.
His unique touch to patient care is a reflection from times past and a desire to give personalized medical care. This approach comes from his professional experiences, which started in June of 1960 when he received his medical degree from Loma Linda University in California.
Dr. Morgan's passion for quality health care is evident. His certifications include the American Board of Family Practice, ongoing since 1978, the Charter Certification of American Medical Directors, since March of 1991, and, he is currently certified in Wound Care and recently certified in diabetic skin care.
Dr. Morgan held positions as the Medical Director of Employee Health at Florida Hospital. He was Medical Director of Ocoee Healthcare for 16 years. He was Medical Director Assistant of Life Care Center of Altamonte for six years and Medical Director for 24 years. He was elected Chairman of the Family Practice Department of Florida Hospital for three years. He also held teaching positions at Florida Hospital from 1975 to 2006 for students and residents.
He currently is Medical Director of Tavares Village Nursing Facility.
His medical experiences include his current family practice, which was started in 1961 with obstetrics, occupational medicine, and emergency room services. He began to work with the geriatric population in 1976.
Dr. Morgan recognizes that older adulthood brings with it a vulnerability to certain conditions including dementia, osteoporosis, and susceptibility to falls. He knows how these underlying conditions might complicate a person's wellness. If you're over 60 years of age, there are many reasons to consider a physician who is knowledgeable in geriatric practice.
Many older patients take more than one medication on a regular basis. It's important to understand how one medicine affects another.
Age-appropriate guidelines for health screenings are essential in this age population. It should be a physician's goal to keep on top of all the current recommendations.
Those who limit their practice to the care of the elderly understand how depression and other mental health issues can complicate an older adult's well being. You should be routinely screened for depression because it is incredibly under-diagnosed and, therefore, untreated in older adults.
Dr. Morgan recognizes the importance of psychosocial needs and can help his patients take advantage of community resources such as at-home help. And, he is knowledgeable about advance directives such as healthcare proxies and living wills, and other concerns that affect his patients' end-of-life wishes.
Dr. Morgan helps with the management of medical problems and common geriatric issues such as memory loss and dementia, depression, osteoporosis, incontinence, medication evaluations, fall and balance problems, preventative medicine, and screenings and vaccines. He also assists with coordinating the care with other health care providers and agencies.
Dr. Charles Morgan is dedicated to the comprehensive health care of older adults. His select office staff takes the best approach to maintaining the health of mature adults while paying attention to the individual needs of each person. They offer primary medical care, provide consultations with your own physician, and make house calls and visits to nursing homes for those who cannot get out.
Call Dr. Charles A. Morgan today at 407-886-9807 to schedule an appointment. His Apopka office is located at 380-B Semoran Commerce Place, Suite 210.
Advertisement