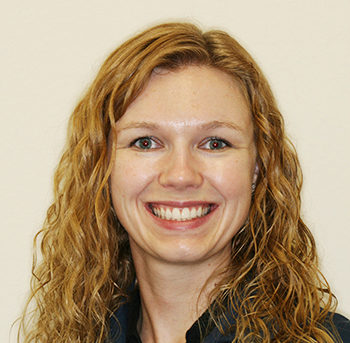 Welcome to Schroeder Dental Group, where your smile is their top priority.
They want to ensure that every patient has a positive experience during every visit. Their office is bright, clean, and relaxing. There is no need for stress because their staff will take the utmost care with you and your family.
For years, Dr. Katrina Schroeder has served the needs of Apopka, Florida, as well as the surrounding areas by providing excellent oral care for the entire family. She graduated from UF College in Dentistry in 2006, and began her private practice the same year.
Schroeder Dental Group has a reputation for quality dental work and is committed to repairing and enhancing your smile by utilizing state-of-the-art techniques with long lasting results. It is their mission to ensure that all of their patients are comfortable while they work on their great smile!
New patients are welcome!
There is no need to continue that search for a dentist. They're happy to get you in as soon as they possibly can. Schroeder Dental Group realizes that your time is important, and they encourage you to book the whole family when you call.
They offer routine cleanings, fillings and more complex dental work, such as root canals. Their courteous and professional attitude, as well as their experience and skill, will help you relax and they do their very best to make every visit as quick and painless as possible, and comfortable for all patients, especially children.
Health and beauty really do go hand in hand. If you want a beautiful smile, you must do your best to maintain good dental hygiene and a healthy lifestyle. Your dental health is affected by many factors. Improving your overall health will have a positive impact on your dental health as well, and vice versa. Maintaining bad habits will negatively impact your dental health.
For good overall health, it is imperative to have proper oral hygiene. Your health could be at risk if you have oral problems such as cavities or gum disease. Katrina M. Schroeder, DMD is ready to provide proper and complete dental treatment for not only improved oral wellness, but also for an amazing smile.
If you want to keep a beautiful smile all day long, all year long and for a lifetime, Dr. Katrina Schroeder suggests you follow these helpful guidelines. Floss regularly, exercise frequently, see your hygienist twice yearly, and brush at least twice a day.
Nobody plans on a dental emergency, because they happen very suddenly and unexpectedly and they tend to be either painful, embarrassing, or both. With Katrina M. Schroeder, DMD, emergency patients are seen promptly so they don't have to suffer overnight or through a weekend. Time is of the essence in these urgent dental cases.
The skilled team at Schroeder Dental Group looks forward to meeting you and helping you achieve your best smile!
For more information or to schedule an appointment, please call the Schroeder Dental Group at 407-886-1611. The office is conveniently located at 200 N. Park Avenue, Suite A, in Apopka.
Advertisement