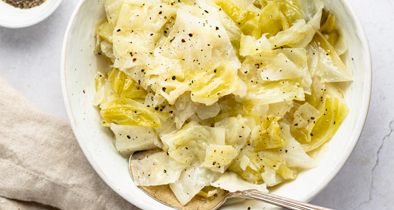 I have the sad duty to inform you that Mrs. Emily Meggett passed on a couple of weeks ago, surrounded by her family and friends. She was born on Edisto Island, SC, on November 19, 1932. She was dear to the hearts of all who knew her as well as those of us who knew her through her cookbook, Gullah Geechee Home Cooking.
She has a recipe for Pork Loin Roast that serves 8 to 10 people. She said, "This pork loin roast creates its own gravy during the cooking process. The Kitchen Bouquet adds a bit more seasoning and gives color to the gravy, making it a deeper brown after it's done cooking."
Marinara Sauce is used for so many different dishes, the primary one in my mind being the basis for good old spaghetti and meat sauce or meat balls. Here is one for Classic Marinara Sauce from Lidia Bastianich, adapted by Julia Moskin at cooking.nytimes.com. Moskin says, "Homemade marinara is almost as fast and tastes immeasurably better than even the best supermarket sauce – and it's made with basic pantry ingredients. All the tricks to a bright red, lively-tasting sauce, made just as it is in the south of Italy (no butter, no onions) are in this recipe. Use a skillet instead of the usual sauce pan; the water evaporates quickly, so the tomatoes are just cooked through as the sauce becomes thick." The recipe yields 3-1/2 cups, enough for 1 pound of pasta. Time is 25 minutes.
Note: A suggestion from reader Jamadan says, "I suggest avoiding a cast iron skillet (for the marinara sauce). The acidic tomatoes can pull a metallic taste into the sauce." And Stephanie, also a reader, said, "I am Italian and this is so right!"
Paths of Sunshine recipe book has a recipe for Mexican-Style Taco Salad that we have for you here.
We don't see cabbage headlined very often. I'm not sure why, because cabbage is inexpensive and nutritious and very easy to prepare. And it is delicious! You just have to get past your childhood pre-formed opinions about food. Here is a recipe for creamed cabbage.
How about making fresh peach cobbler? It is so good. We have a recipe from Allrecipes.com for Fresh Southern Peach Cobbler for you. This recipe is by aeposey, who said, "This peach cobbler recipe is something I've perfected over the years. It's loved by all. Use fresh Georgia peaches, of course!" She updated the recipe on May 18 of this year.  It takes 20 minutes to prepare and 40 minutes to cook. Not too bad for a wonderful dessert!
EMILY MEGGETT'S
PORK LOIN ROAST
Recipe from Gullah Geechee Home Cooking by Emily Meggett
6 to 8 pounds pork loan roast
Seasoning salt
Self-rising flour, preferably
   White Lily
1 large onion, sliced
1/2 bell pepper, sliced
1 (0.7-ounce) package dry Italian    dressing mix
1 teaspoon Kitchen Bouquet
   (optional)
1) Preheat the pork loin and pat it dry with a paper towel. This will allow the seasoning to adhere. Sprinkle with seasoning salt to taste. Dust with flour. 2) Place the loin in a 10 by 14-inch roasting pan. Top with the onion and bell pepper. Sprinkle with the Italian dressing mix. Add 4 cups water and Kitchen Bouquet, if using, to the pan. Cover. 4) Bake for 2-1/2 hours. Add more water during the cooking time, if needed.
CLASSIC MARINARA SAUCE
Recipe from
THE NEW YORK TIMES
Ingredients:
1 28-ounce can whole San
   Marzano tomatoes,
   certified D.O.P. if possible
1/4 cup extra-virgin olive oil
7 garlic cloves, peeled and slivered
Small dried whole chile, or pinch    crushed red pepper flakes
1 teaspoon kosher salt
1 large fresh basil sprig, or
   1/4 teaspoon dried oregano,
   more to taste
Directions:
1) Place tomatoes into a large bowl and crush with your hands. Pour 1 cup water into can and slosh it around to get tomato juices. Reserve. 2) In a large skillet (do not use a deep pot) over medium heat, heat the oil. When it is hot, add garlic. 3) As soon as garlic is sizzling (do not let it brown), add the tomatoes, then the reserved tomato water. Add whole chile or red pepper flakes, oregano (if using) and salt. Stir. 4) Place basil sprig, including stem, on the surface (like a flower). Let it wilt, then submerge in sauce. Simer sauce until thickened and oil on surface is a deep orange, about 15 minutes. (if using oregano, taste sauce after 10 minutes of simmering, adding more salt and oregano as needed.) Discard basil and chile (if using).
MEXICAN-STYLE TACO SALAD
Recipe from
PATHS OF SUNSHINE COOKBOOK
4 cups chopped lettuce
1 pint cherry tomatoes, halved
1/2 cup sliced green olives
1 large green pepper, diced
1-1/2 cups shredded
   Cheddar cheese
1 pound ground beef
1/4 cup chopped onion
1 (26-oz) can kidney beans
2 tablespoons red wine vinegar
2 teaspoons cumin
2 teaspoons chili powder
1/2 teaspoon salt
1/4 teaspoon black pepper
Taco chips and sour cream
Arrange the first five ingredients on serving platter and chill from 1 to 12 hours. Brown meat and onions. Drain. Add beans, drained and rinsed, and seasonings to meat mixture. Cook three or four minutes, stirring constantly, until moisture has evaporated. Cover loosely and let stand 30 minutes. Before serving, spoon meat over salad, sprinkle with Taco chips and serve with sour cream. Garnish with avocado when available.
CREAMED CABBAGE
Recipe from
PATHS OF SUNSHINE COOKBOOK
1/2 head red cabbage
1 medium yellow onion, peeled
   and coarsely chopped
2 tablespoons vegetable oil
1/4 cup cider vinegar
2 tablespoons light brown sugar
1/2 teaspoon caraway seed
1/2 teaspoon salt
1/8 teaspoon black pepper
1 large tart green apple, cored and thinly sliced
Quarter cabbage, trim off core at point of each section; cut each quarter into 1/8-inch thick slices. Set aside. Saute onion in oil in 12- to 14-inch skillet over moderate heat about five minutes or until soft. Stir in vinegar, sugar, caraway seeds, salt and pepper. Add cabbage and apple. Bring to boil, then reduce heat to moderate. Cover and cook until cabbage just wilts, about 8 to 10 minutes, tossing occasionally. Serves 4.
AEPOSEY'S FRESH SOUTHERN PEACH COBBLER
Recipe from allrecipes.com
8 fresh peaches, peeled, pitted
   and sliced into thin wedges
1/4 cup white sugar
1/4 cup brown sugar
1/4 teaspoon ground cinnamon
1/8 teaspoon ground nutmeg
1 teaspoon fresh lemon juice
2 teaspoons cornstarch
1 cup all-purpose flour
1/4 cup white sugar
1/4 cup brown sugar
1 teaspoon baking powder
1/2 teaspoon salt
6 tablespoons unsalted butter,    chilled and cut into small pieces
1/4 cup boiling water
3 tablespoons white sugar
1 teaspoon ground cinnamon
Directions:
1) Gather all ingredients. 2) Preheat the oven to 425 degrees F. 3) Combine peaches, 1/4 cup white sugar, 1/4 cup brown sugar, 1/4 teaspoon cinnamon, nutmeg, lemon juice, and cornstarch in a large bowl; toss to coat evenly and pour into a 2-quart baking dish. Bake in preheated oven for 10 minutes. 4) Meanwhile, combine flour, 1/4 cup white sugar, 1/4 cup brown sugar, baking powder, and salt in a large bowl. Blend in butter with your fingertips or a pastry blender until mixture resembles coarse meal. Stir in water until just combined. 5) Remove peaches from oven, and drop spoonfuls of topping over them. 6) Mix 3 tablespoons white sugar and 1 teaspoon cinnamon together in a small bowl; sprinkle over entire cobbler. 7) Bake in the preheated oven until topping is golden, about 30 minutes.