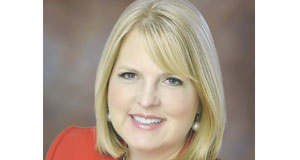 Elected Orange County officials will conduct a transportation town hall meeting for Northwest Orange County to gather public input on transportation challenges and needs.
Orange County Mayor Jerry Demings and Orange County District 2 Commissioner Christine Moore are hosting the meeting at Wekiva High School on Thursday, December 5, 6:30- 8 p.m. Doors will open at 6 p.m.
Covered topics will include public transportation, congested roads, pedestrian crossings, streetlights, and technology.
"Are they interested in the SunRail? Are they interested in lights on those roads? Do they want some money for Welch Road lighting? Do they want the to see the city of Apopka get a share of the deal just to shorten the cycles that their neighborhood roads are repaved? That's the whole point, to see if there is interest in what the needs and desires truly are," Moore said.
When Moore campaigned for her Orange County Commission seat, the number one issue under transportation was the traffic congestion at the Welch Road/Rock Springs Road intersection.
"That (the intersection issue) is still ongoing. We haven't really secured a funding source for that," she said. "So that certainly came up. But we know that to widen Welch Road completely is $25 million. I heard about that all the time while I was campaigning."
The city of Apopka and Orange County are collaborating on improving the intersection. Phase 1A, initiated this past summer and now completed, involved removing the left-turn lane gores on Rock Springs Road both north and south of Welch Road and switching out traffic signals.
Improvements moved on to Phase 1B, which is re-striping westbound Welch Road so there would be a left turn, a through right turn, and a right turn. This change will require adding a third signal head.
There is also "a serious issue" with the lack of lighting in some parts of Apopka such as U.S. Highway 441, Welch Road, Lester Road, Vick Road, and around Apopka High School.
In recent months, Orange County has been hosting several transportation town hall meetings. They're meant to gather input from community stakeholders and learn the priorities of residents, businesses, and local leaders on transportation.
Once feedback is gathered at these meetings, Orange County will develop a proposed plan to improve local transportation.
"I look forward to listening to and speaking with residents and commuters in Northwest Orange County on the future of long-term transportation," Mayor Demings said in a statement. "The purpose of the Transportation Town Hall meetings is to gain input from residents and create dialogue about solutions to our transportation challenges."
Orange County has 1.35 million residents. Each week, almost 1,000 residents move to Central Florida. By the year 2030, 5.2 million residents are expected to be living in the region.
At the 2019 State of the County, Mayor Demings announced that he would pursue a transportation sales tax referendum in November 2020.
The Apopka Chief and The Planter are weekly community newspapers, independently owned and family operated, that have served the greater Apopka area in Central Florida since 1923 and 1965 respectively. Subscribe today!