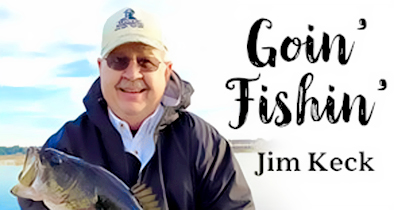 Hello Folks,
Welcome cooler weather. We are getting' some cooler weather and I don't know about y'all but
I love it. I got to a point over the summer that I was just tired of bein' hot. So I hope you are enjoyin' the cooler weather as much as I am.
I'm sure everyone is keepin' up to date on the fishin' and the ramp situation in our area. I talked to the Orange County Parks and Recreation Department last week and they informed me that they have 11 ramps in Orange County that are still closed to boatin' and fishin'. I asked them when they thought the ramps would be open again and they told me they had no idea. I talked to Kyle at Bitter's B&T and he reported that the ramps in their area are still closed too. You can't get on any of the speck lakes like Lake Monroe, Lake Harney, and Lake Jesup from public boat ramps. We can only hope and pray for the water to start goin' down in those lakes and especially in the St. Johns River. I hope we don't miss the speckled perch season this year due to high water.
Kyle reports that a few bass anglers are fishin' the Maitland Chain and catchin' a few bass on artificials throughout the chain. There has been a lot of folks fishin' the Kissimmee Chain. They are postin' their catches on Facebook, on the Central Florida Bass Fishing page. It seems that the bass fishin' on West Lake has been outstandin' as of late. There have been a lot of posts about catchin' plenty of bass on shiners durin' the day. When I talked to Kyle he reported that the water is flowin' throughout the chain and folks are gettin' in the mouth of the canals and catchin' some nice bass. You can also try the feeder creeks that flow into the lakes and you usually find some bass hangin' around those types of areas as well.
The bass fishin' on the Harris Chain is a little slow right now accordin' to Kyle. He reports that the bite has slowed down as of late.
We have a new moon next week, so hopefully that will get the bass to bite a little better, movin' forward.
Well that's it for this week. I wish I had better news on the fishin' but right now we are in a situation here in our area with high water and there isn't much we can do about it until the water levels go down in our lakes.
See ya next week.
Tip of the week: Shiners for bass
Save a few and good luck.