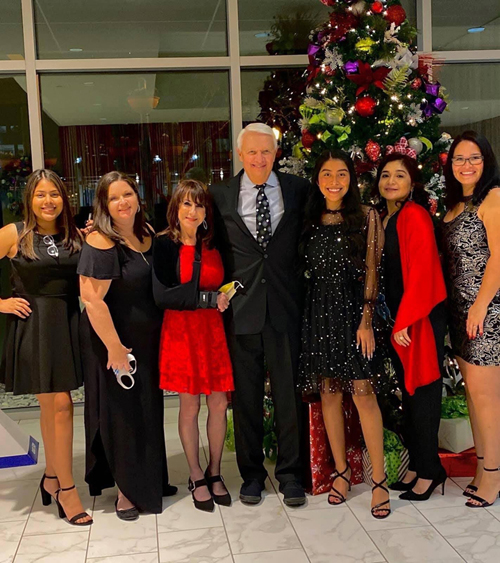 The staff at Cobblestone Insurance Agency would like to make sure you're adequately covered before a tragedy happens in your life or business. Don't wait until after you have a loss of any kind to check your insurance. Review your life, auto, homeowners or rental policies now to make sure you have the right coverage in the event that something unexpected happens.
"None of us know what lies around the corner. Unforeseen events such as an auto accident, storm damage to your home or property, injury, illness or even death can leave you and your family facing tremendous emotional stress, and even grief. With the right insurance coverage in place, you or your family's financial stress will be reduced, and you can focus on recovery and rebuilding your lives" noted Janet Crossfield, Vice President of Cobblestone Insurance Agency.
"As a locally owned and operated insurance agency in Apopka, we can make sure you have proper coverage. We're committed to providing quality insurance products for individuals and businesses. We combine our strong insurance background and product knowledge to assist both current and future clients to manage and plan for all types of potential risk" stated Crossfield.
Cobblestone Insurance Agency has always been committed to providing quality insurance products for over 32 years, and at the SAME location. They specialize in auto, home, commercial and life insurance, but have many outlets to offer policies for different risks.
Their friendly, knowledgeable insurance professionals will work with you on a one-on-one basis to develop the perfect policy just right for you and your family's needs. They pride themselves on building a lasting relationship, creating personal and commercial insurance policies designed to fit your individual needs. And, you'll find they take pride in minimizing costs while also minimizing gaps in coverage.
Cobblestone Insurance Agency has provided quality risk management services in Apopka, Orlando, and the entire state of Florida for all types of potential risk. Their staff is professional and experienced with many of their agents having at least 10 years' experience in the insurance industry.
Cobblestone Insurance Agency offers different companies that they can shop to find the best rate and coverage for your specific needs. Their goal is to always provide the best coverage at the lowest rates. Significant insurance knowledge, years of experience, and longstanding relationships with insurance companies with which they write policies help them to successfully achieve this goal.
The staff professionally guides the financial well-being of individuals, families, and businesses through collaborative relationships and prompt, attentive service. They promise to keep their clients informed and work with them to meet any additional needs that can arise.
They are also active in the community and are long-time members of the Apopka Chamber of Commerce. Janet Crossfield is a current ambassador for the Apopka Area Chamber of Commerce, and their staff enjoys participating in community and other businesses' events.
Cobblestone Insurance Agency is a leader in customer service and pride themselves on making their clients feel like part of their family. This is a promise and work ethic they pride themselves on.
If you don't want to be just a number, come be a name at Cobblestone Insurance Agency.
They're located at 1116 E. Semoran Boulevard, Apopka, Florida, and can be reached at 407-889-9555.
Advertisement