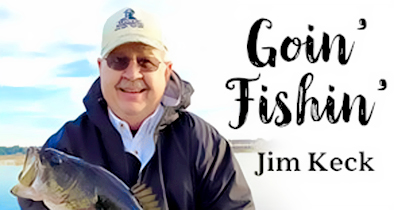 Hello Folks,
Just one more month and with a little luck, we should get some cooler weather. It's been so hot that not many folks are gettin' on the water as of late. Kyle at Bitter's Bait and Tackle reports that they are in the dog-days of summer, and they don't have many folks fishin' due to the heat.
The season for bluegills and shellcrackers is long gone, and only a handful of specks are bein' caught under the 417 bridge in Lake Jesup. The bass fishin' has been a little slow as well and only a handful of anglers are goin' fishin.' I know I haven't been out due to the heat and the late afternoon thunder storms.
The only good report I have heard about has been on the Butler Chain. Folks are goin' early right when the gate opens, and they are catchin' 20 to 30 bass per trip. Folks are catchin' numbers of bass, but not too many big ones. A few schoolers are showin' up in the chain, but that's about it. Kyle reports that a few folks have been fishin' Orange Lake Lochloosa up north of Ocala. The story there is that one day they are bitin' and the next day is a little slow. It's one of those deals that a bad day fishin' is still better than a good day at work.
I wanted to give everyone an update on the 10-tag program that is currently ongoing. There are still eight pink tags on bass that haven't been caught swimmin' in Florida lakes. One of the lakes that is closest to us has a pink tagged bass in it and that's John's Lake. You can go to the Trophy Catch website and see where that big bass was tagged in John's Lake and see if you can catch her. You can also review the other lakes where a pink tagged bass has been marked, and go fish those lakes, if you want, as well.
I checked out the page and I see that an angler by the name of Zacheriah Lewis submitted a 9 lbs. 5 oz. bass that he caught and released in Lake Dora. Zach's bass was submitted on Monday, August 1. I also saw another big bass was submitted by an angler named James Topmiller. James submitted an 8 lbs. 14 oz. bass that he caught and released in Lake Beauclair on Saturday, July 30. So lookin' at the pictures of these big bass bein' caught by these two anglers, it's safe to say you can still catch a big bass durin' the summer months in Florida.
These big bass were submitted to the Trophy Catch Program and now these two anglers are part of The Lunker Club. If you want to catch one of these big bass this summer, take along plenty of water and Gatorade and stay hydrated while you are on the water.
That's it for this week. I hope you get a chance to do some fishin' this week. I'll see ya next week.
Tip of the week: stay hydrated.
Save a few and good luck!