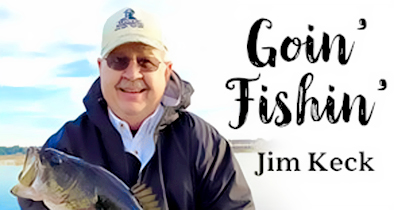 Hello Folks,
I hope everyone had a great weekend and you got a chance to do some fishin'. The bluegills and shellcrackers are bitin' in most of the lakes in our area. Lake Monroe and Lake Jesup are still producin' some nice stringers of bluegills. Most of the panfish are bitin' on crickets and red worms.
The St. Johns River has been good for bluegills as well. Most of the bluegills are bein' caught in the pads up and down the river. If you find some shell-beds in the lakes, you should be able to catch some bluegills in just about any of the lakes in our area. John's Lake, the Harris Chain, and West Lake Toho have all been reportin' some good catches of bluegills. If you go to West Lake Toho this week, be aware that the FWC is conductin' an aquatic plant control treatment on the lake this week. They will be there all week treatin' the hydrilla throughout the lake. I'm sure you can still catch some bluegills off the shell-bed out from Red's Fish Camp. The bass fishin' will be better in the middle and southern end of the lake. They have been catchin' some nice bass on shiners before the treatment.
The bass fishin' has slowed down in most of the lakes in our area. The Butler Chain is still doin' good for numbers of bass but the bigger bass are a little harder to catch. Most folks are fishin' the shoreline grass early in the mornin' and then fishin' the off-shore submerged hydrilla beds when the sun gets up. The early mornin' bite has been the best.
The bass fishin' has been good in the Harris Chain and we will be able to watch and see how well the MLF pros do this week. MLF, Major League Fishing, is hostin' their Favorite Fishing Stage Three event this week startin' from today, Friday, May 21, through Wednesday, May 26. The tournament will be launchin' from Venetian Gardens-Ski Beach in Leesburg each day at 6:30 a.m. You can go and watch your favorite pro take off each mornin' and then go home and watch the tournament durin' the day. The reason you have to watch it is because they catch their fish, weigh it, and then release it back into the water right where they caught it.
You can watch the tournament live stream at MajorLeagueFishing.com or on the MyOutdoorTV app from 6:45 a.m. to 3:30 p.m. every day of the competition. You have 80 of the best anglers in the world competing for the top prize of $100,000.
Well, that's it for this week. I hope to see you on the water real soon and good luck.
Tip of the week: go fishin'.
Save a few and good luck!