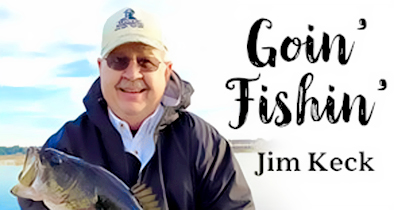 Hello Folks,
I hope everyone had a great weekend and, hopefully, you got a chance to do some fishin'.
We have a new moon at the end of this week. This might be a good weekend to get on the water and catch some bluegills. The local lakes in our area have been some great places to catch 'em.
I'm sure some of the larger chains like Kissimmee and Harris would be a great place to go.
The bluegills should be spawnin' in shallow water areas of the lakes. All you need are some red worms or some grass shrimp and you should be able to catch 'em.
I have mentioned it in the past but you can find the bluegill beds by lookin' across the water. Look for a smooth part of the water on the surface.
When bluegills spawn, they give off an oil that floats to the surface of the water, thus makin' a slick spot on the water. You can also smell 'em when they are spawnin'.
Kyle at Bitter's Bait and Tackle reports that, durin' his time on the water, he is seein' lots of bluegills, as well. Kyle has been fishin' the Harris Chain, Kissimmee Chain, and John's Lake.
Kyle reports that he has seen a ton of bluegills on the beds, so if you want to catch a bunch of bluegills, you should give it a try this weekend. We have the perfect conditions for catchin' panfish.
If you are bass fishin' and you come upon a bluegill bed, you may find some bass hangin' around the beds, too. Bass love to eat bluegills and they will hang around the beds waitin' on a bluegill treat.
I've been watchin' a bass tournament on my computer this week and that's exactly how these pros are fishin' for bass. They just keep movin' from one bluegill bed to the next and catchin' some bass hangin' around those beds.
The bass fishin' on the Butler Chain has been good for numbers. You can catch a few bass offshore around the submerged hydrilla and eel-grass beds.
You will also find some bass feedin' around the pepper grass patches throughout the lake as well. Most folks are fishin' plastic worms and slow-sinkin' Senko-type baits.
The Extreme Bass Series held a tournament last weekend on the Kissimmee Chain and it took 24.30 lbs. to win. Congrats to Chris Crow and John Panazzo on their win.
Shane Walls and Clayton Walls took home big bass honors with a nice 8.39-pound bass.
The fishin' is continuing to be good in most of  our lakes and the bigger chains, so get the family together and let's go fishin'.
I would like to recognize a good friend of mine and a great bass angler whom I had the pleasure to fish with for about 20 years.
His name was Ron Dow and he died on April 17. Ron fought a courageous battle with ALS. Our sympathies go out to his partner Barb and his sons.
We had some great times on the water and Ron will surely be missed by anglers in Lake County. Ron lived on a canal that went into Lake Eustis, and every time I called him, he was fishin'. He loved to catch bass and he was really good at it. So long, brother, we will see you on the other side.
Tip of the week: new moon.
Save a few and good luck!