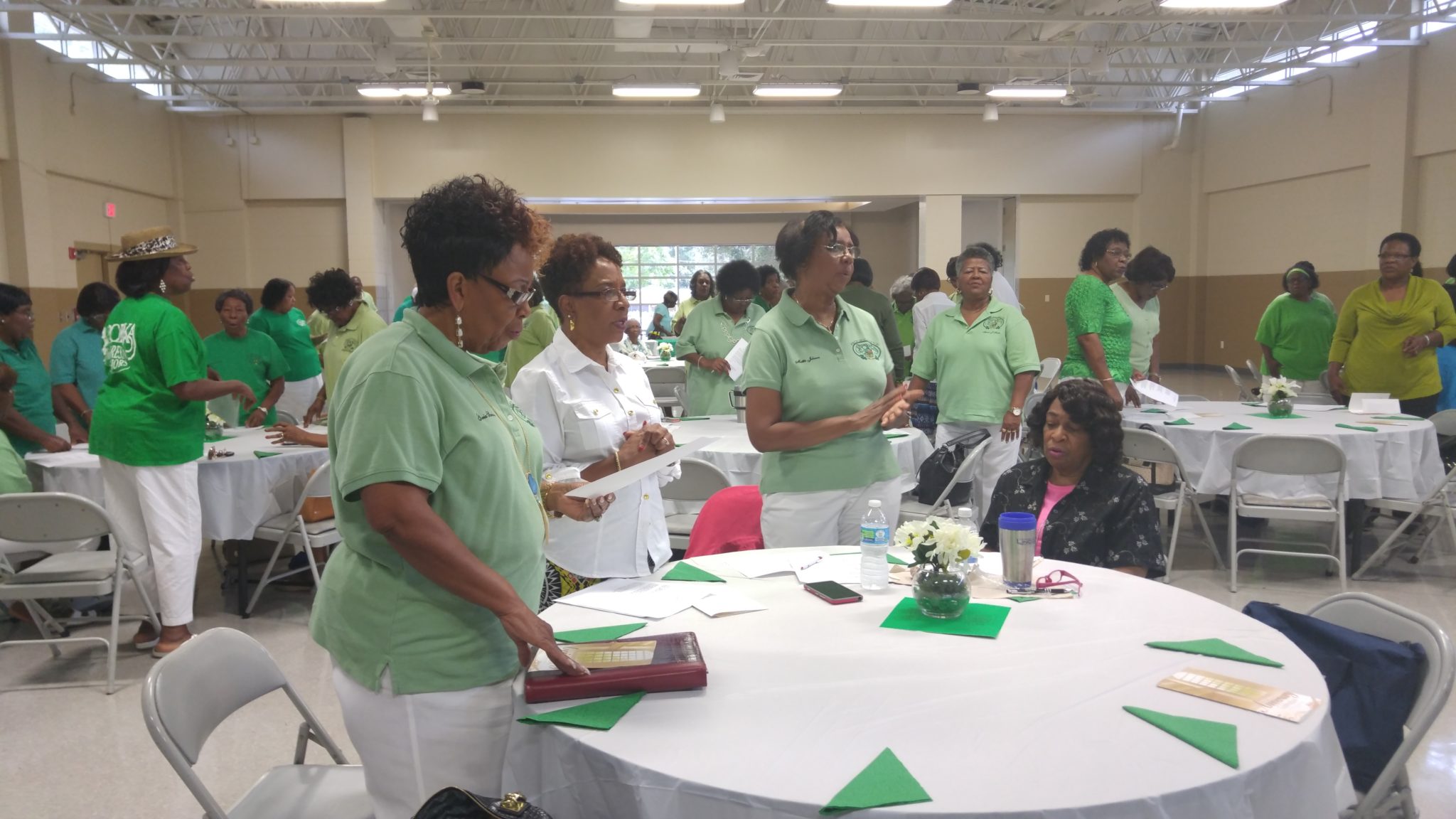 The Apopka Progressive Seniors Club held their annual Founder's Day celebration at the John H. Bridges Community Center on Tuesday, September 13, which was filled with signing of hymns, prayer and Scripture reading, presentation of certificates of appreciation and more.
Club President Daisy Willis was the speaker on the day's theme, "Standing on a sure foundation." Club founders, who were among the attendees, were honored with bouquets of flowers. Club member Lila Menchan presided over the celebration.
The not-for-profit club for seniors launched in the early 1970s, when a group of women gathered once a month at each other's homes for games and Bible study. Eventually the membership grew to encompass its current 150-plus members from all over Central Florida including Apopka, Orlando, Kissimmee and Clermont.
Convening every Tuesday at the Bridges Center, the club focuses on such activities as Bible study, exercise, fellowship and recreation, community service and group travel. Speakers from the medical field are invited to address to the club. This year, political candidates were welcomed as speakers too.
A few modern members have ties to the Apopka Progressive Seniors Club that go back years because they had parents who were members.
For more details and pictures about the Apopka Progressive Seniors Club Founder's Day celebration, pick up a copy of the September 16 issue of The Apopka Chief.