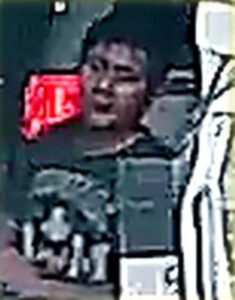 Apopka police and Orange County are investigating the death of a woman whose body was discovered behind a dumpster at the Wekiva Riverwalk shopping plaza in Apopka, according to a Tuesday, May 16, press release from the APD.
Police are also seeking the public's assistance in identifying a potential witness for the death investigation.
From the APD:
On May 7, 2023, at 8:49 p.m., the Apopka Police Department responded to the back of the businesses located at 2167 East Semoran Boulevard (Wekiva Riverwalk Plaza). Upon officer's arrival they located a deceased white female behind a dumpster. At this time, it appears that the deceased female was dropped off at this location and her death may have occurred at another location. The Apopka Police Department's Criminal Investigation Division along with the Orange County Medical Examiner's Office are investigating the female's death. The Apopka Police Department does not believe, there is a continued risk to our community related to this death investigation.
The family of the decedent has invoked Marsy's Law, therefore the victim's name will not be released. This is an ongoing investigation and additional information will be released as it becomes available.
The Apopka Police Department is requesting that anyone with information related to this death investigation contact the Apopka Police Department or to remain anonymous contact CrimeLine at 1- 800-423-TIPS (8477).