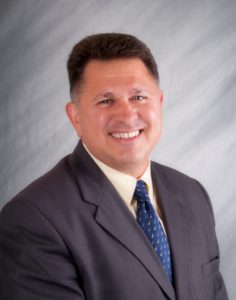 Tickets for the May 3 Apopka Mayor's Prayer Breakfast are on sale.
John Stemberger, president and general counsel of the Florida Family Policy Council (FFPC), will be the speaker for the event which is sponsored by the Apopka Christian Ministerial Alliance and coincides with the National Day of Prayer.
The annual event will be held at the Apopka Community Center/VFW,  519 S. Central Ave., Apopka.
The doors and buffet will open at 6:30 a.m. and the program will take place from 7-8:30 a.m.
The $25 tickets must be purchased prior to the event. None will be sold at the door. Tickets are available at The Apopka Chief and The Planter offices at 400 N. Park Ave., and at the Apopka Area Chamber of Commerce, 180 E. Main Street, Apopka.
A native Floridian, Stemberger attended Florida State University where he studied political science and philosophy before obtaining a juris doctorate of law from the Cumberland School of Law at Samford University.
In addition to the private practice of law, in 2014 Stemberger became the president of the FFPC.
In 2009, Stemberger's law firm received international media attention for representing Rifqa Bary, the Muslim teenager from Columbus, Ohio, who fled to Orlando after her father threatened to kill her for not renouncing her faith after her conversion from Islam to Christianity was discovered.
Most recently, as an Eagle Scout and former scoutmaster, Stemberger was one of the primary founders and now the chairman of the board for Trail Life USA, a Christian scouting movement for boys that started in 2014 and now has around 30,000 members in 700 troops chartered in 48 states.
Table sponsorships packages are also available. For more information regarding ticket sales or sponsorship packages, contact Jackie Trefcer at The Apopka Chief/The Planter at 407-886-2777.  For information on the event, please contact Pastor Darrell Morgan, Apopka Christian Ministerial Alliance president, at 407-886-7427.