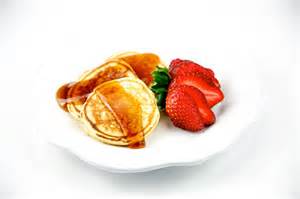 The annual Apopka Rotary Pancake Supper is headed for a Thursday evening.
The Apopka Rotary Club event has been held for several years when the two local high school teams lock horns on the football field. Since the Wekiva-Apopka high school football game is scheduled for Thursday, October 13, that's when the yearly Rotary fundraiser will be held.
This year, the game will be played on a Thursday due to a school holiday on Friday, October 14, and the Rotary Club followed suit.
The pancake supper will be held at Wekiva High School where the football game will be played and Rotary members will serve all-you-can-eat pancakes and sausage from 4:30-6:30 p.m. The football game will kick off at 7 p.m.
The food will be served under a large tent just north of the football field. There will be some inside seating available near the tent. The event will be held in the Wekiva High cafeteria in case of inclement weather.
Tickets have been reduced to $5, and children 5 years of age and under eat free with a paying adult.
Funds raised from the event will be returned to the community through the Rotary Club's donations to many local organizations.
To purchase tickets, call 407-464-7024 or visit the Apopka Area Chamber of Commerce, 180 E. Main Street.
Want to know more about the good non-profit groups are doing in the Apopka community, as well as the latest events? Check out The Apopka Chief and The Planter online, or in print at local stores around the area.