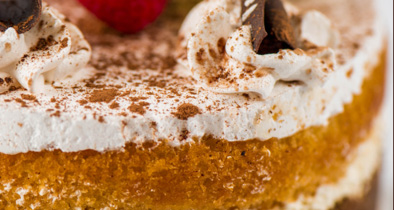 We have a recipe for Bavarian Beef, compliments of Mary Demetree, from the cookbook published by the ladies of the Sertoma Club, back in the mid-1980s, titled Cooking with Foliage La Sertoma of Apopka.
John Truby shares his Seafood Stew in A Taste of Heaven from First Presbyterian Church of Punta Gorda. It uses white fish, shrimp, and crabmeat. He prefers using home-made chicken broth for the base instead of bouillon cubes.
The recipe for Hot Meat Pies, borrowed from Louisiana by the way, comes from the Florida Federation of Garden Clubs' book titled Paths of Sunshine. Be aware that, if you are going to fry them, you should use deep fat, not vegetable oil as the pies may fall apart! You can bake these pies rather than fry them if you prefer.
Peter Leathersich treats us to his Broccoli Pizza that uses no tomatoes or meat. This treat comes from Treasures and Pleasures from First Presbyterian Church of Apopka. You can probably dress it up however you wish. Be adventurous! But his basic veggie pizza with cheese is probably a treat in itself. This might be a kitchen adventure to share with children.
From The New York Times NEW Natural Foods Cookbook, by Jean Hewitt, we found a recipe for Corn Tortillas. A few weeks ago, I said in this column that my friend Amanda advised anyone using tortillas to either make them or get them from a Mexican market. She looked at this recipe and said it looks similar to the recipe that she has used at home, except she doesn't use wax paper. She rolls them into balls (bigger than a golf ball) and sort of smacks them flat between her palms turning and flattening them as she goes. And she said to look for the Masa Harina in the Hispanic or International food aisle of your grocery store. There are different brands.
From Charleston Receipts, Miss Matilda Bell shares her recipe for Yummy Cake. It looks to be very simple, and from reading the ingredients, I'll bet it is delicious!
This is a cake you bake in a 9 x 13-inch pan, dress with meringue before you bake it, cool, and cut into squares!
MARY DEMETREE'S
BAVARIAN BEEF
Recipe from Cooking with Foliage La Sertoma of Apopka
2 pounds boneless chuck cut into 1-inch cubes
2 tablespoons fat or oil
1 teaspoon salt
1/2 teaspoon pepper
2 medium onions, sliced 1/4 inch thick
1 garlic clove, minced
1 teaspoon dill seed
1 teaspoon caraway seed
1 teaspoon paprika
12 ounces beer
1 cup sour cream
2 tablespoons flour
1 pound-13 ounces sauerkraut
Brown beef in fat. Add salt, pepper, onion, garlic, dill, caraway seed, paprika and beer. Cover and simmer 1-1/2 to 2 hours or until meat is tender. Stir in sour cream mixed with flour. Heat until slightly thickened. Serve over heated sauerkraut. Serves 6.
JOHN TRUBY'S SEAFOOD STEW
Recipe from First Presbyterian Church of Punta Gorda,
A Taste of Heaven
1/2 large onion, chopped
1 large bell pepper, chopped
2 cups chicken broth, hot
8 ounces frozen corn, cut
1 bay leaf
1 teaspoon ground thyme
2 teaspoon parsley
2 teaspoons Old Bay Seasoning
Salt & red pepper
8 ounces Italian tomato sauce
1 pound firm white fish, bite size
3/4 pound popcorn shrimp, shelled & deveined
1/2 pound crabmeat (optional)
Saute onion and peppers until crispy tender. Add all ingredients except seafood. Bring to a boil. Simmer 30 minutes. Add seafood. Cook 10 minutes. Can be frozen in serving size containers up to 6 months. Using home-made chicken broth is preferred. Avoid broth reconstituted from processed and dried "cubes." Serves 5.
HOT MEAT PIES –
AN OLD LOUISIANA TRADITION
Recipe from Florida Federation of Garden Clubs Inc.,
Paths of Sunshine
FILLING:
1 tablespoon shortening
2 tablespoons flour
1/2 pound ground beef
1-1/2 pounds ground pork
2 large onions, chopped
6 green onions, chopped
3 tablespoons parsley, chopped
Salt and pepper
Make a roux of shortening and flour. Add other ingredients and salt and pepper to taste. Cook thoroughly, let cool before placing in dough.
PASTRY:
4 cups flour
2 teaspoons baking powder
1/2 cup melted shortening
2 eggs
Milk to make stiff dough
Sift flour and baking powder; add shortening, then eggs. Add enough milk to make a stiff dough. Roll very thin. Use a saucer to cut circles of dough. Fill half full with meat mixture. Fold dough over, dampen edges with water and crimp with a fork. Fry in deep fat until golden brown.
NOTE: Some may prefer to reverse the proportions of beef and pork. Do not use vegetable oil as the pies may fall apart. Some prefer to bake pies at 350 degrees for 15 minutes or until brown. Yields 18 pies.
PETER LEATHERSICH'S
BROCCOLI PIZZA
(NO-TOMATO VARIATIONS)
from 1990 Presbyterian Women First Presbyterian Church
of Apopka
Treasures and Pleasures
1 pizza crust – make your own recipe for 1 pound of Italian bread dough, use dough from the dairy counter, or use frozen pizza crusts
1 large bunch of fresh broccoli, florets and small stems chopped coarsely, or 1-1/2 to 2 packages frozen chopped broccoli
1/3 cup olive oil
2 cloves garlic, sliced
2/3 cup grated Italian cheese, Parmesan or Romano
Heat oven to 425 degrees. In a small pan, brown garlic slices in oil, removing them before they burn. While oil cools, spread dough in shallow pan so that it is less than 1/2-inch thick.
When oil has cooled to "warm," toss broccoli in it and then spread broccoli mixture evenly across the crust. Sprinkle cheese evenly over the top.
Bake in oven until edges of crust begin to brown or until inserted toothpick (in center) comes out clean (about 18 to 22 minutes for fresh dough). Cut and serve.
VARIATIONS:
Do the same with chopped spinach or thinly sliced onions and sweet peppers sprinkled with salt and herbs to taste. Or spread oil on crust, sprinkle with 1 tablespoon of fresh chopped or 1/2 tablespoon of whole dried rosemary and dot the area with anchovy paste or small pieces of fillets.
CORN TORTILLAS
THE NEW YORK TIMES NEW
NATURAL FOODS COOKBOOK
Copyright 1982 by Jean Hewitt
2 cups Masa Harina (specially treated cornmeal from Quaker)
1-1/4 cups water, approximately
1/8 teaspoon salt
In a large bowl, combine the Masa Harina, water, and salt and work with the hands until it holds together. Add more water if necessary. Divide the dough into 12 balls and roll each one between sheets of wax paper to 6-inch rounds. Trim. Heat a 6- or 7-inch skillet. Add a tortilla and cook for 30 seconds. Turn and cook for 1 minute. Continue to flip and cook until flecks of brown appear on both sides. Keep tortillas warm while cooking the rest of the tortillas.Yield: twelve tortillas.
MISS MATILDA BELL'S
YUMMY CAKE
Recipe from Charleston Receipts, America's Oldest Junior League Cookbook in Print,
a Cookbook by The Junior League of Charleston, Inc.
1/2 cup shortening
1/2 cup sugar
1 whole egg
2 eggs, separated
1 teaspoon vanilla
1-1/2 cups self-rising flour, sifted
Meringue ingredients:
2 egg whites
1 cup brown sugar
1/2 cup nut meats
Cream shortening, add sugar and continue creaming. Add separately: one whole egg and two egg yolks. (Set two egg whites aside for meringue.) Beat well. Add vanilla, then add flour. Beat well. Pour batter in greased 9-inch x 13-inch pan and cover with meringue. (Method: beat two egg whites stiff; add brown sugar slowly and beat until mixture forms heavy peaks; then add nuts).
Bake in 350-degree oven 30 or 40 minutes. Cut into squares. Yield: 15 squares.