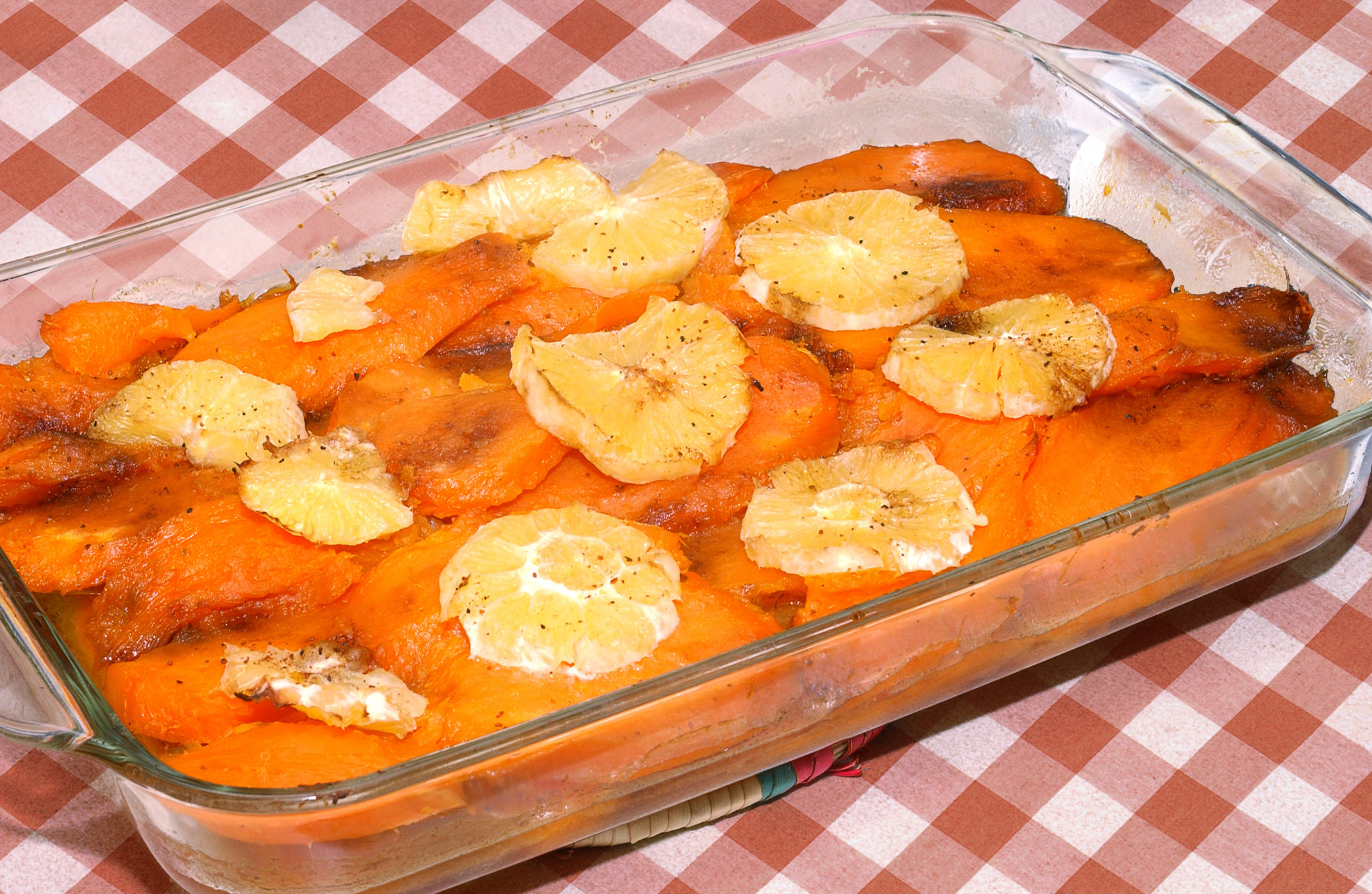 From The Jones-Morris Family Treasury, Sandra Johansen's Sweet 'N Sour Meatballs is a winner.
Susan Nielsen's recipe for venison looks delicious. We thank New Vision Community Church for sharing their cookbook, Feeding the Flock.
Miz Belle's Sweet Potato Casserole is teriffic any time of year. We like using the fresh sweet potatoes, and you can get them now. This recipe is in Preserving the Big Potato put out by the Apopka Historical Society.
Creamed Green Beans from Savannah Style is wonderful. This dish will be great for special occasions or simply suppers for your loved ones.
Carrot Raisin Salad is a very simple recipe, quick and delicious. It comes from The Progressive Farmer's SOUTHERN Cookbook.
We have Jean Heckman's Sausage Biscuits from our friends at the Apopka Citizen Police Alumni Association in Sharing Our Finest Cookbook. Thank you, Jean, for sharing.
Wilba's Chocolate Pound Cake from The Progressive Farmer's SOUTHERN Cookbook is wonderful with no frosting. It is even better with a drizzled-on topping.
From Plains Pot Pourri, we have Mrs. Timmerman's homemade cheese straws. This looks quite interesting. I may have to try it soon.
SANDRA JOHANSEN'S
SWEET 'N SOUR MEATBALLS
Recipe from
The Jones-Morris Family Treasury
2 pounds hamburger
Salt and pepper
Two beaten eggs
1/2 cup breadcrumbs
Boiling water
1 jar chili sauce (8-10 ounces)
1 jar currant jelly (8 ounces)
Mix bread crumbs with boiling water small amount at a time until crumbs absorb water. Add to meat. Mix in egg and salt and pepper. In large size frying pan, melt jelly and heat through with chili sauce. Make small meatballs with meat mixture and drop into sauce. Cook about 1/2 hour to 45 minutes. Serve with toothpicks.
SUSAN NIELSEN'S
TASTY DEER ROAST
Recipe from Feeding The Flock, New Vision Community Church
1 (3 to 4 pound) deer roast
1 cup sliced celery
1 cup chopped onion
1 can condensed tomato soup
1 tablespoon vinegar
2 teaspoons beef bouillon granules (or two cubes crumbled)
2 teaspoons sage
1/4 teaspoon pepper
Place roast in crock-pot. Add celery and onion. In separate bowl, stir soup, vinegar, bouillon, sage and pepper. Pour in slow cooker. Cook on high 4-1/2 to 5 hours or low 9 to 10 hours. (Also makes gravy.)
BELLE GILLIAM'S
GLAZED SWEET POTATO
CASSEROLE
Recipe from
Apopka Historical Society's
Preserving the Big Potato –
A Collection of Potato Recipes
1 cup corn syrup
1/4 cup butter or margarine
1/3 cup pineapple juice
8 to 10 canned or baked sweet potatoes, halved
3/4 cup (9 ounce can) pineapple tidbits, drained
1/3 cup pecan halves
Combine syrup, butter and pineapple juice in a saucepan. Place over medium heat and simmer 5 minutes. Place sweet potatoes in greased 13 x 9-inch baking dish. Sprinkle with pineapple tidbits and pecans. Add syrup mixture. Bake at 375 degrees for 40 minutes. Baste every 10 minutes. Serve hot. Yield: 6 to 8 servings.
CREAMED GREEN BEANS
Recipe from Savannah Style,
a Cookbook by The Junior League
of Savannah, Inc.
1/2 cup onion, finely sliced
1 tablespoon parsley, minced.
2 tablespoons butter
2 tablespoons flour
1 teaspoon salt
1/2 teaspoon pepper
1/2 teaspoon lemon peel, grated
1 cup sour cream
5 cups green beans, cooked and drained (should be French-sliced)
1/2 cup mushrooms, sautéed
1/2 cup sharp Cheddar cheese, grated
1/2 cup bread crumbs
2 tablespoons butter, melted
Cook onion and parsley in butter until tender, but not brown. Add flour, salt, pepper and lemon peel. Add sour cream and mix well. Stir in beans and mushrooms. Place in a 7 x 11-inch casserole. Top with grated cheese. Combine bread crumbs and melted butter and sprinkle on top of green beans. Bake at 350 degrees Fahrenheit for 30 minutes.
CARROT-RAISIN SALAD
The Progressive Farmer's
SOUTHERN Cookbook
2 cups grated carrots
1/2 cup raisins
Mayonnaise or salad dressing
Combine grated carrots and raisins and add just enough salad dressing or mayonnaise to moisten. Coconut or drained pineapple cubes may also be added. Yield: 4 servings.
JEANNE HECKMAN'S
SAUSAGE BISCUITS
Recipe from Apopka Citizen Police Alumni Association,
Sharing Our Finest Cookbook
8 to 10 ounces sharp cheese,
grated
1 pound hot bulk pork sausage
2 cups Bisquick
1 teaspoon sage
1 teaspoon Maggi seasoning
(a liquid seasoning)
1 teaspoon poultry seasoning
Dash of Tabasco
Combine all ingredients. Mix with your hands. Shape into small balls. Bake at 400 degrees in ungreased pan until done (10 to 15 minutes). Biscuits can be frozen before and after baking to use as needed.
WILBA'S
CHOCOLATE POUND CAKE
The Progressive Farmer's
SOUTHERN Cookbook
1/2 pound margarine
1/2 cup vegetable shortening
3 cups sugar
5 eggs
3 cups flour
2 teaspoons baking powder
1/2 cup cup cocoa
1/2 teaspoon salt
1-1/4 cups milk
1 tablespoon vanilla
Cream margarine and shortening, adding sugar gradually. Add eggs one at a time, beating well after each addition. Sift together three times the flour, baking powder, cocoa, and salt. Add to mixture alternately with the milk. Add vanilla. Pour batter into a large tube pan that has been greased and dusted with flour. Bake at 325 degrees Fahrenheit for 1-1/2 hours.
MRS. FRANK TIMMERMAN'S CHEESE STRAWS
Recipe from Food Favorites
of Plains, Georgia
Plains Pot Pourri
1 pound block sharp cheese, grated (grate the cheese yourself, no pre-grated)
1-1/2 sticks butter (6 ounces)
1/2 teaspoon salt
2-1/2 cups sifted flour
Cayenne pepper, to taste
1/2 teaspoon dry mustard
1/2 teaspoon ground black pepper
Grate the cheese, and cover it, leaving it and the butter out at least 2 hours and up to overnight to come to room temperature.
When ready to make the cheese straws, preheat oven to 350 degrees; mix the salt, flour, and spices together in a bowl. Set aside.
Mix the cheese and butter in a bowl with a mixer until smooth. Add the flour mixture slowly and beat until it is stiff enough to pipe. Add a little more flour if necessary. Place dough into piping bag or resealable plastic bag. Use a 1/4-inch tip or cut a 1/4-inch hole in the plastic bag. Pipe mixture in 5-inch strips onto prepared baking sheets. Bake at 350 degrees on two baking sheets prepared with parchment paper or baking mats until golden brown, about 15 minutes. Put on a rack to cool.