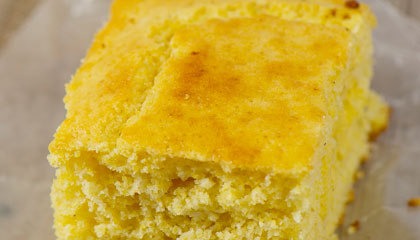 What a beautiful month of October's bright blue skies these are!
Already, so quickly, we have arrived here halfway through the month, but we can still look forward to two more weeks of wonderful October-blue days still ahead and promising even more of nature's awesome beauty coming our way with more of autumn's seasonal splendor.
October 12 was Columbus Day. The 24th is United Nations Day. October 27 will be Navy Day and the calendar identifies Friday, October 16, as Boss' Day.
In addition to the four special days mentioned above, a fifth very interesting and important day, Friday, October 16, is National Feral Cat Day.
Feral Cat Day was established 15 years ago by Maryland-based Alley Cat Allies, a leading national animals' rights-and-welfare organization.
Designating a special Feral Cat Day on our calendars will go a long way toward helping save innocent animals from the undeserved suffering, misery and death which too often has been the fate of multitudes of innocent unclaimed pets at pounds in the sometimes-not-so-good old days due to their excessive numbers, too many free-roaming community felines to find homes for.
We have come a long way indeed with our learning, understanding and willingness to step forward and improve our earlier-times ways of dealing with pets overpopulation.
Now throughout the USA we are successfully controlling the pets overpopulation problems via spay-or-neuter, the simple and effective solution.
Happily, there are so many caring humans who, on seeing a homeless and hungry animal in need, will quickly come to that animal's rescue, most especially if it appears to be a lost pet. Many of us provide cat food for free-roaming outdoor cats we see struggling daily to survive.
What the above has to do with this issue's Kitchen Kapers column is that all of our lives – humans, cats and dogs and all animals' lives – are so very much about food.
Just as rescued and adopted cats will never again have to go hungry as they did when they had no readily available food, Kitchen Kapers' readers will always have plenty of good new recipes to cook for "something different" now and then.
That is because so many wonderful Apopka-area friends and neighbors worked so very diligently a decade or so ago to create and publish Apopka's wonderfully large collection of local cookbooks.
Our community cookbooks will continue to keep Kitchen Kapers well supplied with great recipes, which we hope will inspire not only more local good home-cooked meals but hopefully many more new local cookbooks created by enterprising Apopka home chefs in the near future.
Planned reprints (second publishing) of any of those earlier Apopka cookbooks, planned creation of any all-new ones or notice of present availability of any remaining Apopka cookbooks still for purchase would be very welcome news for this column to share. Let us know so we can let readers know about that.
Enjoy the recipes below from our community treasure of Apopka's local cookbooks providing such abundance of delicious and healthful recipes from countless Apopkans' kitchens.
Also, please help with your hungry neighborhood cats' needs for a good meal handout and for (if not already taken care of) a spay or neuter trip to your local veterinarian's office. That would be a great way to celebrate this National Feral Cats Day on Friday, October 16.
If you see a cat with a tiny but quite visible clipped top of one ear, know the meaning of that clip is that this cat was already spayed or neutered earlier and returned to his or her outdoor home and likely is doing just fine on his own with just a bit of feline food and water delivered daily.
As for our own humans' needs, we are starting this week's Kitchen Kapers column here with a very nice first recipe for "Vegetables and Dip" found in a beautifully illustrated Apopka Memorial Middle School cookbook published nearly three decades ago in August 1987.
Cornbread seems like a nicely compatible extra accompaniment for that dip alongside an assorted variety of veggie chunks used as dippers for the dip, so we're including a cornbread recipe for that use in this tasty culinary trio as well. A few pineapple chunks also could very tastily accompany and complement those chunks of veggies and cornbread edible "dippers."
Following here are more recipes from as many of our many other local cookbooks as can fit into this Kitchen Kapers space. Enjoy cooking, sharing and eating these great Apopka
recipes!
JUDY GREEN'S 
QUICK-AND-EASY 
VEGETABLES AND DIP
Recipe from
Apopka Memorial Middle School Cookbook
1 (three ounce) package soft cream cheese
1/2 cup mayonnaise
3 tablespoons ketchup
2 tablespoons sweet pickle relish
Combine together the cream cheese, mayonnaise, ketchup and relish. Mix well. Serve as a dip with the following vegetables: carrot sticks, celery sticks, lettuce chunks, tomato wedges and cucumber slices.
JEANNE BALLARD'S
MARVELOUS CHEESE MUFFINS
Recipe from
Apopka Memorial Middle School Cookbook
1 – 3/4 cups flour
1/2 teaspoon salt
1 tablespoon baking powder
2 tablespoons sugar
3 ounces grated sharp Cheddar cheese
1 egg
1 cup milk
1/2 cup melted butter
In large bowl, combine dry ingredients. Add cheese and mix well. Make a well in center of mixture. Combine egg, milk and melted butter. Add this mixture to dry ingredients, stirring just until moistened. Spoon the mixture into greased muffin pans, filling two-thirds full. Bake at 400 degrees for 25 minutes. Recipe yields one dozen muffins.
RENEE TYLER'S 
SPICY LENTILS
Recipe from
New Vision Community Church's Feeding The Flock
1 cup dried lentils
1 to 1-1/2 cups water
1 small onion, chopped
2 cloves garlic, minced
1 teaspoon Celtic Sea Salt
1 can of organic diced tomatoes with green chilies
Put lentils, water, onion, garlic and salt in medium saucepan and cook on medium heat for 30 minutes. Add tomatoes, reduce heat and simmer for 10 additional minutes.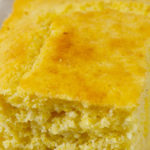 JUDY PEELER'S CORNBREAD
Recipe from
New Vision Community Church's Feeding The Flock
1-1/2 cups whole grain corn meal
1/2 cup wheat flour
4 teaspoons baking powder
1/2 teaspoon salt
1 cup milk
1 egg, beaten
1/4 cup cooking oil (canola or vegetable oil)
In medium bowl, combine all dry ingredients, then add liquids and mix well. Pour into greased pan and bake at 425 degrees for 20 minutes. An iron skillet works well.
BARBARA HATCH'S
CORN PUDDING
Recipe from
New Vision Community Church's Feeding The Flock
3 beaten eggs
1/2 cup sugar
1/2 cup canned milk
1/4 teaspoon salt
1/4 teaspoon pepper
1 can (17 ounces) cream style corn
1 (10-ounce) package frozen corn
2 tablespoons butter
Beat the three eggs and add half cup of sugar, the half cup of canned milk, and the salt and pepper. Stir in can of cream style corn and the package of frozen corn. Put in greased casserole dish. Dot with butter. Bake at 375 degrees for one hour.